We use affiliate links. If you buy something through the links on this page, we may earn a commission at no cost to you. Learn more.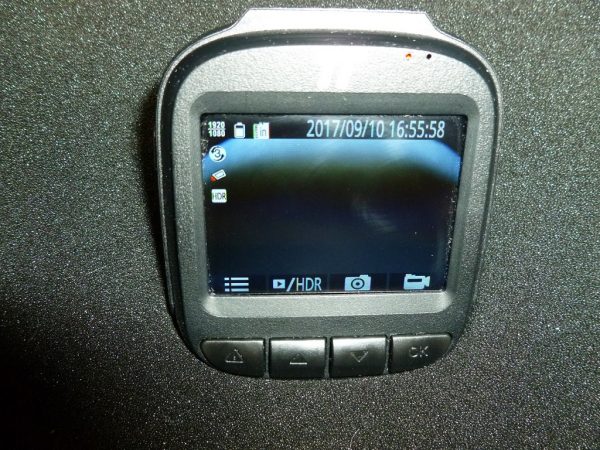 I have never had a dash camera before so you are getting my review of the TaoTronics 2K Car Dash Cam (TT-CD06) as a total neophyte. The camera comes well packaged and includes:
A camera that supports 2K video recording at 30 fps and 1080P footage at 45 fps for high-quality captures even in low light conditions and a 160° Wide Angle Lens
Dual- port USB 12V adaptor
11.8' and 5.9" USB cables
Suction cup and 3M adhesive window mounts
Installation kit includes cable guides, extra adhesive pad, and spudger for putting the cable around the windshield
32GB Class 10 Micro SD card (Samsung)
User Guide and offer card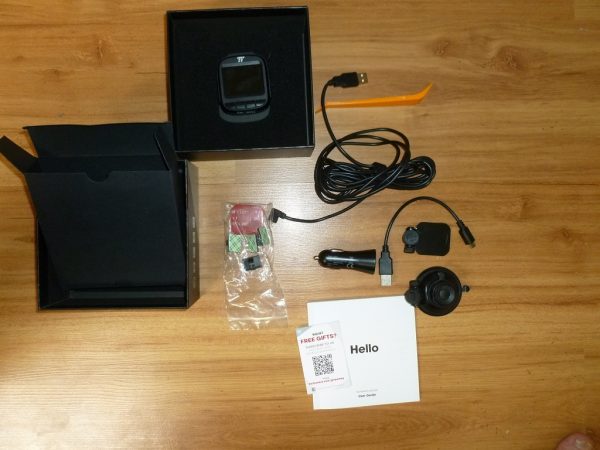 Setup was easy and included installing the card, attaching the mount and cable, and powering up. The TT-CD06 starts automatically on power being applied via the USB cable and starts a rolling record. A blinking red led in the upper right corner indicates the record mode and a blue light indicates power.  Connectors include USB and HDMI out. The display (backlight) turns off automatically after three minutes. The rolling record time is selectable between 1, 3, and 5 minutes. Other settings exist for date and time, mic on/off, video resolution, exposure, white balance, and file management. The unit does not have a GPS. In case of a collision, the latest recording is locked (did not test…!). Recording and microphone can be triggered manually as well for things like traffic stops, etc.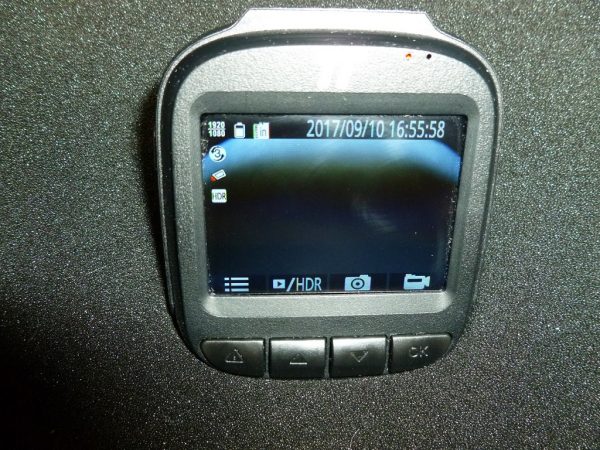 My experiences with the camera were generally positive. The display is bright even in the southwest sun as was the suction cup mount.  Night vision is good as well.  I did have a problem with the unit powering off but this was fixed by the firmware update on the TaoTronics web site. The update is performed by loading the firmware on a formatted SD card. It would have been nice to have it available over the USB cable. Another minor gotcha for me was the unit itself says "connecting USB" even when it is already connected.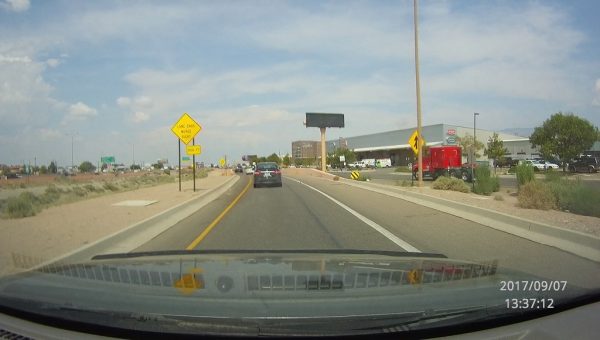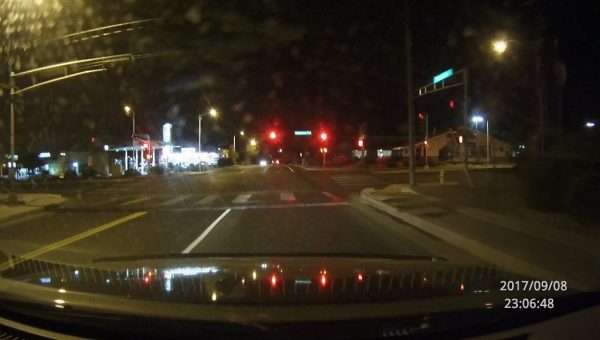 I kept the unit in the 1920×1080 HDR. This also looked quite good at night. My biggest complaint about the whole experience is the poor translation of the manual. There are two features mentioned in the manual – G-Sensor and Park mode. The unit will automatically lock the video in case of a shock but there is an additional mode. The manual also recommends that this mode be OFF during normal driving. The unit also has a high power capacitor supporting park mode with power removed. When the unit is in park mode, it will recode a bump to the car, however, this mode is also recommended to be OFF in normal operation. I found it annoying to turn on every time I stopped the car. A better feature would for this mode to enable automatically upon power being removed. I asked support and the marketing manager and never got a good explanation of how to use these TT-CD06 features effectively.
Overall, I think the unit is well made and operated flawlessly after the firmware update. It is small and discrete and was almost unnoticeable behind my rear view menu. The user interface is fast and responsive. Video quality is quite good. As for features, there are a couple I would like but they do drive the cost up for dash cams. The first would be GPS or a GPS interface, be that wired or wireless, to stamp the location of a video. The second would be both front and rear-facing cameras, esp. if I were a Lyft or Uber driver. Though the driver in the front car of a rear end collision is rarely at fault, it would be nice to have a record if that occurred. As for Lyft/Uber drivers, sometimes passengers are not always well behaved and I will leave it at that… For an entry-level unit, I was pleased with the TaoTronics 2K Car Dash Cam and think it is fairly priced.
Source: The sample for this review was provided by TaoTronics.  For more info visit their site and Amazon to order one.

Product Information
Price:
$68.99
Manufacturer:
TaoTronics
Retailer:
Amazon
Pros:

Small and Discrete
Fast
Everything included and ready to go

Cons:

Some confusing instructions
No provisions for GPS