We use affiliate links. If you buy something through the links on this page, we may earn a commission at no cost to you. Learn more.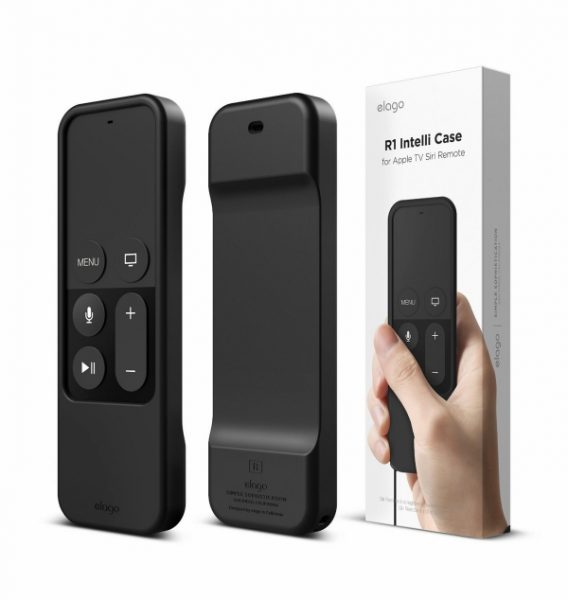 The new and improved 4K Apple TV comes out this Friday, September 22 but one thing that's not new and improved is the included Siri Remote. It's the same remote they used for the 4th gen model and it's just not very good. It's small, hard to hold onto and usually ends up lost in the black hole otherwise known as your couch cushions. Elago solves these issues and more with their R1 Intelli Case for the Apple TV remote. 
The intelli Case is similar to a phone case but for your Apple TV remote. It's made of a durable silicone which is soft to the touch and adds great grip for added security and comfort. The case covers all four corners of the remote for added drop protection. It also gives the flat Apple TV remote a more ergonomic feel, making it more comfortable to hold.
Even though the case covers and protects the remote it still allows access to all of its functions. Open cutouts for the dual microphones, glass touch surface, buttons, and port for charging/remote loop are open for direct access.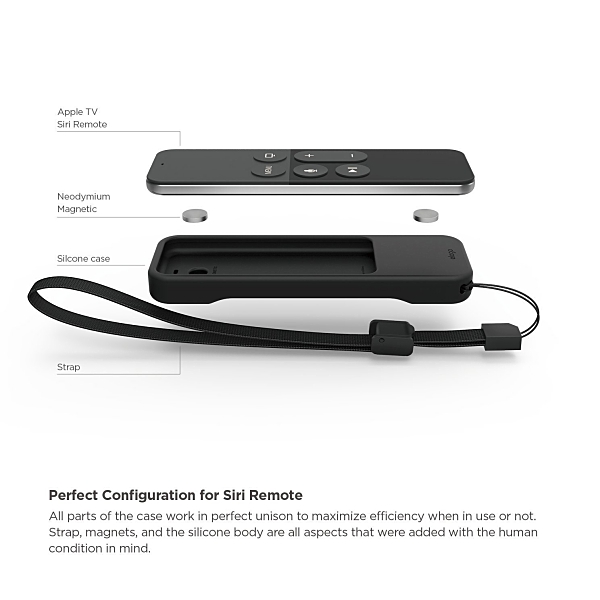 Not only will the case protect your remote but it also has powerful magnets inside that allow you to attach the remote to any metal surface including some televisions. I'm not sure I would use this feature myself, but it's kinda cool. Heck, you could even attach it to your refrigerator at least you'd always know where it is.
There's also a strap that you can attach to the case for extra security, especially if you use the remote for playing games on your Apple TV. The strap is made of a soft fabric material and can be adjusted up to 240mm in length.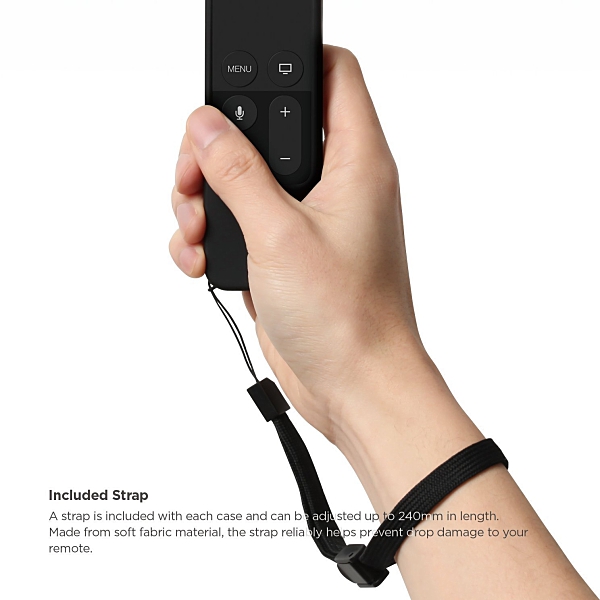 The Elago Intelli Case comes in 6 different colors. Black, Red, Clear White, Jean Indigo (blue), Nightglow Blue and Solid White.
Never miss one of our posts again. Sent MON, WED, and FRI with the latest gadget reviews and news!
For more info visit the Elago website or purchase on Amazon from $7.99 – $11.99.