We use affiliate links. If you buy something through the links on this page, we may earn a commission at no cost to you. Learn more.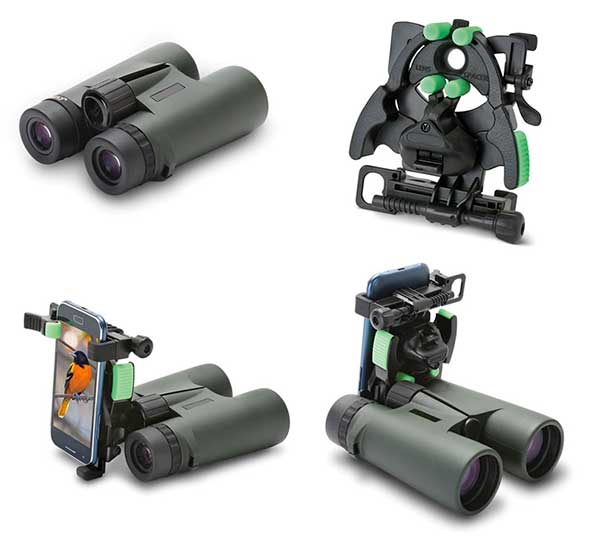 The Smartphone Telephoto Binoculars are 10x42mm binoculars that come with a universal clamp that holds a smartphone's camera against one of the eye pieces so it can capture clear images or video from far away. 
When I first saw this product, I couldn't figure out how you used it. A closer look helped me understand that the adapter only covers one eye piece of the binoculars. The other eye piece is still available for you to look through to sight your subject.
The Smartphone Telephoto Binoculars are priced at $199.95. You can find out more about them and order from Hammacher Schlemmer.