We use affiliate links. If you buy something through the links on this page, we may earn a commission at no cost to you. Learn more.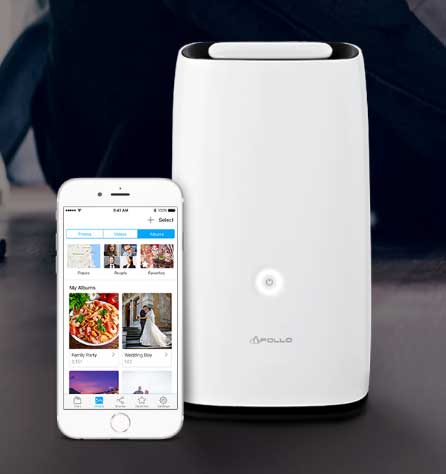 Having a good file backup process sounds is obviously something everyone should have. But more often than not, people only find out how important backups are at the very moment they lose everything. Don't be one of those people. I'm actually looking at myself in the mirror when I'm saying that because I've gotten out of the habit of backing up my own files. That's why I find the Apollo Cloud 2 Duo personal storage device from Promise Technology interesting.
The Apollo Cloud 2 Duo isn't what you might guess. It's not a device that copies your files to the cloud. It does use a cloud, but not one on the internet. It creates a local personal cloud on its 8TB drive that can be accessed from anywhere, all without monthly or yearly fees.
Some features of this device include:
Apollo Cloud Mirroring – Syncs all your data to another Apollo device in a different location anywhere in the world via the Internet. This allows you to keep multiple copies for maximum security.
Set up members who can save items on the cloud device, and share their files with others via time limited links.
Quick Camera Roll Backup – Instantly frees up space on your phone with the swipe of a finger and auto-sync your photos so you won't run out of space on your phone.
Location Based & Facial Recognition Photo Albums – The Apollo Cloud app helps catalog your photos by geotagging them and saving them into albums by location. It is also able to identify people in the images and creates albums for each person.
Apollo Cloud 2 Duo is available now for $449 and is compatible with iOS, MacOS, Android, and Windows. For more info visit www.promise.com.