We use affiliate links. If you buy something through the links on this page, we may earn a commission at no cost to you. Learn more.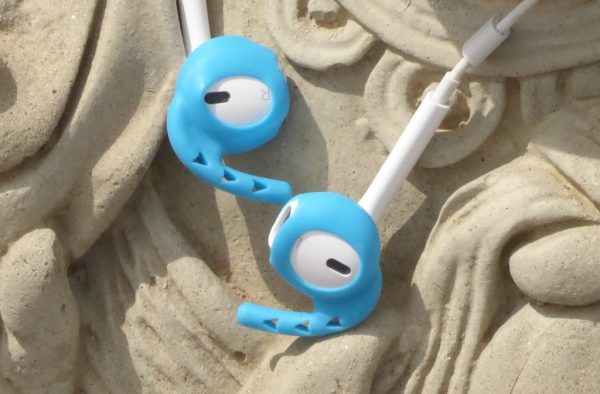 If you are like me, headphones and earphones are a personal thing. I have several pairs of both but I have my favorites. One of the earphones I use a lot are the Apple EarPods that came with my iPhone. They work well enough, but one issue I have with the design is that they tend to fall out of my ears and that annoys me. Earhoox has a solution to this problem and they were nice enough to send me that solution to test out.
Note: Images can be clicked to view a larger size.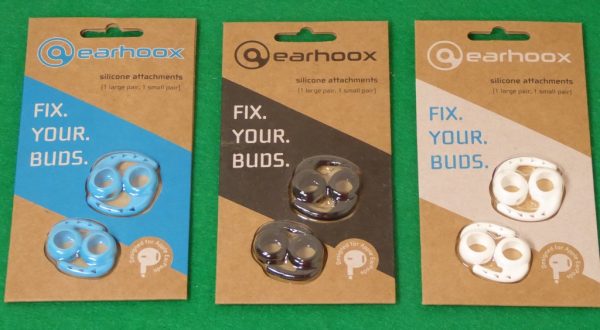 As the name implies this is version 2.0 of the Earhoox, the company has been making a version of this product for five years now. Each package of Earhoox contains two pairs of Earhoox, a small pair, and a large pair.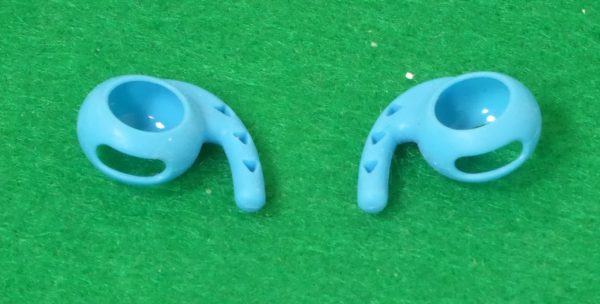 Earhoox are made of silicone and are designed to fit on Apple EarPods and AirPods. They are available in three colors; blue, white and black.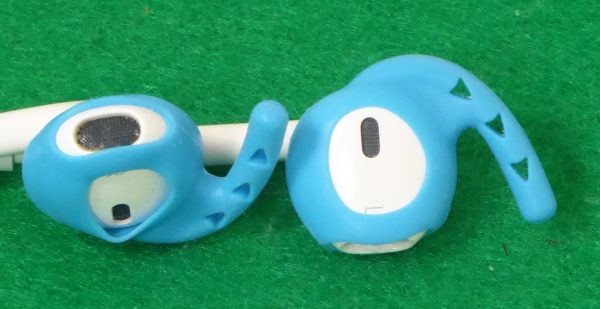 Putting the Earhoox on my EarPods was not overly difficult, you simply place the front of the EarPod into the front opening of the Earhoox. The hook part goes to the top of your EarPods in case you are wondering.
Never miss one of our posts again. Sent MON, WED, and FRI with the latest gadget reviews and news!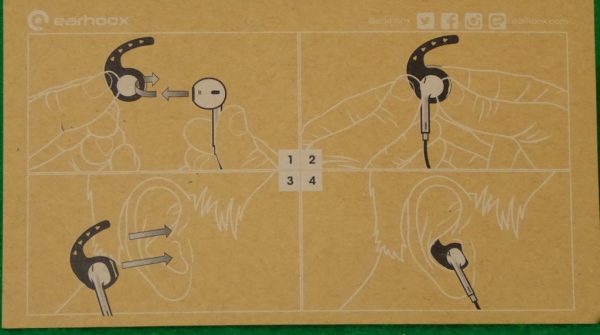 All that being said, I will say that I was a little disappointed with the included instruction sheet. The visual representation of how to put the Earhoox onto the EarPods and use them was okay but, the white outline on the light brown paper made it really hard for me to see what exactly I was supposed to do. I had to look at the instruction under a bright light to fully see everything.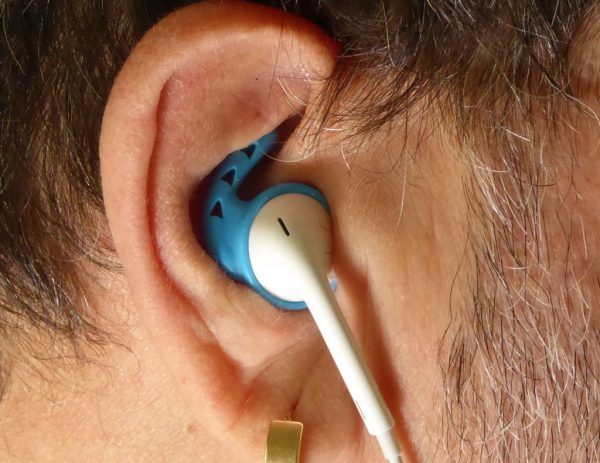 I have a small ear, so I used the small Earhoox to test out the product. First, let me say that my EarPods feel a little tight without the Earhoox on them, but I did not notice that much difference in the feel with the Earhoox on the EarPod. Although my EarPods are not my main earphones when I am out and about, I do use them just about every day when back in my bedroom watching videos or movies on my iPad. I often have an issue with my EarPods falling out of my ears over an extended time of using them, with the Earhoox in place I did not experience that issue.
So, what's my bottom line here? To me, the Earhoox is a great product. They do exactly what they advertise, keep my EarPods in my ears. The fit and finish on the Earhoox are excellent and the price is right. For $9.99 through the Earhoox website, you get two pairs of Earhoox, a small and large pair (so you may even be able to share them with a friend). I will admit that I did not use them during my workouts, but I did use them for everyday activities and had no issues. If you are looking for a way to keep your EarPods or AirPods secure in your ear while using them you should check out Earhoox.
Source: The sample for this review was provided by Earhoox. Visit their site for more info and Amazon to order.