We use affiliate links. If you buy something through the links on this page, we may earn a commission at no cost to you. Learn more.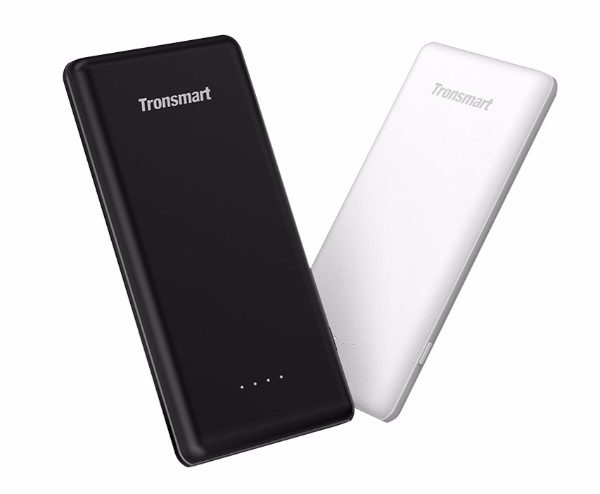 Aside from my phone, power banks may be the most important tool in my gadget arsenal. I use my phone for everything and have the ability to drain the battery in a few short hours. If it weren't for power banks, I would find myself lost in tech wilderness more often than I care to admit.
I recently reviewed the Tronsmart Presto 10,000mAh power bank. How will it compare to those I've reviewed in the past?
Measuring 5.5″ (L) x 2.67″ (W) x .62″ (H), the Presto is definitely something that can fit in your pocket; yet, it still packs an impressive 10,000mAh capacity.
The Presto has three ports on the end of the device.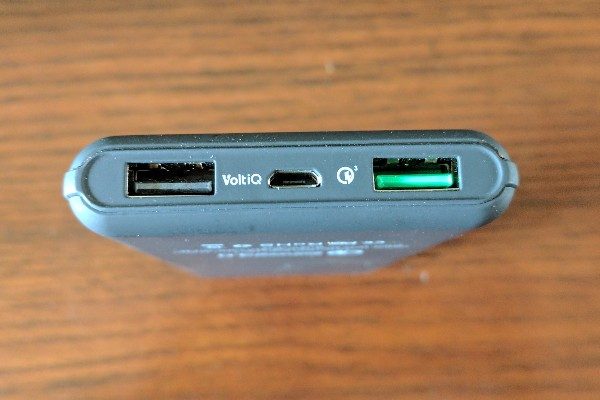 The two USB A ports use Tronsmart's VoltiQ technology to determine the maximum current a device can use. The green USB A port to the right also utilizes Qualcomm's Quick Charge 3.0 technology. The middle port is a micro USB port used to charge the power bank.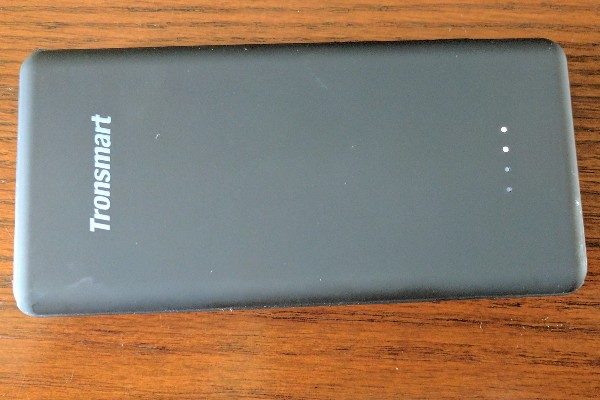 The front of the device has four LED indicators. Each LED represents approximately 25% of battery life.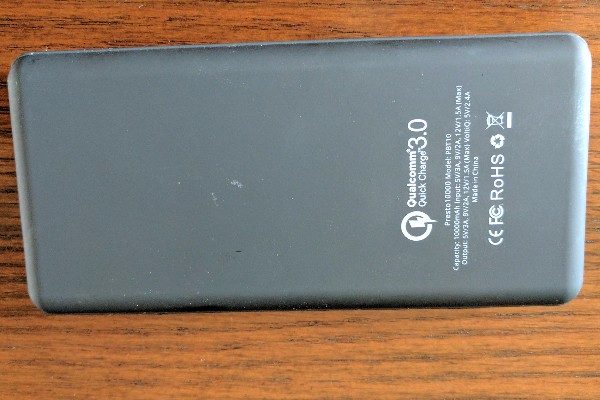 The back of the device contains branding and technical information.
The body of the Presto is smooth and feels a bit rubbery. Whatever the body is made of, it's a dust magnet.
Perhaps the most important aspect of the Presto is it takes advantage of Qualcomm's Quick Charge 3.0 technology.
Quick Charge 3.0 allows phones to recharge at much greater speeds than normal. The most recent version automatically optimizes the power transfer rate and works with any voltage between 3.6V to 20V, while remaining backward compatible with Quick Charge 1.0 and 2.0.
Although no iPhone is Quick Charge compatible, most major Android devices are compatible with some form of Quick Charge. Unfortunately for me, the Pixel XL is one of the Android devices that doesn't benefit from Quick Charge.
I was hoping the combination of VoltiQ and Quick Charge would allow my Pixel XL to fast charge; alas, I was forced to watch my phone recharge at standard speeds.
Even without being able to take advantage of Quick Charge, the Presto still allowed for heavy use of my phone; I could use it to text, surf the net, and use it as a hotspot without any impairment.
Although not related to performance, the Presto also comes with a travel bag.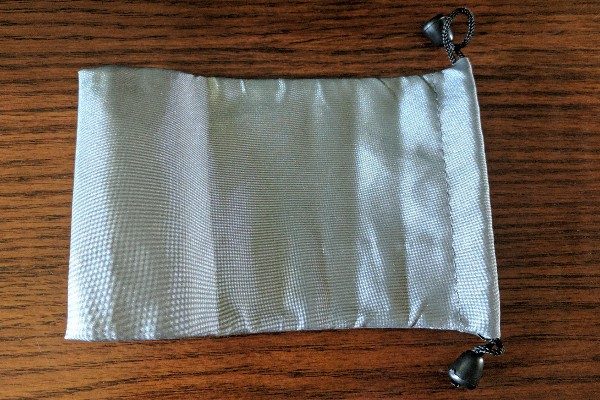 It's a simple nylon bag, but it could be handy if you're going to toss the power bank in a backpack or purse.
Overall, I really liked the Presto. It's small but packs a powerful punch. It's become my go-to power bank since I began reviewing it.
At $19.99, you're getting great performance for a great price. I would definitely recommend it to anyone in the market for a power bank.
Source: The sample for this review was provided by Tronsmart. Please visit their site for more information and Amazon to order.