We use affiliate links. If you buy something through the links on this page, we may earn a commission at no cost to you. Learn more.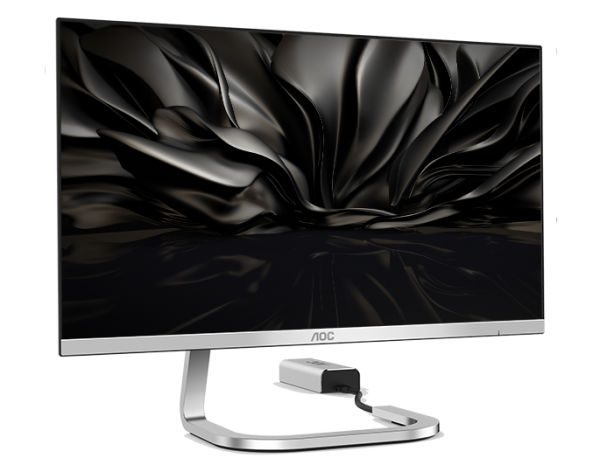 I haven't had monitor lust in… well I can't really remember ever having monitor lust until right now. Take a look at the image above. It's the new AOC PDS241 and PDS271 monitors and they are stunning. They feature a crazy thin (5.2 mm) and an almost frameless display that looks great, but what really has my gadget lust in overdrive is the way these IPS monitors have been designed to hide the power and HDMI cables.
Instead of the typical design that most monitors use that puts the connections on the back of the monitor so that the cables dangle behind for a very untidy look. Design house Studio F. A. Porsche has designed the AOC PDS241 and PDS271's cables to be routed through the stand and into a small module.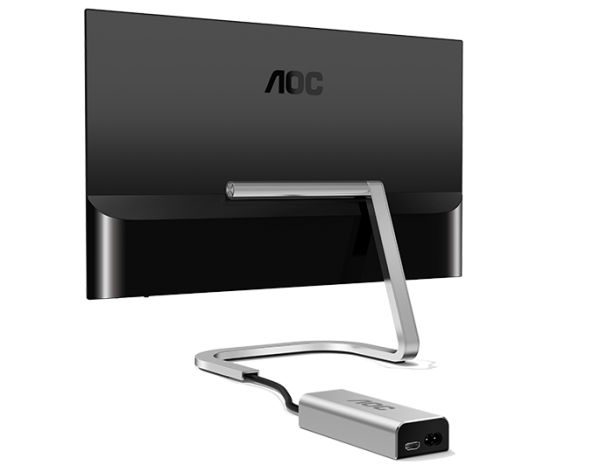 The HDMI cable (they include one with the monitor) and power cables connect to the small communication box at the base of the monitor so they can then be passed through a desk grommet or off the back edge of the desk for a much nicer and more minimalist look.
You can read more about the AOC PDS241 and PDS271 by visiting AOC.com and you can buy the 24″ monitor for $199.99 and the 27″ monitor for $249.99 through Amazon.