We use affiliate links. If you buy something through the links on this page, we may earn a commission at no cost to you. Learn more.

Fisher Space Pens haven't been on my radar for awhile, but I happened to see an image of one on Pinterest the other day that reminded me of an updated version of the Inka Pen that I reviewed over 10 years ago. So I clicked over to the Fisher Space Pen site and was greeted by a variety of pen that I didn't know they carried, including the Backpacker Pen.
The Fisher Space Pen Backpacker pen has an anodized aluminum shell that is available in five colors including the blue version that you see above.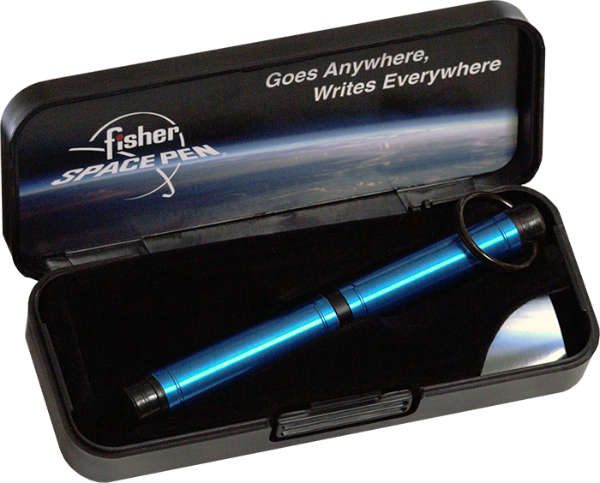 It features a two-piece design that keeps the pen relatively compact at 3.92 inches when it's closed and 5.41 inches when it's open. There's also a keyring attached to the cap so you can easily attach it to a carabiner.
The Backpacker Pen uses Fisher's pressurized ink cartridges that are known to allow writing in almost any temperature and angle.
What is your favorite pocket pen? I'm on the hunt for a new one but am too picky because everything I try feels inferior to the Big Idea Design Ti Arto that's my current favorite desk pen. I'm such a fan of Pilot G2 refills, that most other pens make me feel like I'm writing with sludge.
The Fisher Space Pen Backpacker pens are $20 each when purchased directly from the Fisher Space Pen site, but you can get them for slightly less through Amazon.