We use affiliate links. If you buy something through the links on this page, we may earn a commission at no cost to you. Learn more.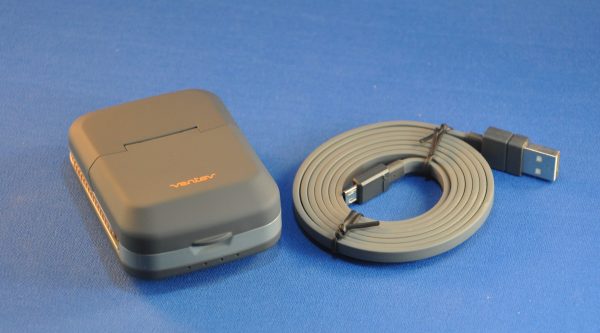 So, external batteries are something that everyone who uses a smartphone is aware of needing. Ventev has released a new take on the battery pack, the ChargeStand. What makes it different? Take a look.
Note: Photos may be tapped or clicked for a larger image.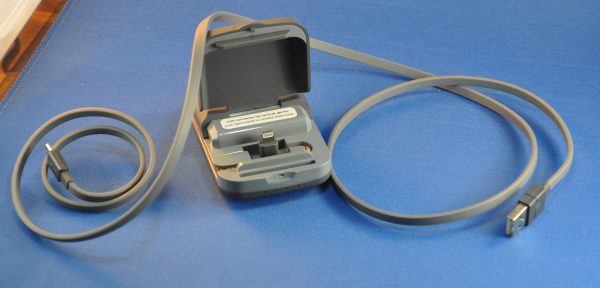 The ChargeStand comes with a flat USB to microUSB cable that is about 4′ long. You'll have to supply your own power source (which shouldn't be hard these days!), and remember to carry the cord with you when you travel. It doesn't charge with a USB to Lightning cable.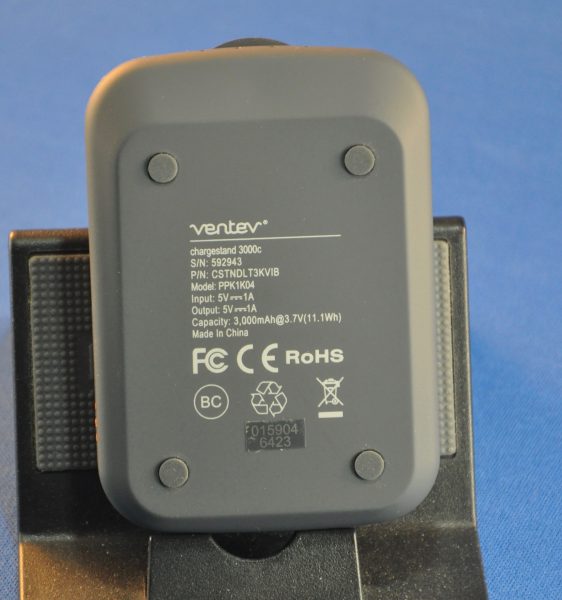 The unit itself is 3.5″ x 2.25″ and tapers on the narrow edge from 0.875″ to 1.125″. It opens on the large end to reveal a hard plastic stand holding a moveable lightning adapter and a soft, flexible fusion on the lid to rest your device against.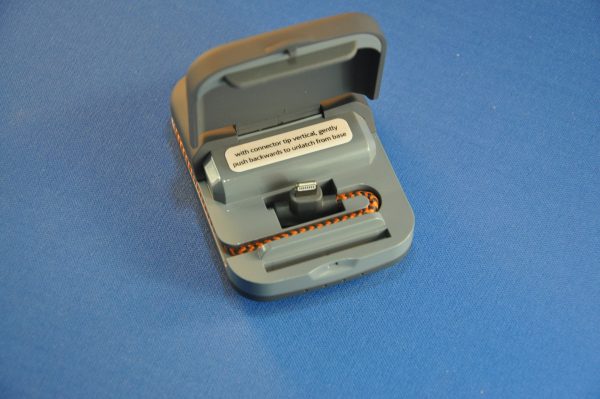 On the rear side (away from the opening) is the charging port and a button to activate the charger when something is plugged in. (I used to not like this, but there have been more than a few times that I've found batteries drained because they didn't have that type function.)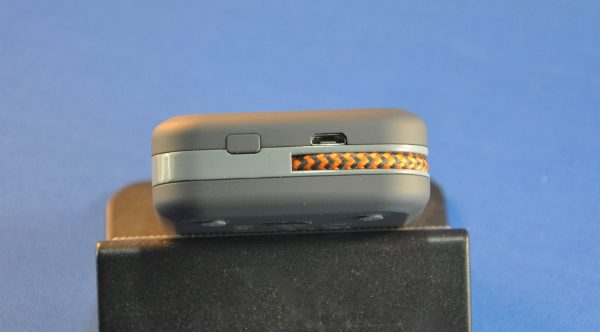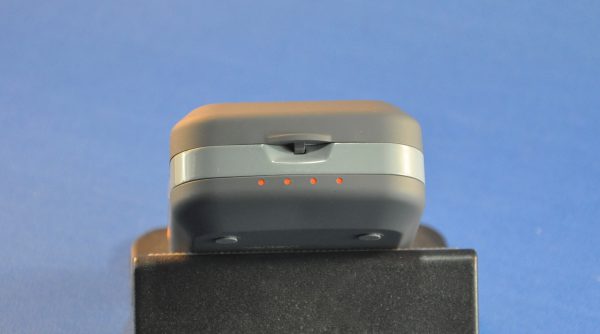 The lip that you raise to open the stand has a slight indent to get your finger under, as well as 4 orange LEDs to let you know charge level when you press the button. These do go out after a few seconds, but I tripped them on in order to show them as well as the battery connection (top right of the frame from "Arrow" below.)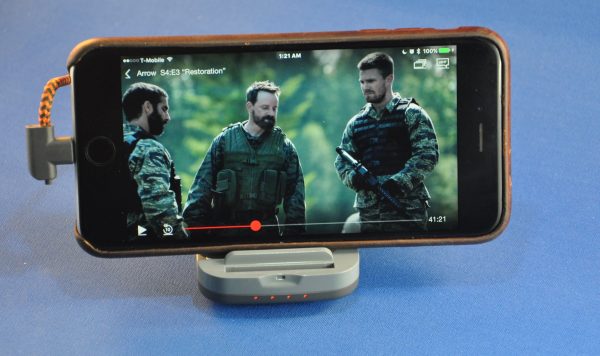 The Ventev can be a stand for devices in portrait or landscape mode. For Portrait mode, the lightning connector is slotted into the base, and hinges back and forth, depending on the angle of your device.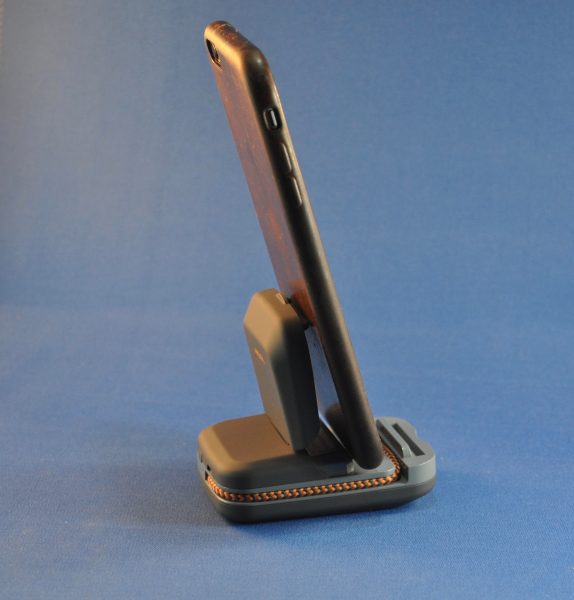 For landscape orientation, the charging tip can be released from the base and attached to your iOS device on either side via a flexible, braided cable. This works for all sizes of iPhones and iPods touch, but iPads are too large and tend to topple over.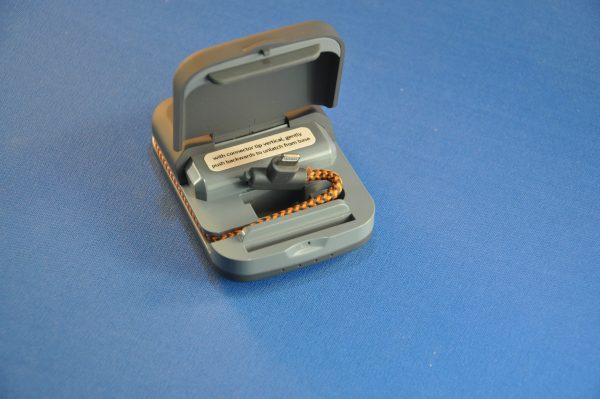 At 3.5 oz, it's not weighty enough to hold down a full-sized iPad. The iPad mini works OK, but I would make sure and have plenty of room on the table around the stand, in case it falls over. In landscape mode, the iPad mini doesn't quite connect. At 3000 mAh, it s not going to keep your phone charged during a weekend camping trip, but it is good for one full charge to my iPhone 6s Plus, which has a 2750 mAh battery. (Interesting discussion of power banks and their charging abilities here.)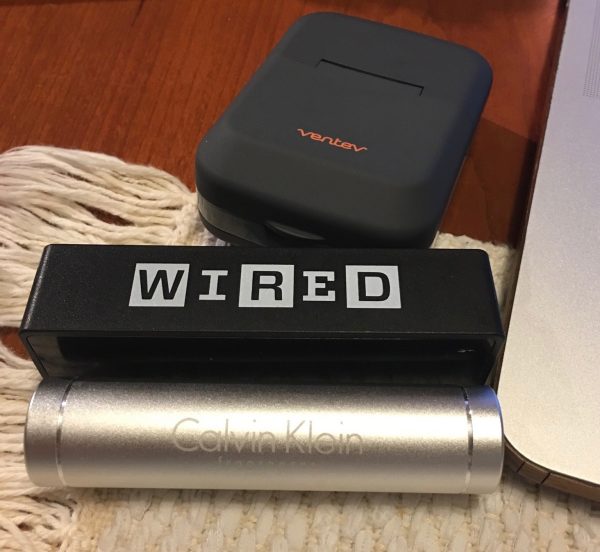 I've got a drawer full of batteries that will give me an "iPhoneful" of charge, but none of them have the flexibility of a stand with a cable attached. Many of those other batteries have been give-aways from everything from Wired Magazine to Calvin Klein Fragrances. (What can I say, I worked retail last holiday season!). Of course, more than a few of those don't give a full charge, even though they are rated for it. For the $43.88 price, even with the stand and captive cable, though, I'm not sure I would buy the Ventev Chargestand. I don't consider 3000 mAh enough to be table stakes in 2017. Better to pay a little more and get a lot more potential energy in my pocket.
Source: The sample for this review was provided by Ventev. Please visit their site for more info and Amazon to order.