We use affiliate links. If you buy something through the links on this page, we may earn a commission at no cost to you. Learn more.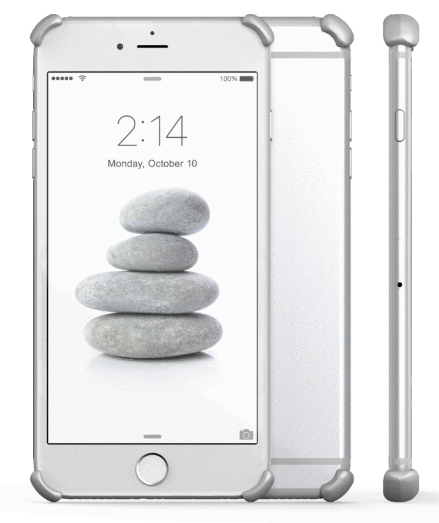 I don't know about you, but I struggle with putting a bulky case on my beloved iPhone because she's just too beautiful to keep covered up.  To me it would be like putting on a fresh face full of makeup, then putting a bag over your head when you leave the house. What's the point of having such a masterpiece, when it's only covered up to protect the very beauty that is never even seen? Enter the Utomic Edge.  
This minimalist corner protection system, made in the USA, uses four individual corner pieces that employ impact dissipating technology to give your phone ultimate protection while letting the true beauty of the phone shine.  I like the idea of being able to connect my charger without having to take off a case, or having a case interfere with the sound of the phone's speakers.
Upon visiting the Utomic website for the first time, they ask for your email and you are then awarded a coupon code which drops the price of the Edge to $29.75 from $34.99, but it still seems a bit pricey to me.  However, I guess when you figure in the cost of buying a new phone because you didn't have the proper protection it's really not that bad.