We use affiliate links. If you buy something through the links on this page, we may earn a commission at no cost to you. Learn more.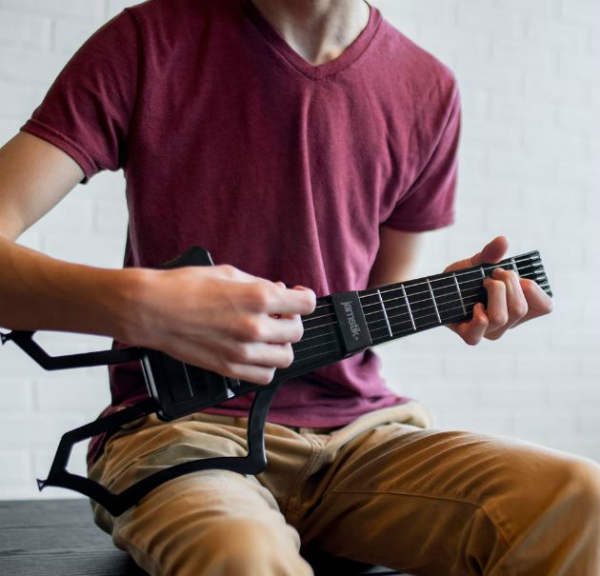 If you're not familiar with the Zivix jamstik, it's an ultra-portable 6-string MIDI guitar controller that connects via Bluetooth to your iOS device or Mac. The size of this instrument makes it perfect for on the go music noodling and performances, but the narrow shape does make it difficult to play without using a strap. Zivix listened to their customer's feedback and is now offering a body add-on that turns the jamstik+ into a full-fledged mini electric guitar.
The add-on is called the JS EXT and it's been designed to snap into the existing strap holes on the jamstik+.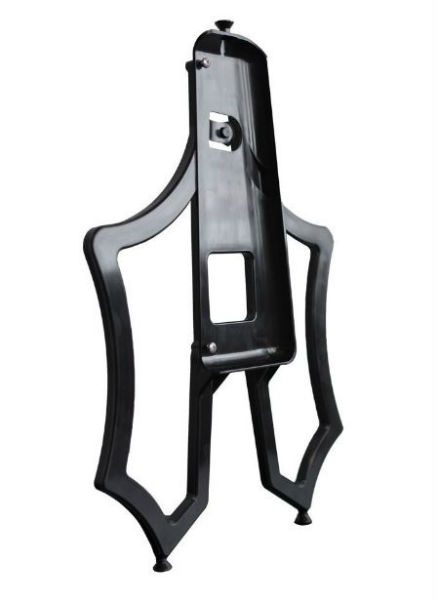 The larger frame provides improved ergonomics so that you hold the jamstik+ in a more traditional and comfortable way on your lap.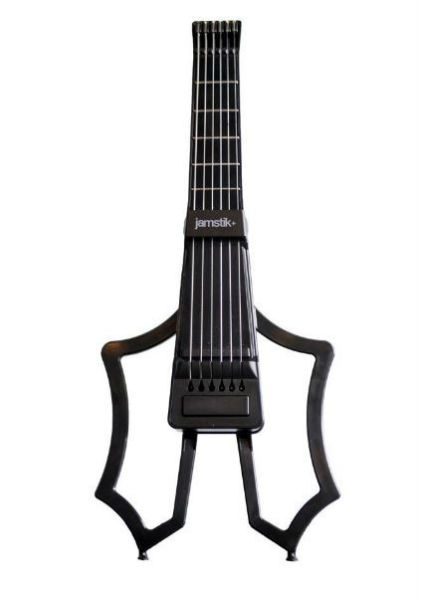 The JS EXT is made of black plastic and even with it installed, you can still use a strap. The JS EXT is priced at $49.99 and can be ordered from jamstik.com