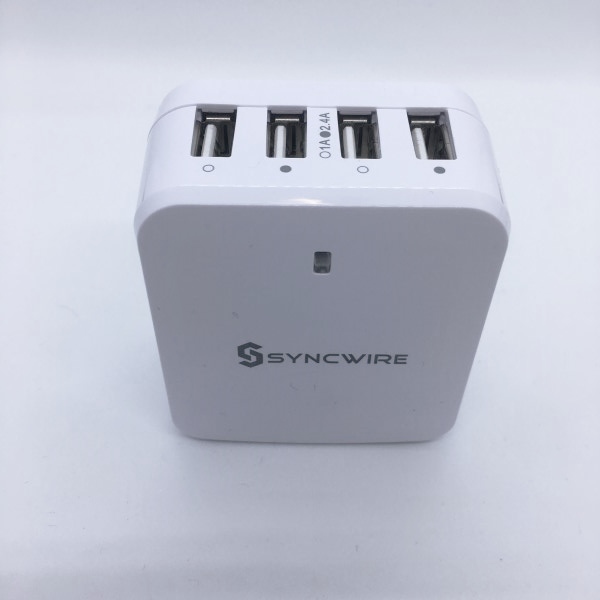 "Dad! Do we have another USB charger??!! The batteries in my calculator are dead and I need it for homework!" 
Sound familiar to you? I think I hear phrases similar to this once or twice a week in my house. There never seems to be enough power sockets. Just prior to wiring this review, I checked my daughter's bedroom and found four single-socket USB chargers crowding two wall sockets, powering her phone, Bluetooth speakers, TI calculator, and portable power supply. She even unplugged a lamp to accommodate the charger she needed for the calculator.  I guess she would rather do the math than being able to see what she's writing. Priorities, priorities…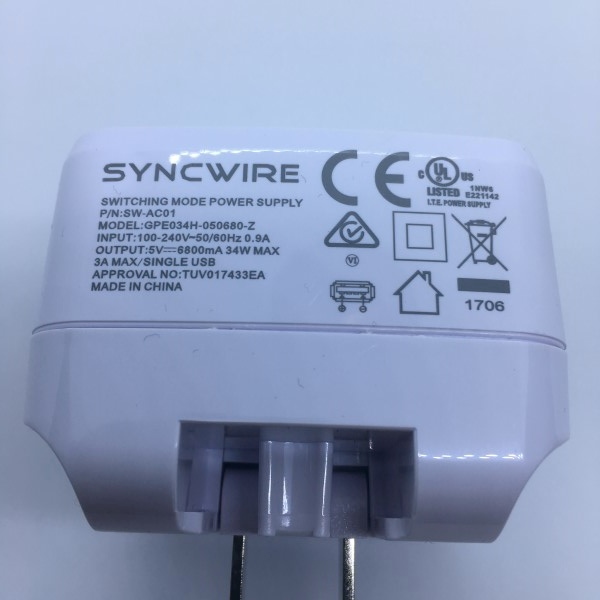 Enter Syncwire's SW-AC01 four-port USB charger. This powerhouse provides a generous 6800mA, or 34 Watts, staggered across two 1 Amp and two 2.1 Amp USB Type A sockets. There are no cords included. Measurements are 2.5 x 2.75 x 1.75", not overly large, but certainly heftier than your standard iPhone wall-wart. For reference, if one were to assemble four iPhone adapters into a cube, it would be about the same dimensions as this adapter.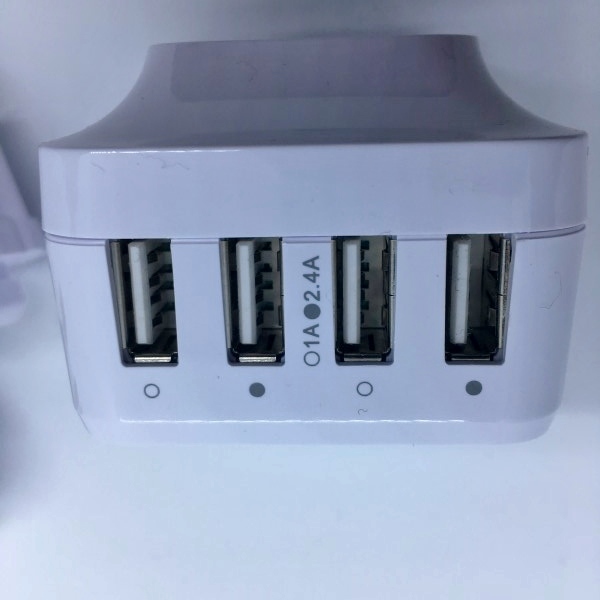 On a recent trip to South Carolina, I simultaneously charged my phone equipped with a monster brick backup battery, my daughter's phone, my iWatch, and a Bluetooth headset.  It was a pleasure to pack a single supply, rather than a gaggle of gadgets. I was thankful the SW-AC01 sports folding two-prong plug, making it easy to toss into a backpack without worrying about damaging the plug (been there, done that).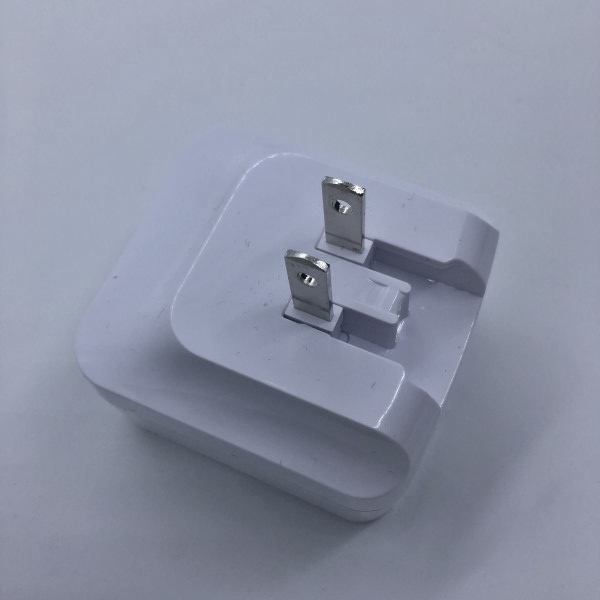 International adapters are included. Syncwire's implementation of these plugs is innovative, not requiring the built-in Type-A "American style" plug to be deployed to attach the international adaptor of your choice. Very clever.  This means that unlike many comparable models, the SW-AC01 does not need a separate adapter and stays considerably tighter to the wall. This is safer, sturdier and helps prevent accidental unplugging. Several years ago, I had this occur while in Italy and I assure you, it's a very uneasy feeling knowing your phone battery is near death with a full day ahead in a country where you don't speak the language and Google Translate is a necessity to prevent from tipping a cab driver so much that he can retire.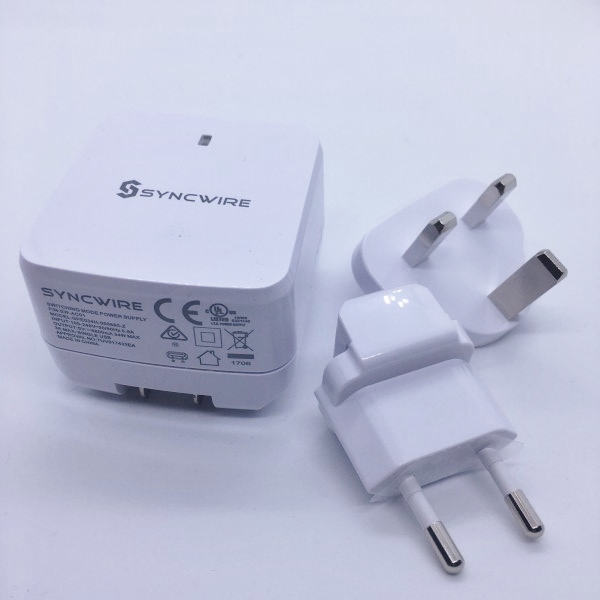 I've noticed a trend lately that manufacturers are cutting costs by not including power supplies with the devices they sell. It only makes sense to have one (or more) of these useful USB supplies handy. Syncwire's SW-AC01 fills the need for additional power, saves on the crap I carry, and returns several wall sockets to me, restoring my ability to scold my daughter because she's trying to read and it's too dark in her room.
Source: The sample for this review was provided by Syncwire. Please visit their site for more info and Amazon to order.
Support The Gadgeteer
:
We may earn a small affiliate commission from purchases made from buying through links on our site. As an Amazon Associate I earn from qualifying purchases. Learn more.