We use affiliate links. If you buy something through the links on this page, we may earn a commission at no cost to you. Learn more.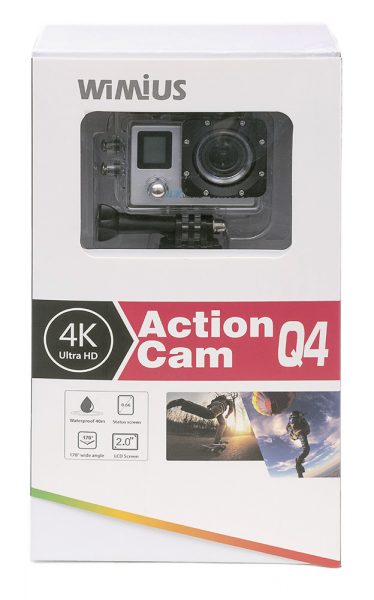 As you may or may not know, there is a sea of POV action cameras, aka sports cameras, out there in the market today. Some that you immediately recognize by their commonly used name and some you have never heard of. But one thing is for sure, camera makers are making their move to the 4K resolution for everyday consumers.
This review is for the Q4 4K WiFI Dual Screen action camera from WiMiUS. This is just one of WiMiUS's model in their line of 4K cameras so be sure to head on over to www.wimius.com and check out their other cameras.
Let's go ahead and get the specs out of the way first.  The Q4 has the same rectangle matchbox shape that most POV cameras have. It has a nice big 2.0″ in. LTPS screen on the back and a 0.66″ in. Status Screen on the front. The Q4 records to Micro SD cards and up to 64GB.
The camera body itself is 59.2×40.5×23.9 (2.3″in x 1.6in " x 0.94in") and weighs 45.1g/1.6oz. (61.7g/2.18oz. with battery).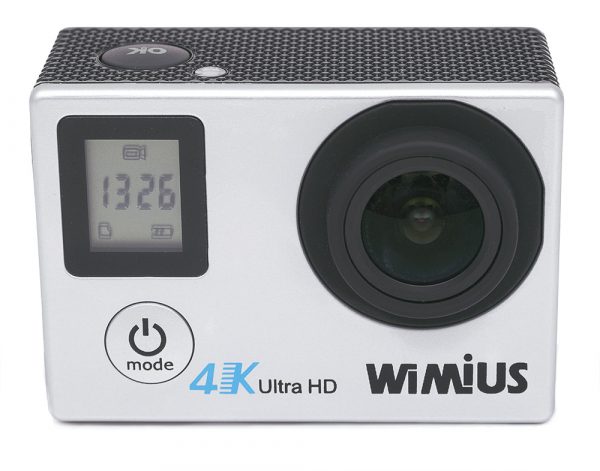 The Q4 camera is WiMiUS's double screen design that has the screen on the back as well as a Status Screen on the front. Although the Status Screen is a great feature, it does not illuminate in any way so it is hard to see in low light and impossible in the dark. But in daylight and in a well-lit area it is a great addition to the camera. It would be nice if it had some kind of backlight for those low light conditions because I do use POV cameras like this in low light and sometimes dark locations from time to time. For example, I set up action cameras on a stage at concerts or shows for B-roll footage where lighting is very dim or limited.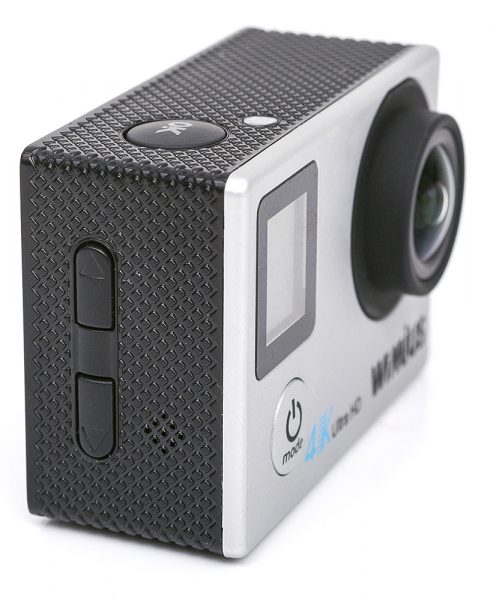 The camera has a 170° CMOS wide angle lens with a Sony IMX179 image sensor. It records in an MP4 video format and can shoot video in [email protected], [email protected], [email protected]/30fps, and [email protected]/60/30fps.
Unfortunately, the Q4 only records 4K at 30 frames per second. I would have hoped to record at 60fps or 24fps to get the ultimate 4k experience. However, the camera does offer, slow motion ([email protected]/30fps or [email protected]/60/30fps), Time-lapse, loop recording, and a Car Mode.
The Q4 has megapixel photo resolutions at 16M, 12M, 8M, 5M, and 2M.  Along with Single shooting, the camera has other photo options such as Burst Mode and Self-Timer modes. One thing I did notice is that in Still Camera it mode did pretty good taking photos in low light.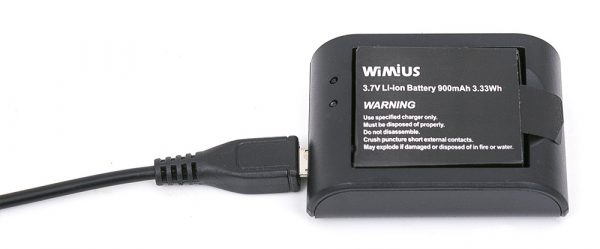 One of the great features I like about this camera is that it comes with an extra 900mAH battery along with a charging cradle. Not only do you have an extra battery that you don't have to purchase, but you don't need to keep the battery in the camera to charge. This way you can have a fresh battery charged and ready to go when you need it. The battery life is about 90 minutes and has a charging time of 3 hours.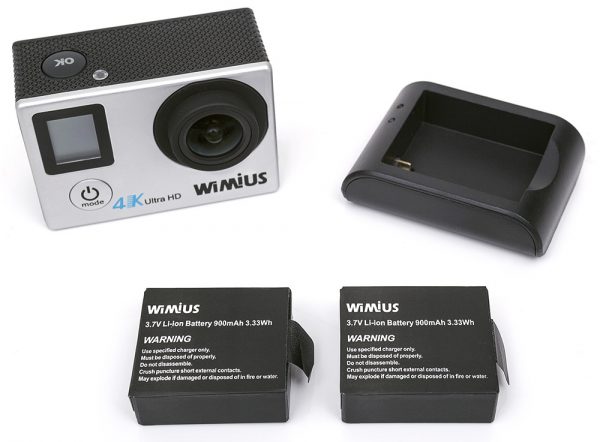 Although the WiMiUS Q4 only records 4K resolution at 30fps, recording at 30fps does reduce the file size so you won't fill up your card's space as quickly. However, if you do have the card space why not have the option to record at 60fps or 24fps in 4K? According to their website, the Q4 supports microSD cards up to 64GB.
I recorded some footage using the 4K,  2.7K and 1080P options but upon review of what I shot I wasn't too impressed with the quality of the recording.  I saw a lot of digital artifacts and digital noise in all the resolutions except the 4K setting. Even the 2.7K and 1080P still had artifacts and the 720 wasn't great at all. Overall, shooting in 4K just looked like footage recorded in 1080 at best.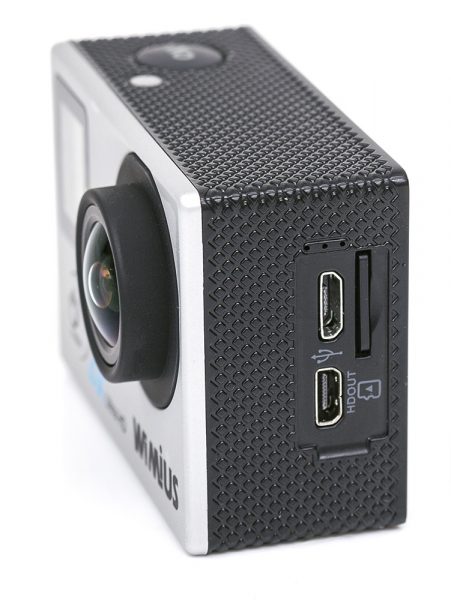 One thing I noticed is that the Q4 became very warm when I was shooting it in the 4K setting.
Keep in mind that to view the 4K footage properly in all its glory you need a monitor that can support 4K video. Unfortunately, not unlike the majority of people out there, I don't have a 4K monitor to reference but you can definitely tell the higher quality difference when you review the footage recorded in 4K.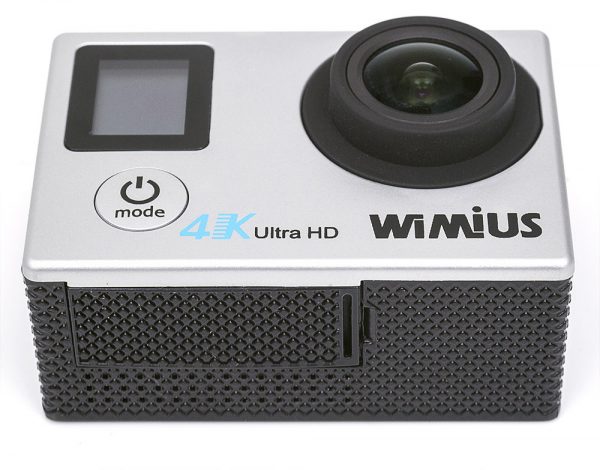 I tried exporting out a sample video in 4K resolution but I couldn't get a proper clip exported from Premiere Pro. I was editing with CS5.5 and each time I exported out a 4K clip using a .h24 codec preset I kept getting an exported video in a .m4v extension when the extension should have been .mp4.
So, when I uploaded the clip to YouTube I would get this notice from YouTube: "We did not recognize the format of this file, but we will try to process it anyway. See this article on recommended formats for more information."
YouTube doesn't support .mk4 files so what ended up happening is that YouTube took my 4K sample video clip and downconverted it to 720 each time. So naturally, I didn't see a reason to view a 4K sample clip in 720 resolution so I didn't want to upload that clip to YouTube.
I guess I need to convert or encode my sample clip to a format that YouTube supports before uploading. I am looking more into this issue so I can upload a 4K  sample in the future.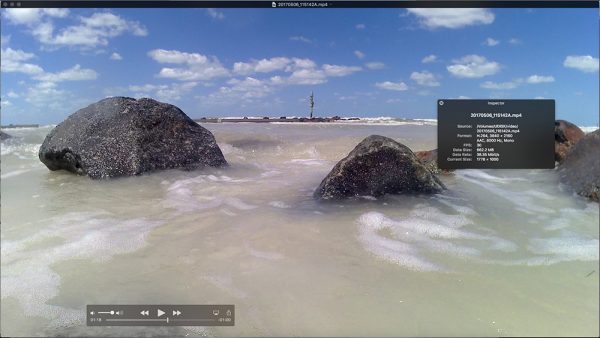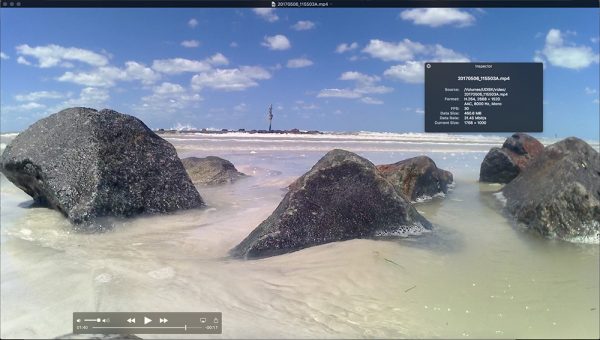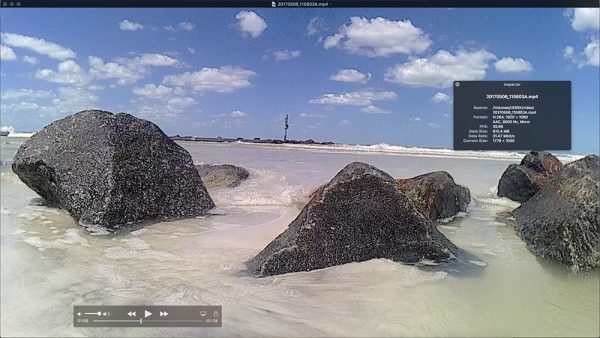 I have included a few screen captures of stills from different resolutions taken with the Q4. You will notice that the 4k resolution(1st screen capture) is the only one that truly looks crisp.  The 2.7K wasn't bad, however, the 1080P (last screen capture) had plenty of noise and digital artifacts which you can tell in the blue sky. I reviewed the footage and extracted the stills on a 21.5″ in. iMac so the native screen resolution was at 1920×1080.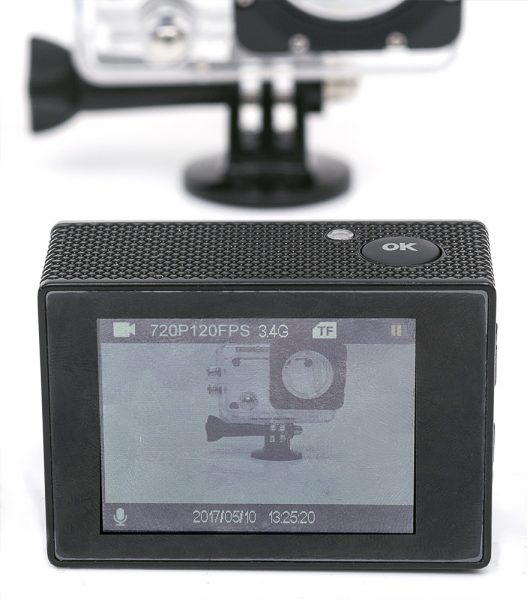 The large 2.0″ inch screen is great for reviewing footage on the camera. You won't have to squint as you replay your footage and it makers framing your shots easier since you will be able to see more clearly what is in or out of the camera view. The smaller Status Screen on the front of the camera is handy to have and I like having the camera stats readily displayed. It is definitely handy to see the status of things such as the remaining battery life, if WiFi status, shooting mode, and more.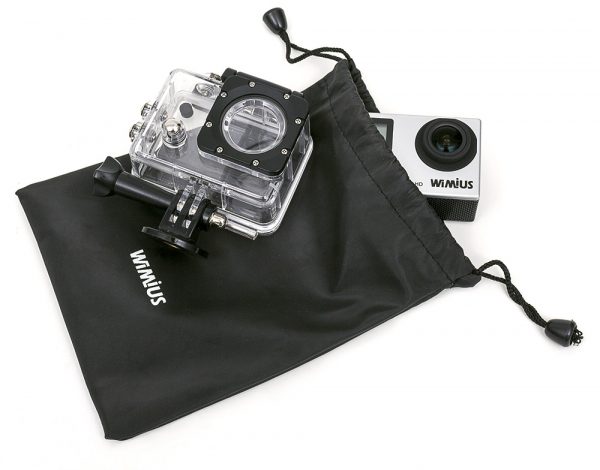 Since this camera is WiFi supported, there is an app that you can download for your Android and iOS devices to control the camera and review videos and photos you have shot. Unfortunately, it seems like the app needs a little work because I had few issues when trying to connect to the Q4 with the app. The first time I couldn't get the app to cooperate. The app crashed the first time I tried using it and a couple of times after. When I finally got the app to work it was buggy. Some features worked while other features such as reviewing captured footage caused the app to crash or freeze forcing me to restart the app.  The app seemed useful when it worked.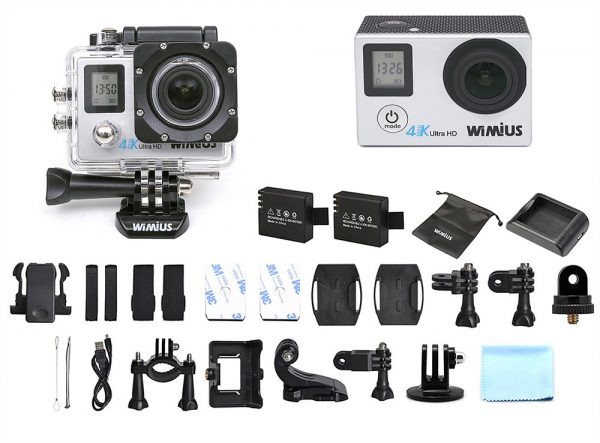 The Q4 comes with several mounts and other accessories such as a camera clip, a drawstring carrying bag, a tether wire and more. You can mount the camera right away on just about anything so you can start using the camera right away. The Q4 action camera also comes in a Black color as well.
For the price, you can't go wrong if you want to start shooting with a camera in 4K resolution. The 4K resolution from the Q4 is surprisingly nice, however, just keep in mind that the other camera resolution settings below 4K are okay at best. So you might just have to keep this camera in the 4K setting to get that crisp high-quality footage that many action cameras are moving up to.
Source: The sample for this review was provided by WiMiUS. Please visit their site for more info and Amazon to order.
Product Information
Price:
$55.99 on Amazon
Manufacturer:
WiMiUS Technologies Company Ltd.
Retailer:
Amazon
Pros:

Low price.
Has 4K and 2.7K resolutions.
Status Screen on the front.
1080P/60fps or 720/120fps Slow Motion setting.
Extra battery supplied.
Battery charger adapter.
Don't have to charge battery in camera.

Cons:

Only 4K resolution is free of noise and digital artifacts.
Status Screen has no backlight.
No 60 or 24 frame rates in 4K and 2.7K. Only 30fps.
Camera became very warm while recording in 4K.