We use affiliate links. If you buy something through the links on this page, we may earn a commission at no cost to you. Learn more.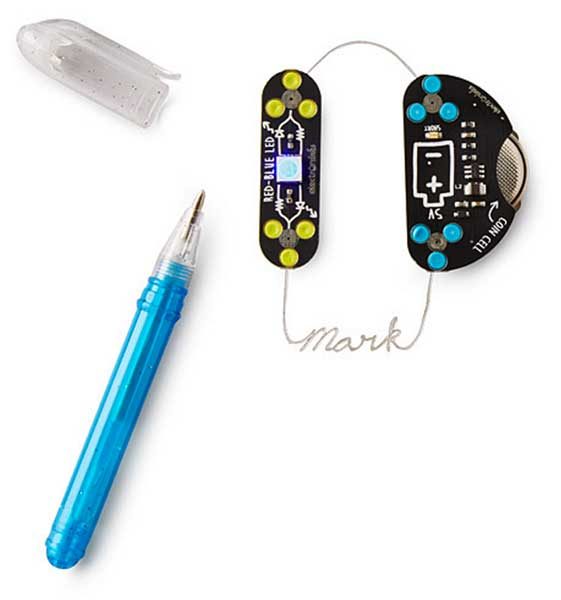 Have you ever wanted to learn how the basic functions of your favorite gadgets work? What does it take to make an LED light up? This mini kit from Circuit Scribe can teach you the basics of electronics without also needing to learn how to solder and wire up components.
Circuit Scribe kits include a pen that has special conductive ink that contains 20% pure silver. With this pen, you draw the wires/circuits on regular paper to connect specially designed components included in the kits like LEDs, switches, and more.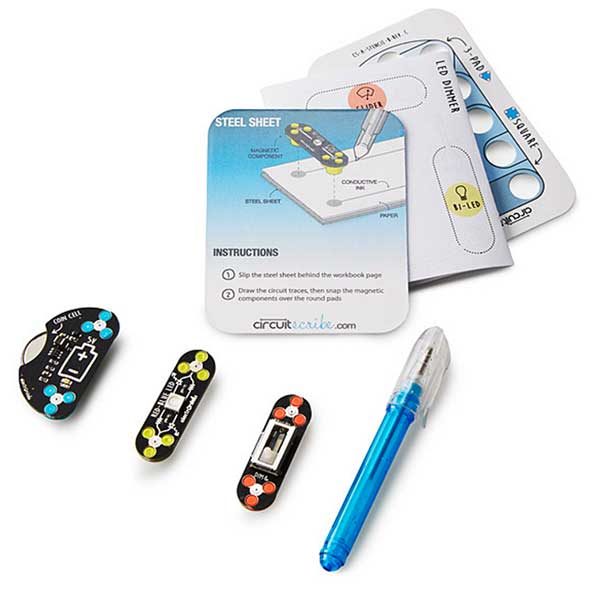 Since the electronics kits do not require soldering, they are appropriate for kids ages 8 and up. Watch the video below to see how Circuit Scribe works.
Circuit Scribe kits are priced from $9.99 for the mini kit up to $194.99 for the developer kit. Visit www.circuitscribe.com for more info.