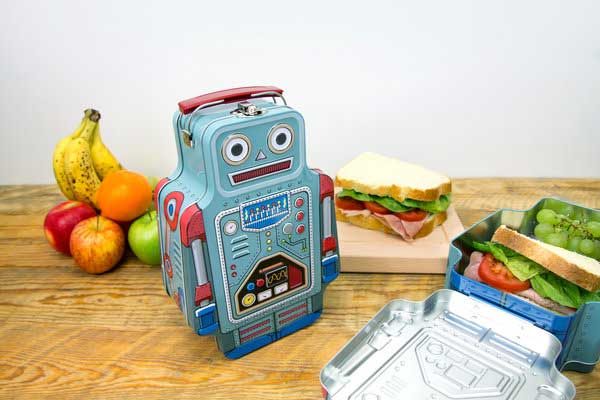 I have a small collection of robots that I have included in photos in many of my smartphone reviews. I especially like retro robots, which is why this classic robot lunchbox from Suck UK caught my eye.
Made of tin with whimsical graphics, this lunchbot lunchbox is small but functional.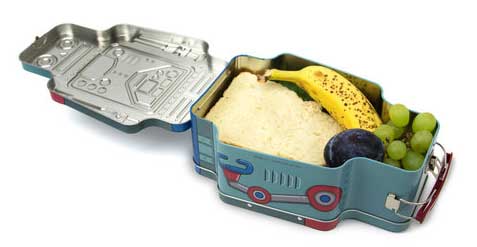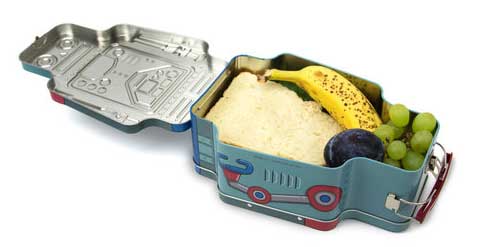 There's plenty of room in the lunchbox for a sandwich, chips and fruit (if you're a healthy sort of geek).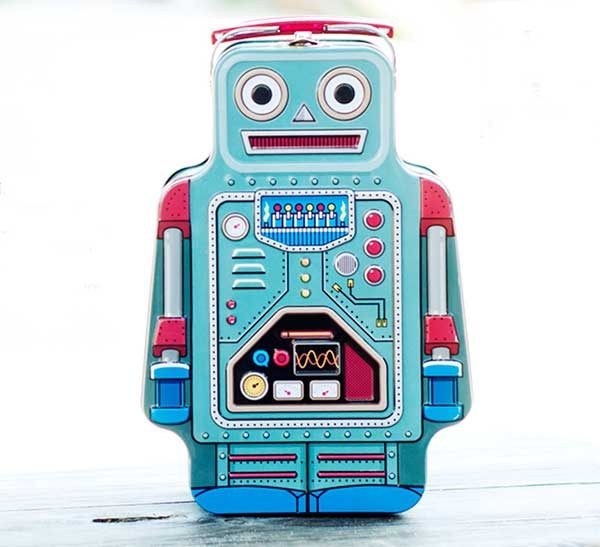 You can read more about the Lunchbot Robot Lunchbox at suck.uk.com and you can order one for yourself for $16 from Amazon.
The Gadgeteer may receive a commission on purchases made from affiliate links on our posts.