We use affiliate links. If you buy something through the links on this page, we may earn a commission at no cost to you. Learn more.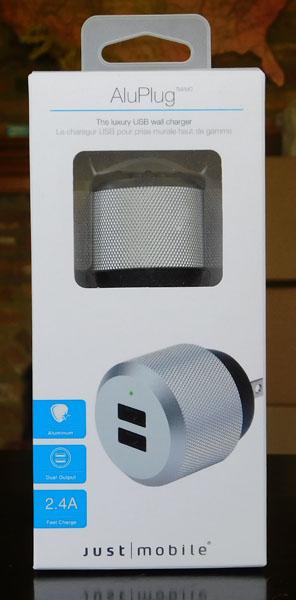 Charging your devices while traveling is a pain – a small one, granted.  Remembering to bring the right "wall wart" for each device is something you generally think about when you check into the hotel.  The problem only gets worse at home – with every device having its own power adapter, you quickly develop dangerous octopus connections around your outlets.  Just Mobile has heard your anguished cries and has presented the AluPlug to handle some of your pain, provided your device uses a standard USB type A connector.  Does it really take away your pain, though?  Let's find out…
The AluPlug is a stylish multiport charge adapter for devices which use a USB type A plug on the outlet side.  It is a strong adapter made from aluminum which is both a plus and a minus.  More on that in a minute.  It is about 3 inches across and 6 inches deep, which means when it is plugged in your standard US power outlet it will not block anything else from using the other outlet.  The prongs which plug into the wall outlet also fold into the base, making it easy to throw into your bag on the way out the door.  You can see the prongs in the folded position below.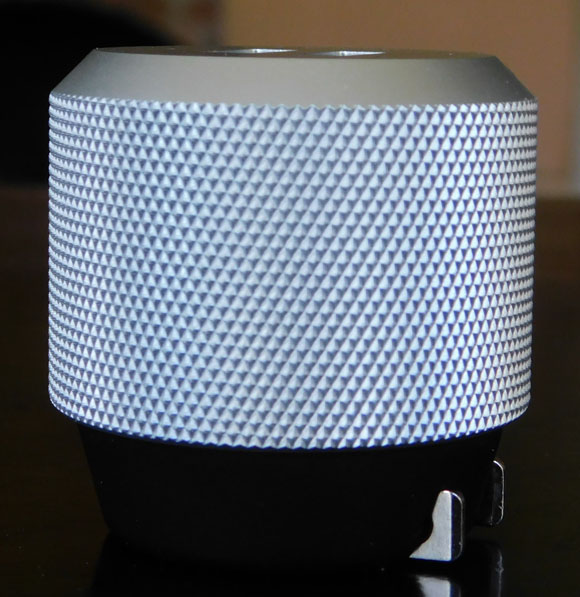 And here you can see the USB type A connections.  A device plugged into either port will light the LED.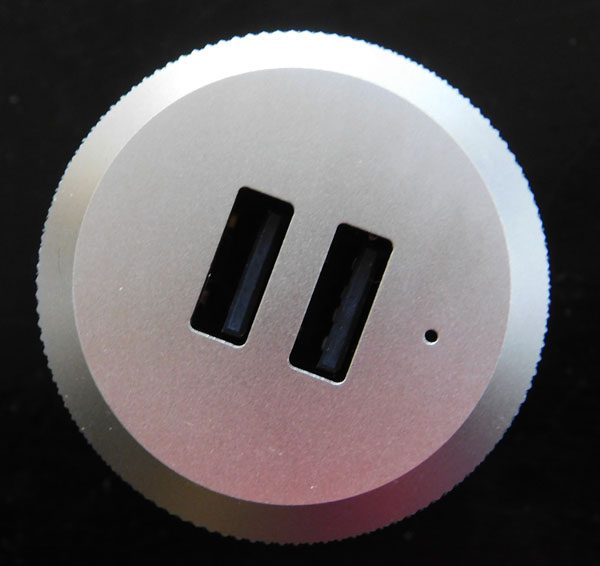 The question is: what kind of devices can you plug into this and how much can it handle?  The answer is that each port will charge a tablet with 2.4 amps output (most tablets like an iPad or a Samsung Galaxy Tab require 2.1 amps).  Although it does not state this anywhere, I plugged two Samsung Galaxy Tab S2 devices in simultaneously and while this particular model of tablet does not support rapid charging, each went from about 20% to 100% in around 3 hours.  My wife's iPad was even better, going from nearly drained to 100% in about 2.5 hours.  My brand new Galaxy S8+ (which supports fast charging) came back from about 40% to 100% in less than an hour.  It would appear the AluPlug supports smart and/or rapid charging.
This is a great little device which will attract attention, but there is a small downside to it.  As with any electronic device the more load you put on it, the more heat that is generated.  Plugging in the two tablets at once caused the unit to get pretty hot.  Being made from aircraft aluminum, heat also dissipates rapidly but be warned that if you are trying to beat the hotel checkout deadline you might not be able to unplug this charger and toss it into your bag for 5-10 minutes.  Plan accordingly.
At $29.95 retail this is on the expensive end of the spectrum for chargers.  The design and execution are worth the cost in my opinion, but your mileage may vary.  Personally, I would also love to see LED's for each of the slots so I know when a device is fully charged, but that is a very small concern.  Overall, if you want a charger that will make a statement, this is the one to go for.
Source: the sample for this review was provided by Just Mobile.  Visit their site for additional information and Amazon to order.
Product Information
Price:
$29.95
Manufacturer:
Just Mobile
Retailer:
Amazon
Pros:

Stylish and sturdy
Can handle 2 power hungry devices at once
Small and light enough for regular travel

Cons:

Charger can become very hot, so be careful