We use affiliate links. If you buy something through the links on this page, we may earn a commission at no cost to you. Learn more.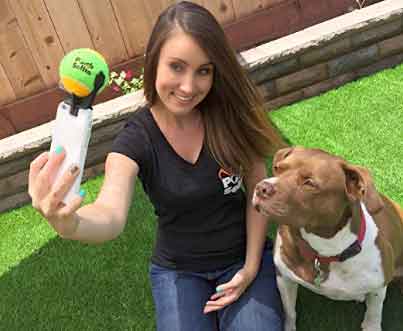 Telling your dog to smile and say cheese when you want to take his picture doesn't work nearly as well as it does for humans. But now it can if you also have a Pooch Selfie.
Pooch Selfie is a small plastic clip that has been specially designed to hold a tennis ball and mount to the top of your smartphone. This is a genius idea because I've never seen a dog who doesn't love tennis balls.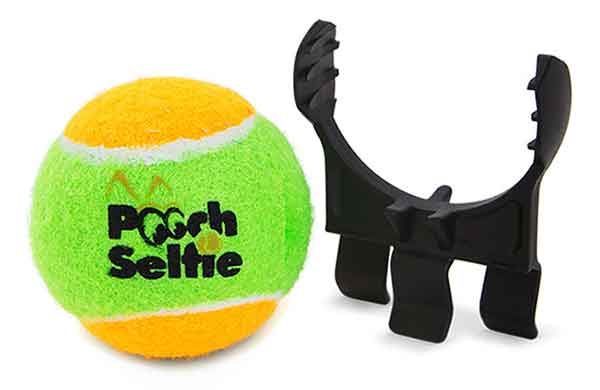 The clip comes with a tennis ball that squeaks when you squeeze it, but any ordinary tennis ball will work to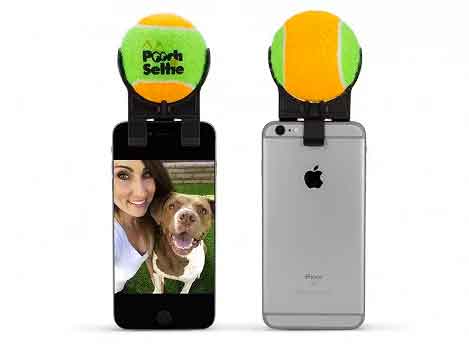 Compatible with the iPhone and Samsung phones, even when they are in most cases, the Pooch Selfie is a simple photography tool that can be used to capture the attention and the loving stare of your dog while he's looking right at the camera / tennis ball when you snap a pic.
Of course, the Pooch Selfie won't work with cats because cats hate getting their picture taken and NEVER look at you when you want them too.
Have a dog? Have a smartphone? Want to take pet selfies? All you need is $12.99. Head over to www.poochselfie.com for more info. You can order directly from them or also from The Grommet and Amazon.