We use affiliate links. If you buy something through the links on this page, we may earn a commission at no cost to you. Learn more.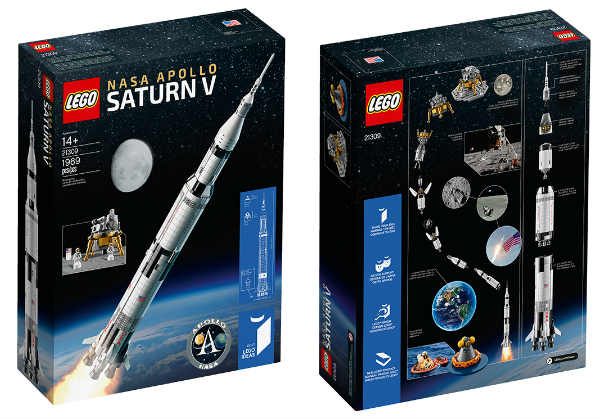 Oh LEGO, you know the way to a geek's heart is through their love of rockets and space. Just take a nice long look at this ultra cool model of the NASA Apollo Saturn V rocketship. Designed by Felix Stiessen and Valérie Roche of the LEGO Ideas team, this model is a 1:110 scale replica of the rocket that was the first one to put humans on the moon and it also launched Skylab.
This LEGO model stands over 3 feet tall and features 1969 pieces which just happens to be the year that the Saturn V took the first humans to the moon.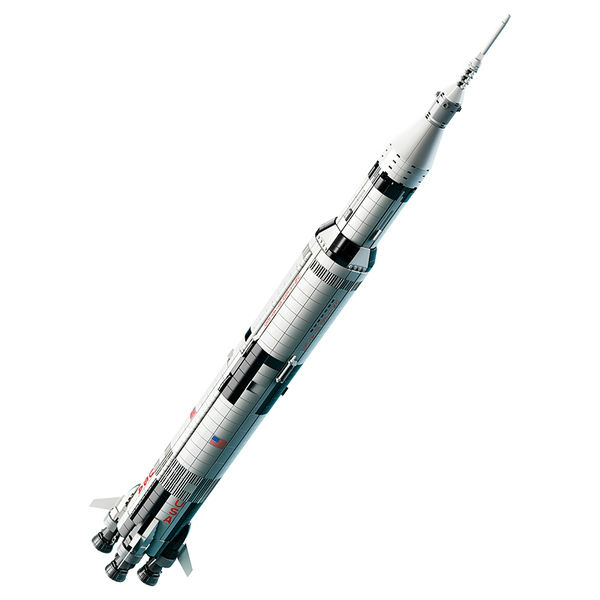 Included with the model are 3 minifig astronauts and 3 stands that allow you to display the Saturn V in sections horizontally.
The model will be priced at $119.99 and will be available on June 1st, 2017. For more info go to the LEGO Ideas blog.