We use affiliate links. If you buy something through the links on this page, we may earn a commission at no cost to you. Learn more.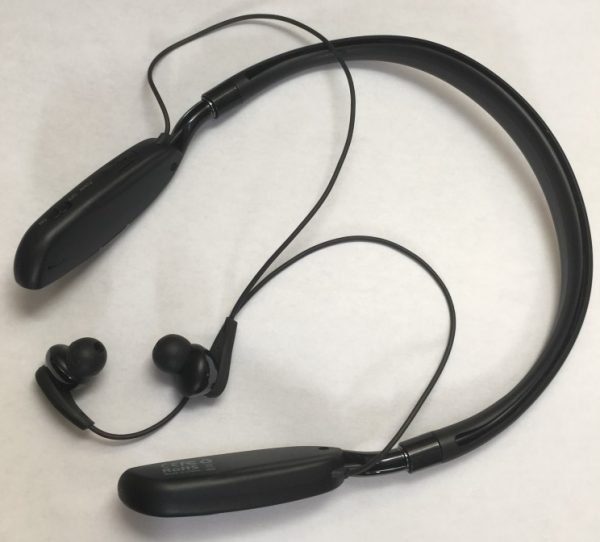 From its beginnings in Germany in 2005 and relocation to Mainland China in 2010, Aukey has produced a steady stream of clever devices and earned a substantial customer fan base for quality at a reasonable cost. Their new EP-B39 Bluetooth headphones are no exception.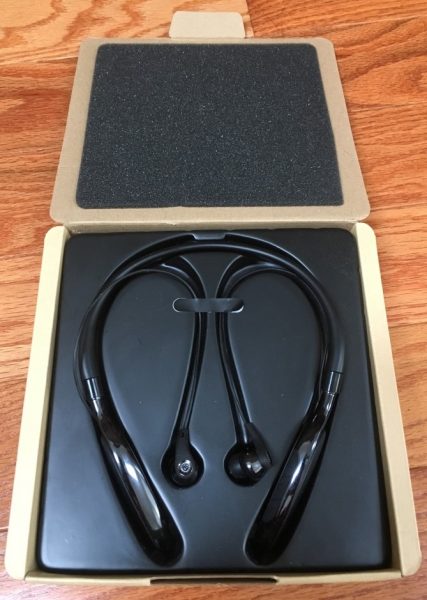 The headphones arrived in an easy-to-open cardboard box with a form-fitting plastic insert to keep them from rattling around. Included inside were a tiny instruction manual, warranty card, two additional ear tip sets, and an eight inch Micro USB cable. Unless you plan on dangling these headphones from the charging adapter like grapes hanging on a vine, I would suggest using a longer cable. Chances are, Dear Gadgeteer Reader, since you are reading this, you probably have several lying about 🙂 .  Aukey is confident enough in their quality that they offer a two-year warranty that I find refreshing.
The power supply is not included but uses any 5 Volt DC USB source. Initial charging was a reasonable two hours, using a 2.1 Amp "wall wart," but your mileage may vary depending on the current your power supply can provide. I was eager to test their touted "20-hour playtime" claim so I put them into operation immediately.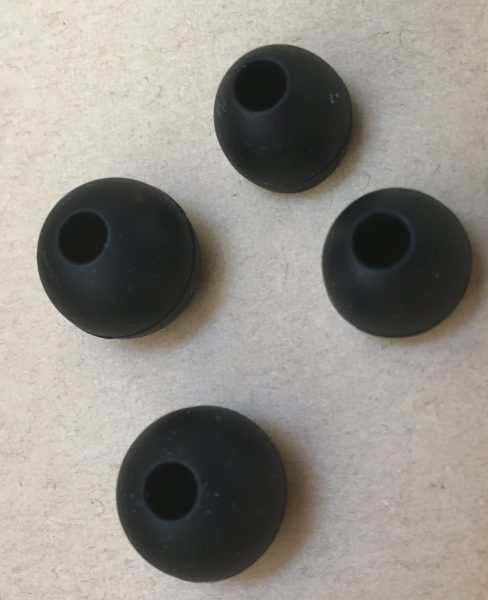 Pairing was a simple one-button procedure with no surprises. Next, I selected the medium-sized earbud tips and turned on the music. One issue I ran into was the cords exit the earbuds at an angle I found irritated my ears after prolonged use. As for the neckpiece, I noticed the weight, but it was never uncomfortable.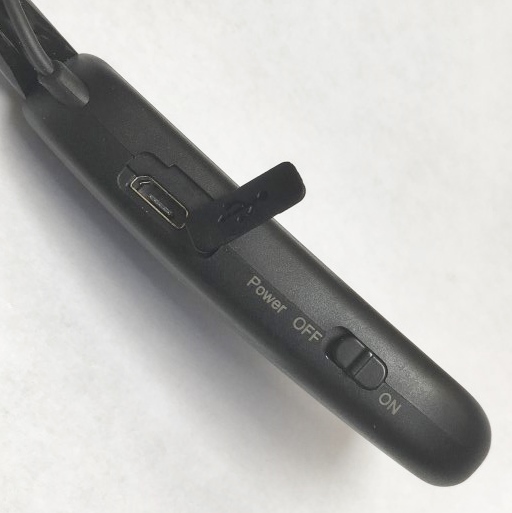 One of my gadget pet-peeves for portable electronics is short battery life. I generally look for devices that can supply my gadget-craving needs for an entire workday, 9 hours, without needing to be re-tethered. In my book, if a device has to be frequently reconnected to recharge, it's not very mobile. In this respect, the EP-B39 headphones do not disappoint. Over the course of seven days, listening for two to three hours each day, they did not require recharging. By my calculations, the headphones provided my musical needs for 19 hours without missing a beat and were still going strong. After recharging the second time, they played music continuously for a whopping 22 straight hours, beyond the manufacturer's claim of 20 hours. Impressive! Well done Aukey!
My music tastes are very eclectic so I pulled up a playlist that included classical, jazz, heavy metal and pop. When Rimsky Korsakov's "Russian Easter Festival" started, I found the treble lacking "crispness" and the bass a bit "muddy." The audio quality of these headphones probably won't be wowing any audiophiles, but to be fair, the sound is, well… decent. It was certainly good enough to listen to a few dozen albums. For the price, I didn't expect reference quality so I really can't complain.
The flexible ear tips created a good seal between the earbud frame and the side of my skull, reducing extraneous noise to tolerable levels. The isolation was good enough for me to mow the lawn listening to Pink Floyd's "Division Bell" at a volume that wouldn't cause hearing damage, but still, I could still hear quieter passages. Call audio was very good, but the person I was connected to complained about loud static several times. On subsequent calls, I received no complaints.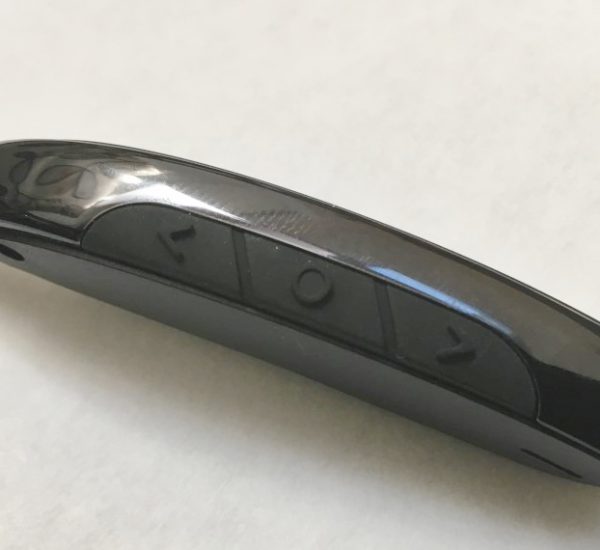 Controls are limited to an on-off slide switch, volume up and down pushbuttons surrounding a central button for play/pause and answer/disconnect. Audio track forward and reverse controls were absent.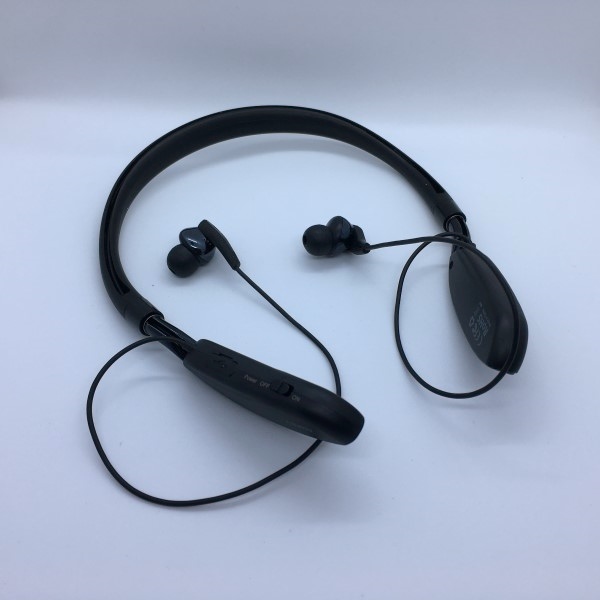 Overall, I really liked the Aukey EP-B39 headphones. The battery life is outstanding, audio quality is acceptable and the price is reasonable. I would have liked to see track controls, slightly redesigned earbud cord exits, but in my book, these headphones are a winner!
Updates 11/16/17
Over the months, I've kept the Aukey Neckband Bluetooth headphones within an arm's reach. They have become my go-to for mowing the lawn, keeping quiet while the Mrs. wants to snooze and for safety on those long car rides. The super-long battery life keeps me coming back where other headsets have left me wishing for replaceable batteries.
Source: The sample for this review was provided by Aukey. Please visit their site for more info and Amazon to order.