We use affiliate links. If you buy something through the links on this page, we may earn a commission at no cost to you. Learn more.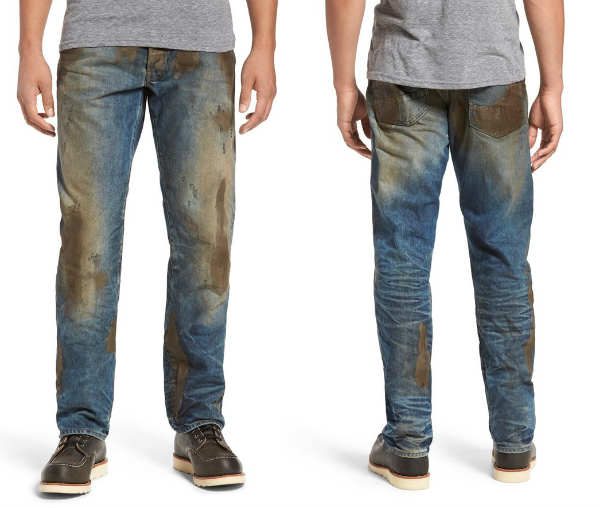 In a new series that I'm going to call "Wait, what?!", comes PRPS Barracuda Straight Leg Jeans. Jeans, who cares right? But wait a sec… These are no ordinary jeans Gadgeteers. These jeans are covered in mud and have a price tag of $425 a pair! Nordstrom describes them as "Americana workwear that's seen some hard-working action with a crackled, caked-on muddy coating that shows you're not afraid to get down and dirty."
And that's where the "wait, what?!" comes in. Have we degraded into a society that has to pay for dirty clothes to give us the appearance of being hard workers?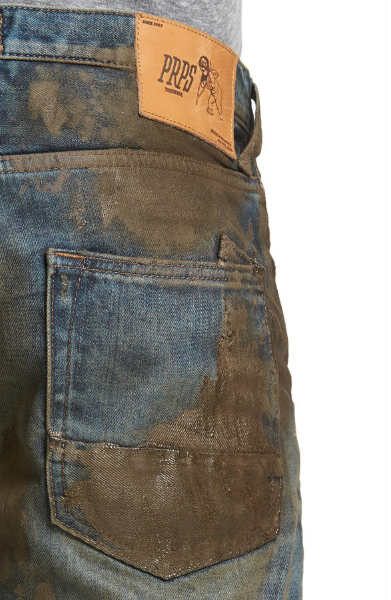 The traditionally styled 5 pocket jeans are made of 100% cotton and are machine washable which makes me say it again… wait, what?! So you buy a pair of muddy jeans for $425, but you can wash them? Is it really April 1st, because this can't be for real. But sadly, it is and I fear that we're doomed as a species. If you're not distressed about this (pun intended), head over to Norstrom for more info.