We use affiliate links. If you buy something through the links on this page, we may earn a commission at no cost to you. Learn more.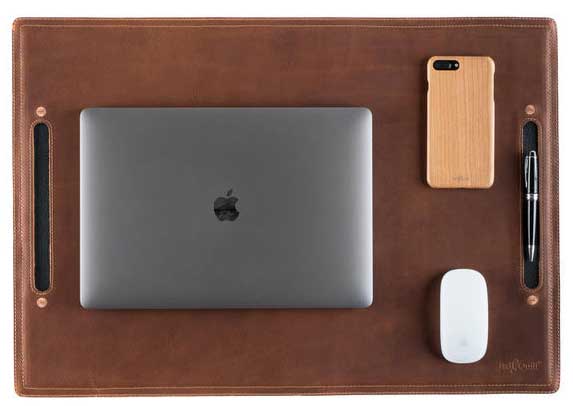 That's desk top and not desktop. As in the top of your desk and not your computer's home screen. Now that we're on the same page, let's get back to the news… Pad & Quill is celebrating 7 years in business by offering 25% off their some of their most popular products.
Brian Holmes sent me an email letting me know about their big anniversary sale and their new Leather Desk Organizer series.
1200 bucks and we painted our web designers deck to start this idea with 4 prototypes in 2010. True story and one that Kari and I are so grateful for. We are celebrating with a big anniversary sale! Up to 25% off many of our most popular products.
Their new Leather Desk Organizer Series includes the Large Leather Deskpad shown above and their new Apple Pencil Stand shown below. Each piece is handcrafted with American Full Grain leathers and construction methods that ensure the product will be enjoyed and used for decades to come.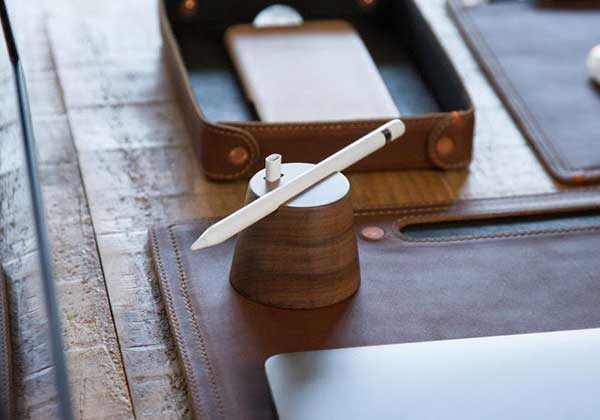 You can check out the new Leather Desk Organizer Series and take advantage of their 25% off anniversary sale by heading over to padandquill.com