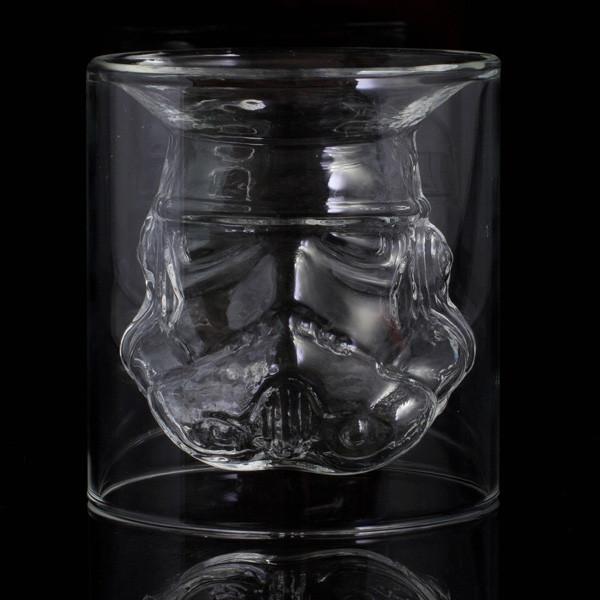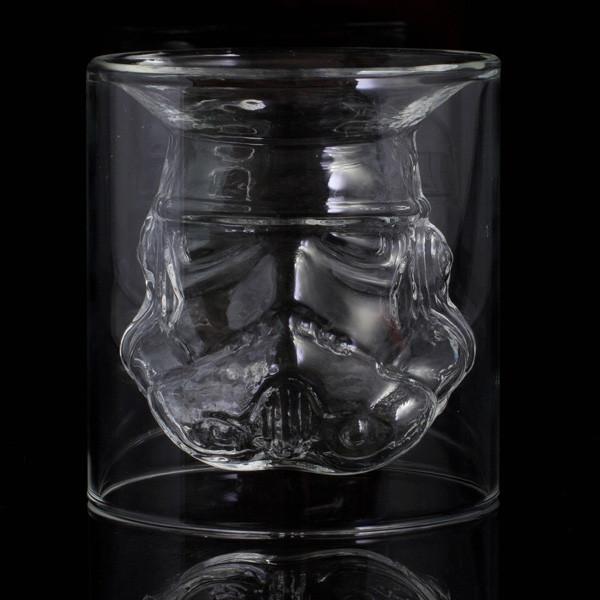 Star Wars memorabilia fans will want this ultra cool 5-ounce Stormtrooper double-walled borosilicate glass that been made based on the original movie helmet molds designed by Andrew Ainsworth in 1976.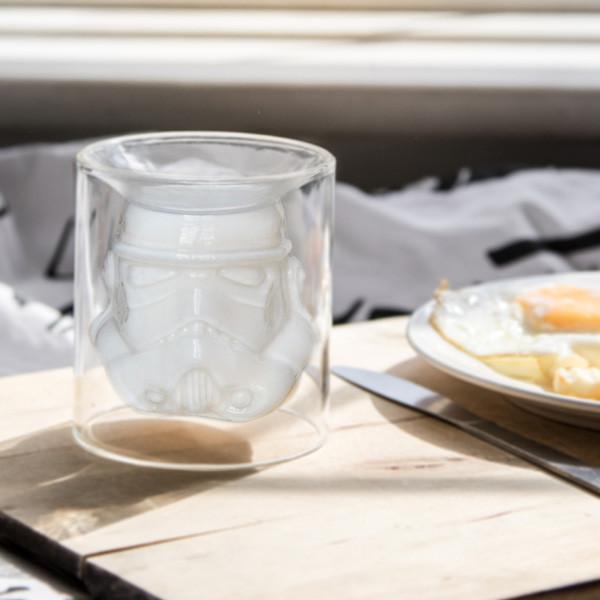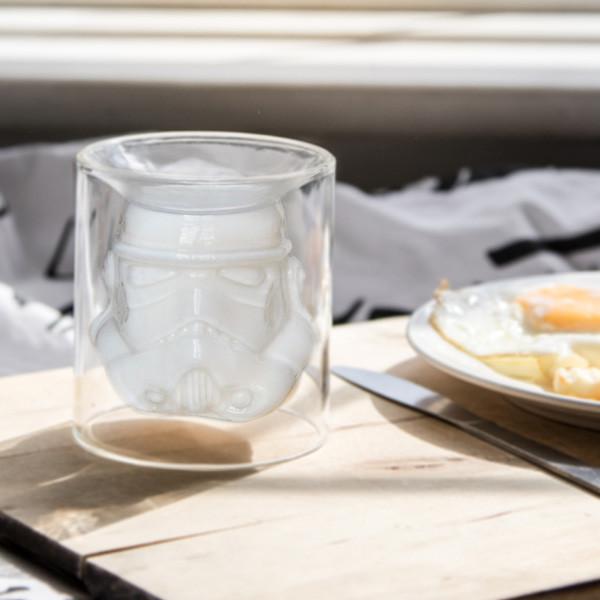 The Stormtrooper glass looks awesome empty, but add 5 ounces of liquid, especially milk and it turns into a floating helmet that will turn heads.
You can buy one glass for $15.05 or $27.60 for a pair of Stormtrooper glasses. Visit The Fowndry for more info.
The Gadgeteer may receive a commission on purchases made from affiliate links on our posts.