We use affiliate links. If you buy something through the links on this page, we may earn a commission at no cost to you. Learn more.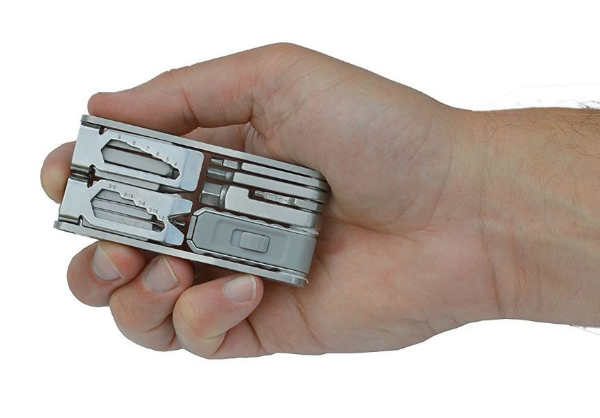 The Swiss+Tech Mega-Max is a multi-tool with an interesting design. It has a rectangular stainless steel frame that holds 15 tools that include screwdrivers, hex drivers, wrenches and more (see the full list after the break).

LED Flashlight
#2 Flat Screwdriver
#2 Phillips Screwdriver
2mm Hex Driver
2.5mm Hex Driver
3mm Hex Driver
4mm Hex Driver
5mm Hex Driver
6mm Hex Driver
8mm Hex Driver
T25 Star Driver
English Wrench Set (1/8, 3/16, 5/16, 3/8, ¼)
Metric Wrench Set (4mm, 5mm, 6mm, 7mm, 8mm, 9mm)
Nail Puller
Pry Bar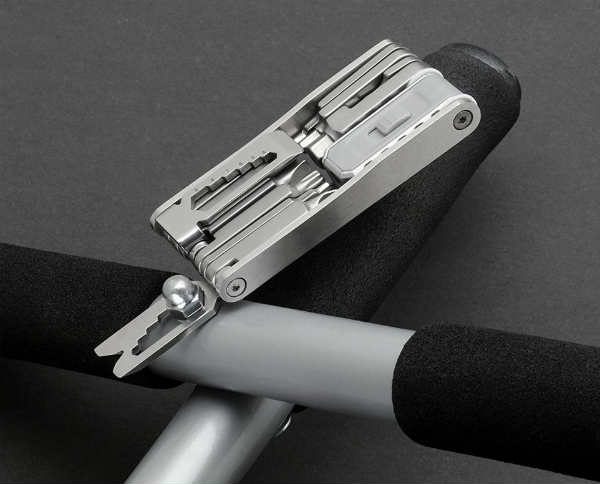 The fact that this multi-tool offers so many tools is nice, but I'm not convinced that the tools would be comfortable to use because the "handle" is wide and flat. If you have to use any real torque, I think the edges would dig into the palm of your hand. I'm just speculating though.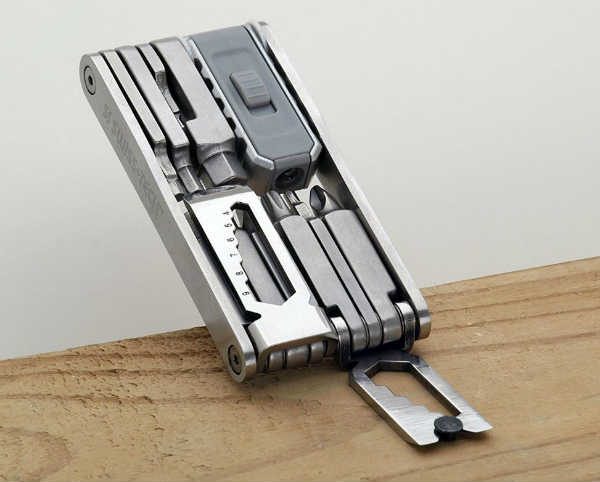 You can read more about the Mega-Max by visiting Swiss+Tech and you can order one from Amazon for $15.56.