We use affiliate links. If you buy something through the links on this page, we may earn a commission at no cost to you. Learn more.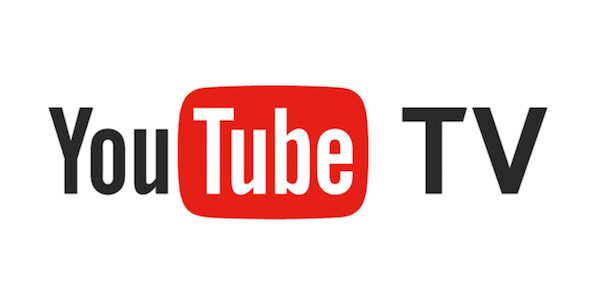 Last week, Google announced the introduction of YouTube TV in the Philadelphia, New York, Chicago, Los Angeles, and San Francisco Bay areas as an alternative to traditional cable television subscriptions. But is it a game changer that will enable you to finally cut the cord on cable TV? Let's take a look at what we know so far. 
For under $40 a month, here's what you get:
Live streaming from your regional major networks including NBC, CBS, ABC, Fox, and popular cable networks like Fox News, MSNBC, and ESPN.

40 channels in all including the likes of SyFy, The Disney Channel, National Geographic, and a host of sports channels.

Unlimited DVR recording with simultaneous recording of multiple channels.

Streaming across all of your devices through the YouTube TV app, which is required for use.

Lots of on-demand content from channel providers.
Free access to YouTube Red content.

Up to 6 accounts for simultaneous viewing.

1 month free trial (with a valid credit card).

Add on networks for additional charges (options may vary based on your location, but we're offered Showtime and Fox Soccer Plus in my area).
Sounds pretty good, right? Well, there are some things to consider before you jump:
Registration is very specific to your location. You'll need to sign up while your device is located in your local market.

You'll need a Chromecast-enabled TV or Chromecast device to play it on your set top box. Google is currently offering the device for free with your first month's payment, but it does mean another HDMI adaptor to plug into your TV if your setup isn't currently compatible or you don't have a media connection to your existing device.

It looks like downloading the service through your apple devices requires a monthly upcharge ($39.99 per month as opposed to $35).

Several of the big cable channel networks such as Time Warner, Turner/Viacom, Scripps, and AMC are currently not available. This means no Comedy Channel, Cartoon Network, Nickelodeon, HGTV, Food Network, CNN, etc. It looks like AMC is on the horizon, but details are not clear regarding timing (this also seems to be dependent on your region).

Since this is a streaming service, live broadcasts governed by regional blackout agreements. This means that where you are registered and where you are watching live TV could impact what is (or is not) available to you at any given time. If you are a sports fan, this could be particularly problematic for your local teams.
As far as user experience goes, it sounds like Google is getting all the basics right. Most of the early reviews praise both the well-designed user interface and excellent streaming quality across devices and available bandwidths (I'd highly recommend checking out the in-depth reviews  CNET and Gizmodo for details). The biggest drawbacks seem to be in the limited channel lineup and potential regional blackout restrictions, which may not work for you based on your viewing habits. I'll be curious to see if pricing also remains consistent with the addition of new network content, and how this could potentially work in combination with other services (such as Hulu) to get the channel coverage viewers are looking for.
So what do you think? Does YouTube TV offer a potential game changer in the cable TV service?