We use affiliate links. If you buy something through the links on this page, we may earn a commission at no cost to you. Learn more.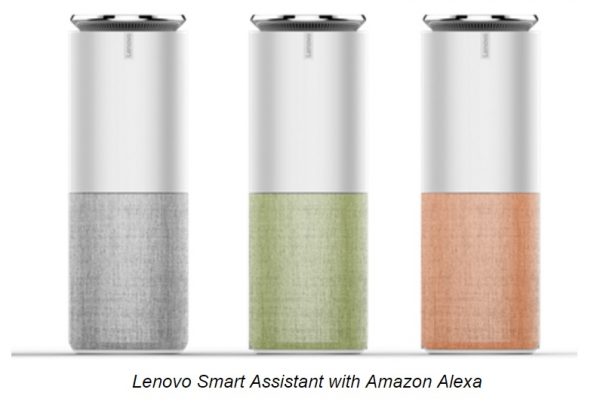 The Amazon Echo costs $179.99.  Would you like the same functionality (and then some), but save $50?  Of course!  Introducing the Lenovo Smart Assistant, featuring Amazon Alexa.  This will be released by Lenovo in May 2017, at a cost of $129.99.  Don't want a giant black tower in the middle of your room?  The Lenovo Smart Assistant comes in Light Gray, Green, and Orange.  It includes eight 360-degree far-field microphones with noise suppression and acoustic echo cancellation that can pick up speech from 16 feet away.  The device has a 5 watt tweeter and a 10 watt woofer.  Of course, you can use the Amazon Alexa app with the Lenovo device, and control the plethora of smart devices in your home with your voice.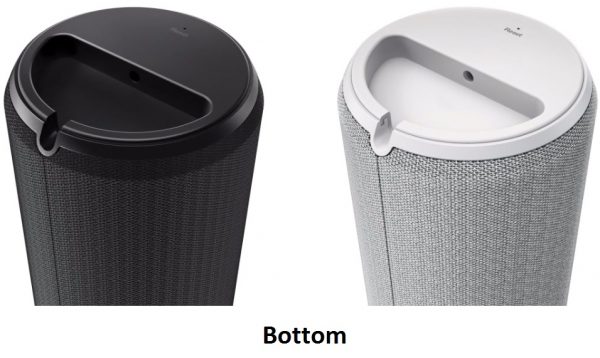 The device gets smarter the more you use it, and is fully customizable just like the Echo, with access to Alexa's Skills library.  It works well with multiple users, too.  I can see this becoming a great device for fans of Lenovo products.  I've always liked Lenovo, because they make well-built machines.  Their laptops are solid, amazing works of art.  I haven't had the pleasure of owning one of their desktop PC's (I build my own custom PC's), but their reputation on those is strong, too.  They even have a Smart Storage unit with 6TB of storage, that can be used to store music, videos, and photos, and is designed with strong security at the forefront.  But I digress.  The Lenovo Smart Assistant also touts 2GB of internal DRAM, 8GB of storage, and an Intel Celeron N3060 Processor.  I can't wait to get my hands on one of these.  Smart and IoT devices are expected to be a $1.7 TRILLION per year business by 2020, according to "Igniting Growth in Consumer Technology," Accenture, 2016, and Lenovo aims to be at the forefront of that growth.  Good things are coming, people!  Hopefully, the security of those items will outpace the growth of them.  But that's another story.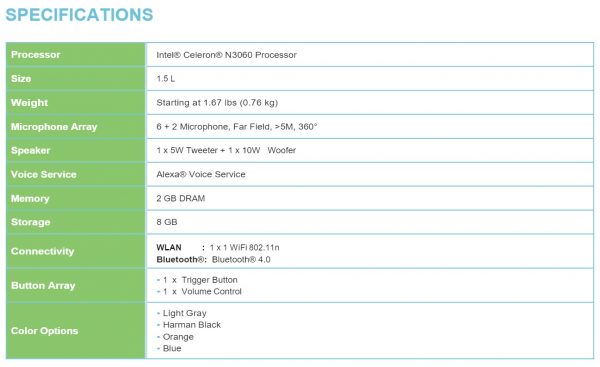 The device also comes with the option of a special Infinity® edition for premium audio quality for music and home entertainment.  The Infinity® consists of upgraded Harmon-Kardon speakers (specs unavailable for those, at this time).  This upgrade prices out at $179.99, and will provide an extra 2″ sound cavity for a clearer tweeter and deeper bass.  But, it's only available in Black.  *sigh*  …back to the imposing tower of darkness.
Get ready for the release of the standard Lenovo Smart Assistant in May of this year, for $129.99.  The upgraded version is expected to release in June, for $179.99.
You can find more information about this product at Lenovo.