We use affiliate links. If you buy something through the links on this page, we may earn a commission at no cost to you. Learn more.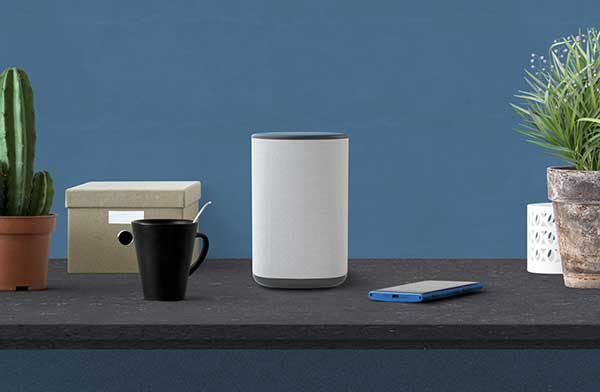 The Amazon Echo Dot is a gadget that really makes you feel like you have a true digital assistant in your home that is always waiting to do your bidding. The only downside to the Echo Dot is that it's always tethered to a wall outlet because it's not battery powered – till now. VAUX from Ninety7Life adds two much-needed features to the 2nd generation Echo Dot: battery power for portability and a larger speaker.
The VAUX is a speaker with a storage compartment on top that has been designed to hold the second generation version of the Amazon Echo Dot.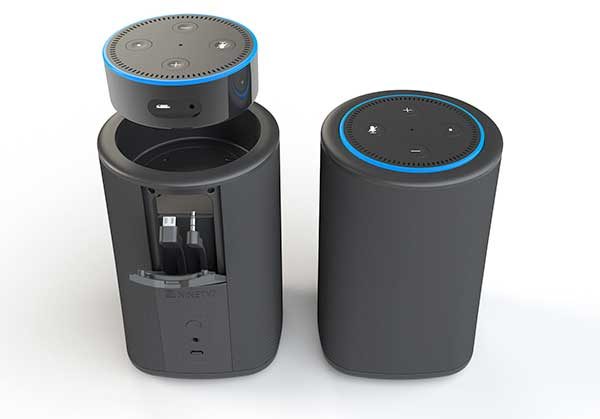 The Echo Dot rests in the top of the VAUX and a micro USB connector and a 3.5mm headphone style jack plug directly into the Echo Dot for power and audio.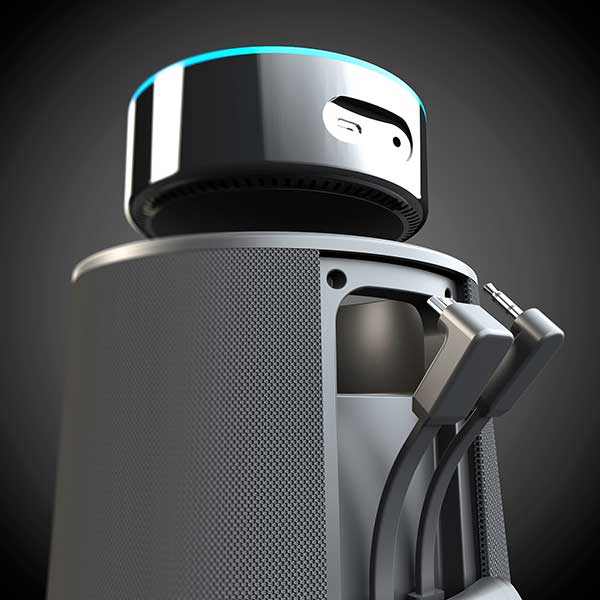 The rechargeable 5000 mAH Lithium-ion battery inside the VAUX has enough capacity to power the Echo Dot for up to 6 hours and it can be used while it's charging.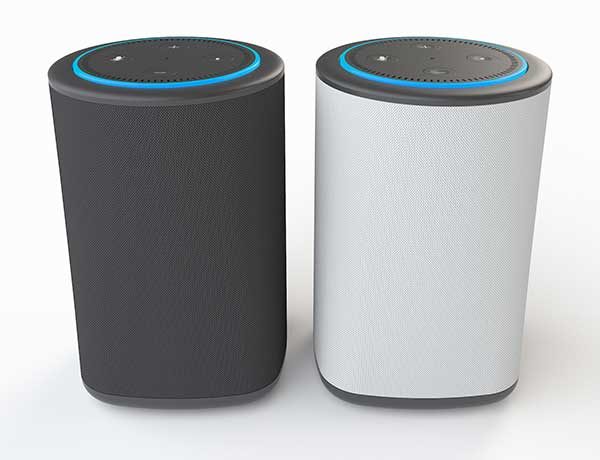 The VAUX will be available in black and white versions so it will blend in with any decor.
Never miss one of our posts again. Sent MON, WED, and FRI with the latest gadget reviews and news!
One slight bummer is that the VAUX is not weather or water resistant. It's been designed for indoor use only. Of course, there's no one that will stop you from taking it outdoors on a nice day. You'll just have to make sure you're in range of your WiFi router.
You can pre-order a VAUX for $49.95 with free shipping due early next month (April 2017). Visit Ninety7Life for more info.