We use affiliate links. If you buy something through the links on this page, we may earn a commission at no cost to you. Learn more.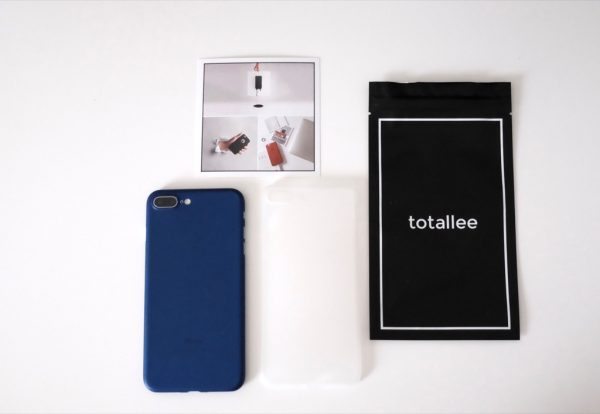 I have the iPhone 7 Plus, which is a big phone at 5.5 inches. I often look for the thinnest case possible to fit into my back pocket or small handbag. I still want protection, but without all the bulk. Totallee has released a super thin iPhone case called "the scarf". Let's take a look at how it fits the iPhone.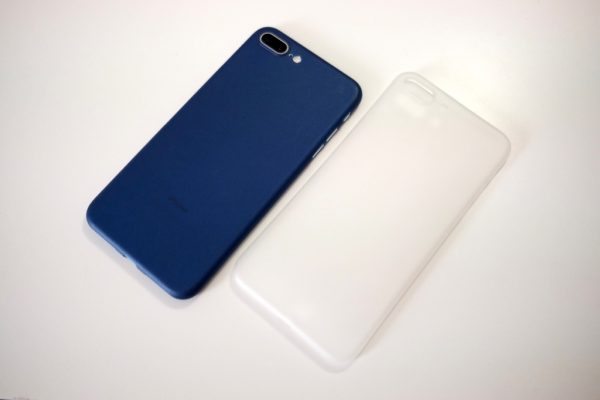 I was given the frosted white and navy blue colors.  I like the white since it matches my silver iPhone 7 Plus and recently have been sporting the navy blue to change it up. Both cases are slightly frosted/transparent.
The case is only 0.02″ thin and made of plastic. It covers the back of the iPhone completely, as well as the sides.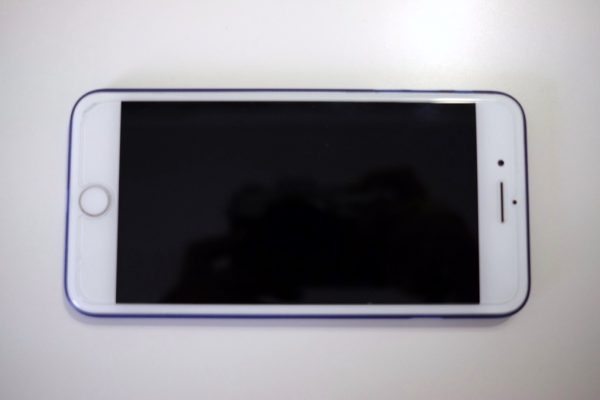 The front of the case also protects the edges but doesn't give a lot of padding.  I have dropped my phone plenty of times and to my surprise I haven't had any dings yet with the scarf case-even on the front of the phone!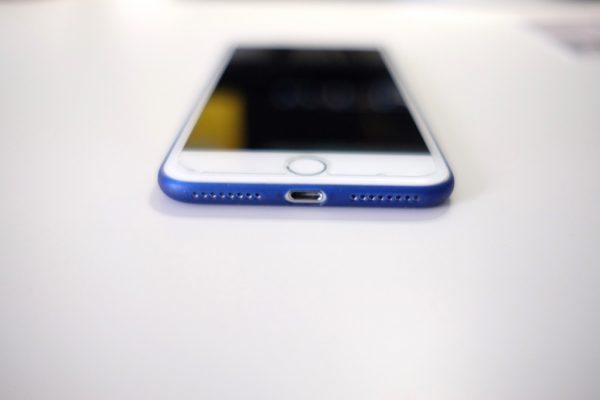 The speaker holes line up well and audio sounds normal. Some cases cover up the phone microphone and make them muffled, but with the scarf, there are no issues.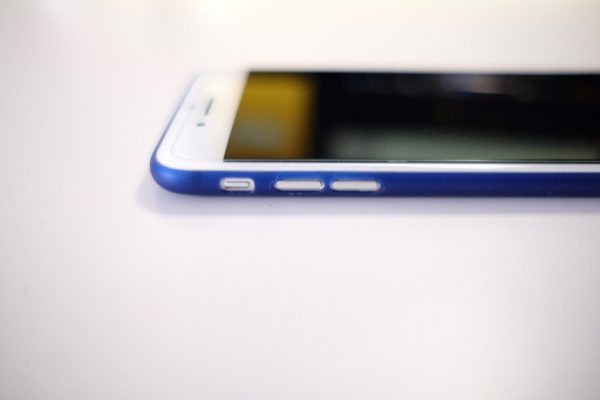 The power and volume buttons also lined up perfectly, and I was able to access them without any problems.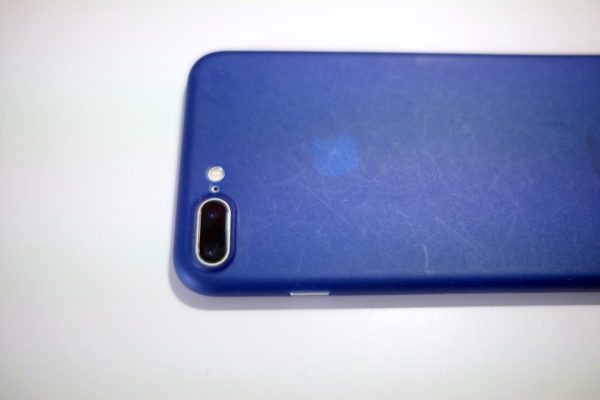 The camera is covered nicely, and the cutouts line up perfectly. The only thing I found a bit annoying is that the case scratches easily. I supposed that's better than my iPhone getting scratched however.
I really enjoy using Totallee's scarf case, as it gives me the grip I like and protection I need, without the bulk. Totallee includes a 2-year warranty for all purchases. For the price, it's an excellent choice for anyone who is just looking for some minimal protection. Just keep in mind that if you tend to drop your phone a lot, there isn't much thickness to the case. For me, it wasn't a problem.
Source: The sample for this review was provided by Totallee. Please visit their site for more info and Amazon to order.