We use affiliate links. If you buy something through the links on this page, we may earn a commission at no cost to you. Learn more.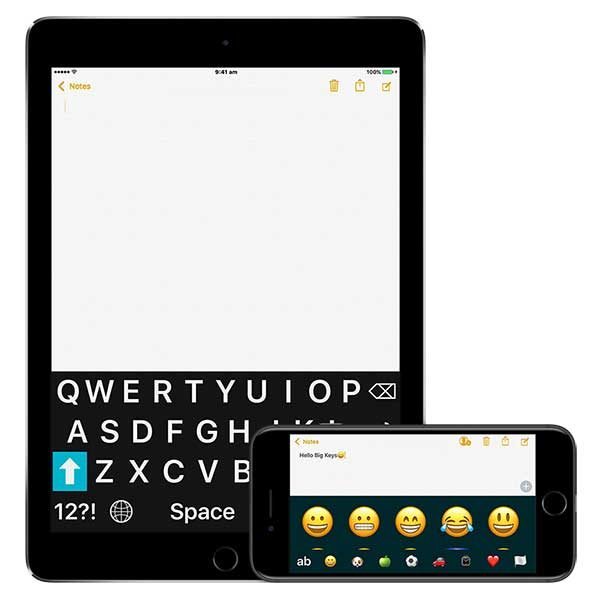 As I get older, I find that I often look over my glasses instead of through them because I'm at that glorious age when it's tough to see small things like text on my phone without taking off my glasses first. Even though I wear bifocals, it's sometimes really tough to see tiny things close up. It makes me wonder how people with real vision issues are able to enjoy using their smartphones and tablets without a lot of frustration.
One software developer, Hassan Hattab has taken matters into his own hands (eyes?) and created Big Keys, an iOS keyboard app that not only allows you to resize the characters for easier viewing, but the keyboard app also has emojis!
Accessibility is a big deal to the app founder, Hassan Hattab. He has a visual disability which contacts or glasses can't fix. For years Hassan wanted to be able to see his keyboard better (and those emojis too!). He created this app to help himself, and many users in using and seeing their keyboards on their iPad and on the iPhone.
Big Keys Features:
Adjust the font size and emojis size on the keyboard.
Numeric Keypad for faster data entry.
Track the last pressed key.
Use gestures for faster typing.
Free selection of color combination to make it easier to see and work with the keys.
Check out the video:
You can read more about Big Keys at http://www.youapps.co/BigKeys and buy it for $2.99 through iTunes.