The Gadgeteer is supported by readers like you! If you buy something through links on our site, we may earn an affiliate commission at no cost to you. Thank you! Learn more.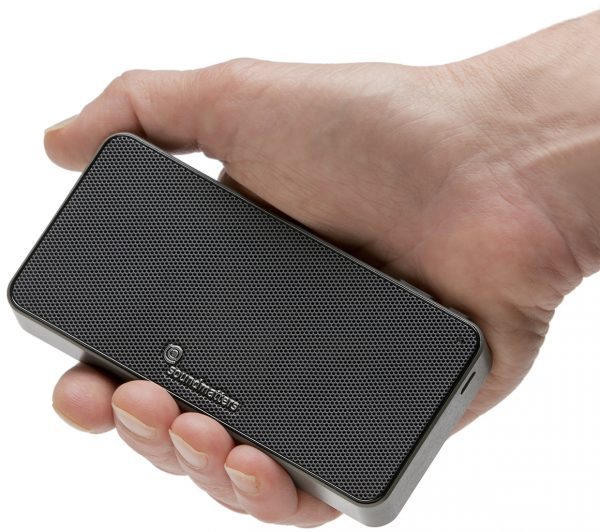 It could be argued that the Jawbone Jambox started the portable speaker craze. But did you know that the science and engineering behind Jambox's success came from Soundmatters—a small audio company begun by a NASA engineer? It's true. The late Dr. Godehard Guenther developed the Soundmatters FoxL speaker, the predecessor to so many speakers we take for granted today. Dr.  Guenther also introduced many other firsts to the audio market, including the world's first in-wall speaker; in-wall subwoofer; component loudspeaker for car hi–fi; multi–channel car amplifier; and the hi–fi television monitor. Today, Soundmatters' continued audio developments has resulted in the new Moment ultra-portable audiophile speaker.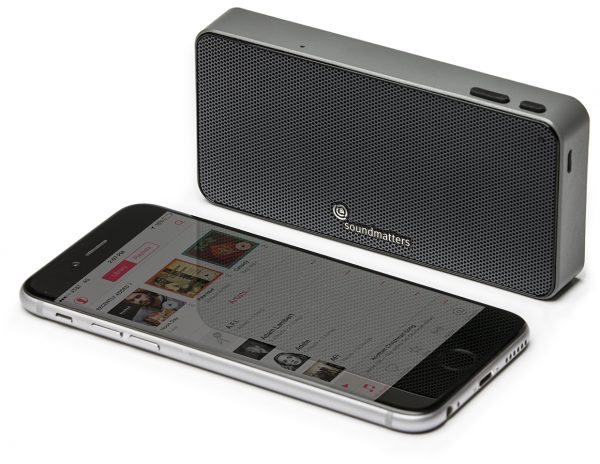 The Moment speaker was not created to fill a large room…nor impress anyone with sheer volume, but to fill you and your personal listening space with a natural and enveloping soundstage. This simply means that Soundmatters calibrated the audio performance of its patented speaker drivers and carbon-fiber body to optimize Moment for near-field listening (1 to 5 ft). The result provides listeners with wide-frequency sound, clear detailing and deep dynamics, all from a shockingly small, shirt pocket-sized music system.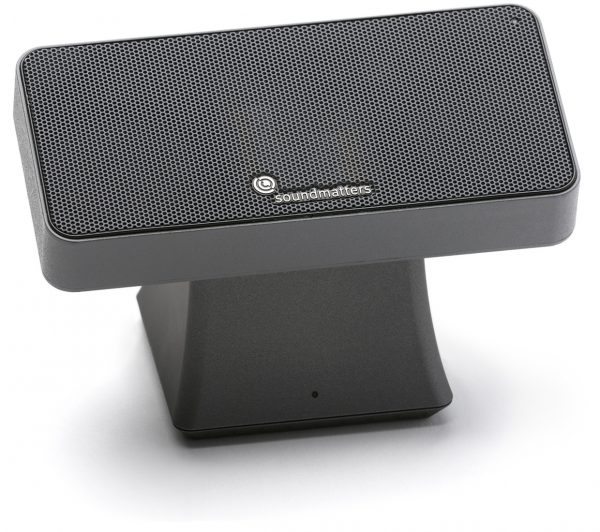 Not only that, but the Moment speaker features Energizer Wireless Charging technology. Moment's magnetic back allows placement on magnet-capable metal surfaces, such as kitchen fridges or metal workspace partitions. The strong magnetic back secures Moment to the optional charging cradle (included free during the holidays) for hassle-free wireless charging that takes only 90 minutes to fully charge. The stand angles Moment toward the listener, making it the perfect listening setup for a desktop, table, or workspace.
The Soundmatters Moment speaker will be available December 1, 2016 from Soundmatters for $169 with a free Energizer stand/wireless charger ($49 value) as part of the introductory/Holiday offer.