We use affiliate links. If you buy something through the links on this page, we may earn a commission at no cost to you. Learn more.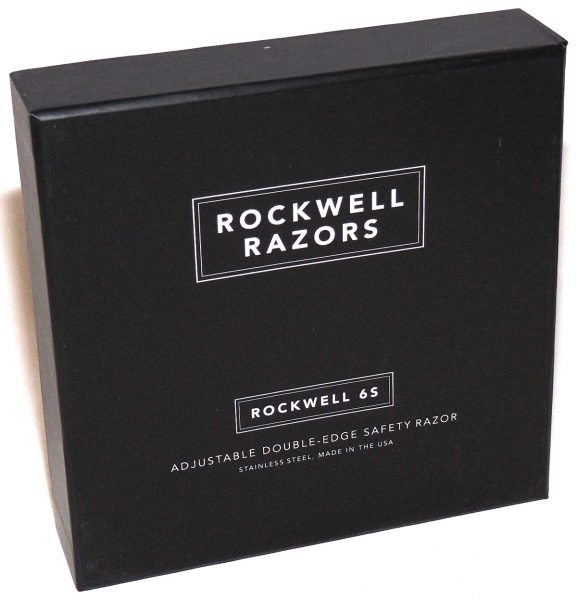 I have used many types of razors in my life. They include the free cr@ppy plastic disposable ones hotels give out, the latest and greatest electric razors, fancy double-edge safety razors, and everything in between. As I have gotten older, I make the time and spend the money to pamper myself while shaving. Long gone are my military days where I dry-shaved with a weeks old blade in all of 60 seconds. Today I wet-shave with a nice soap, brush, and sharp razor going for as close of a cut as I can get. So, I was more than interested/pleased when Julie asked if I would like to review the Rockwell stainless steel adjustable razor…the 6S.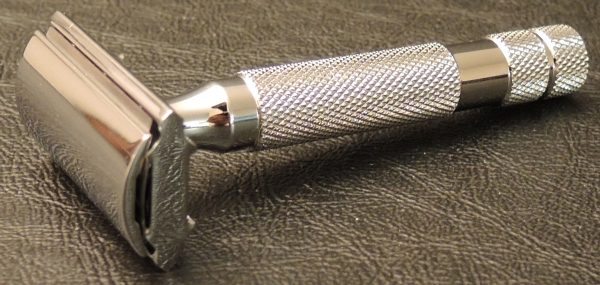 The Rockwell 6S is engineered to adjust the gap distance and blade angle of the razor to "perfectly suit your skin,  facial hair, and shaving soap – ensuring a close, smooth, and comfortable shave every time". The 6S is made of high grade stainless steel that gives the razor a look of elegance and durability that should last decades. The 6S oozes quality and the weight and solid feel ensures easy maneuvering and overall control.
In the Box:
Handle with knurled grip
3 reversible base plates providing sizes 1, 2, 3, 4, 5 and 6
Plate A: Sizes 1 and 3, Plate B: Sizes 2 and 4, Plate C: Sizes 5 and 6
Blade cap
5 Rockwell double-edge razor blades
All the Rockwell 6S components are stainless steel and made in the USA.

The engineered plates provide six levels of adjustability to ensure a close, smooth, and comfortable shave. The lower numbers are designed for men with more sensitive skin, finer facial hair, and thin shaving soaps. The higher numbers are best for men with hardier skin, coarser facial hair, and thicker shaving soaps.

Here you can see how the space between the blade and the razor increase with each plate number.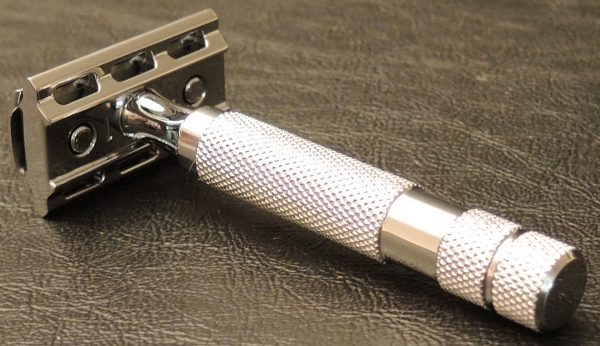 Along with having a great feel and weight, the Rockwell 6S's knurled handle adds excellent grippability and control when wet and soapy.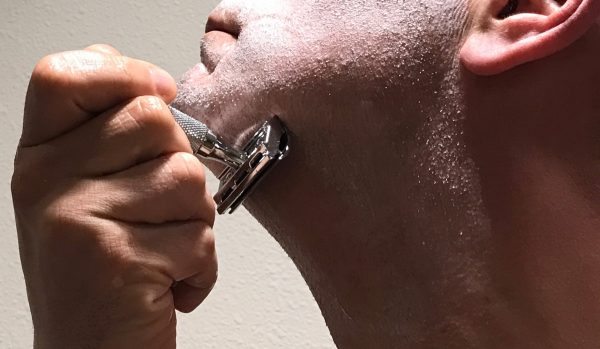 I have been using the Rockwell 6S for about a month now and tried 5 of the 6 adjustment settings. There is definitely a slight but noticeable difference as you increase plate number. I typically shave 3 to 4 times per week with my facial hair being anywhere from a day's growth to 3 or 4 days worth over a long weekend. I prefer plate 4 for a day or two worth of growth and 5 for Monday morning after a long slacker weekend.
I really like and enjoy using the Rockwell 6S stainless steel double-edge adjustable safety razor. It is very well made and engineered to provide excellent control and a close, comfortable shave. The Rockwell plate system enables you to truly tweak the experience. There is no doubt in my mind, that the Rockwell 6S would make a great holiday gift idea for anyone who enjoys a close clean shave.
Source:  The sample for this review was provided by Rockwell Razors. Please visit their site for more information and to order.

Product Information
Price:
$99
Manufacturer:
Rockwell Razors
Requirements:
Pros:

Excellent materials and build quality
Great weight and feel
Adjustable gap distance and blade angle of the razor
Knurled handle grip

Cons: