We use affiliate links. If you buy something through the links on this page, we may earn a commission at no cost to you. Learn more.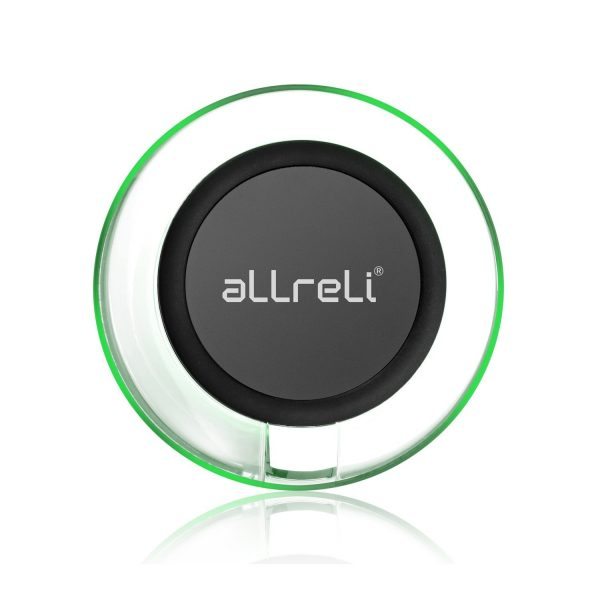 While each generation of smartphone squeaks a bit more life out of the battery than the last, many of us still find ourselves having to recharge our phones throughout the day.
There have been several times when my phone's battery was low and I would begin to charge it, only to discover I needed to use my phone for a moment, go back to charging it, and then need it again.
While it's not the world's biggest hassle, it can be a pain to plug and unplug your phone repeatedly. This is especially true if it's late at night or you're in a dark room and you can't see the charging port.
On multiple occasions, I've attempted to insert my charging cord in the dark and somehow, no matter how times I've rotated the plug, it won't go in. For the nerdier among us, this problem is known as "Schrödinger's USB".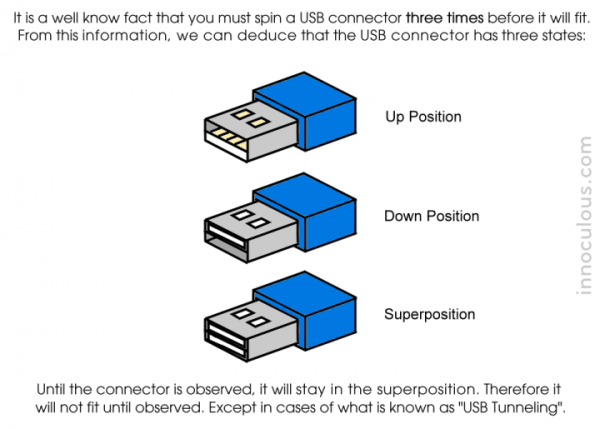 Fortunately, many newer phones are compatible with wireless charging pads that allow you to charge the phone by lying them on the pad.
I recently reviewed one such pad from aLLreLi.
In the box
Wireless charging pad
USB cord
Instructions
Specifications
Input: DC5V,2A (Normal) DC9V,1.8A (Fast)
Output: DC5V,1A (Normal) DC9V,1.5A (Fast)
Charging Distance: ≤8mm
Charging Effciency: ≥72%
Frequency: 110-250KHz
Size: 3.937 inch diameter, .41 inches tall
Design
The charging pad's design is relatively simple.
It is a clear plastic circle measuring just under 4 inches in diameter and a half inch high.
The top of the pad has aLLreLi's name printed on a non-slip pad, while the bottom has some technical information.
There is a micro USB port on the side of the pad that you insert the included charging cord into.
Performance
A wireless charging pad is a very simple device to use.
Obviously, you have to have a phone that is capable of being charged wirelessly. Assuming you have a capable device, all you need to do is plug the pad into a power supply and place your phone on the pad.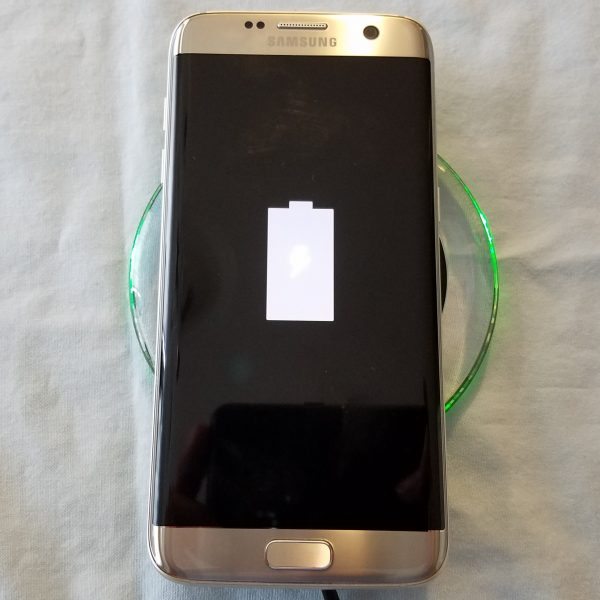 If the pad is actively charging a phone, it illuminates one of two colors: green for normal charging, white for fast wireless charging.
As you can see above, my Galaxy S7 Edge was charging at normal speeds despite being fast wireless charge capable.
After reading the instructions again, I realized I missed a very important step:
For the wireless fast charging feature to work a QC 2.0/3.0 Adaptive Fast Charger is needed. Be sure to use the QC 2.0/3.0 adapter as the power source.
I had the pad plugged into a standard USB port.
I then plugged the pad into the adapter that came with the S7 Edge and it immediately began fast wireless charging.
One thing to remember, fast wireless charging isn't the same thing as Quick Charge.
The S7 Edge is also Quick Charge 2.0 capable, meaning it can receive a Quick Charge of 5, 9, or 12 volts at up to 3 amps. Meanwhile, the fast wireless charging provides 9v at 1.5 amps.
To compare the two, I decided to charge my phone for twenty mintues using the wireless charging pad and a Quick Charge 2.0 device.
The charging pad brought my phone's battery from 10% to 21%, while my Quick Charge charger brought my phone from 9% to 23%.
It may not seem like a big difference, but I wasn't using my phone while using the charging pad; on the other hand, I was using my phone as a mobile hotspot when using the Quick Charge charger.
Conclusion
Despite the fact the wireless charging pad isn't as fast as Quick Charge, I would still recommend purchasing one. The fact is, you cannot beat the convenience of not having to insert a cord into your phone.
As I said in the intro, there have been so many times when I found myself trying to plug my phone in while it's dark or repeatedly having to plug and unplug a phone because I was using it.
If you keep a charging pad on your nightstand or on your office desk, you can charge your phone, but quickly grab it, use it, and replace it without a hassle.
At $18.59, you're getting a pretty good deal on a fast wireless charger; certain brands are as much as $59.99.
If you have a compatible device, I would definitely recommend purchasing the aLLreLi fast wireless charging pad.
Source: The sample for this review was provided by aLLreLi. Please visit their site for more information and Amazon to order.