The Gadgeteer is supported by readers like you! If you buy something through links on our site, we may earn an affiliate commission at no cost to you. Thank you! Learn more.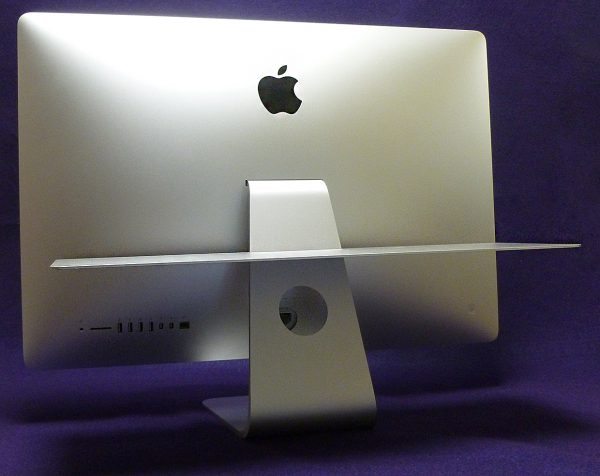 I may review (mostly) audio products, but I'm also an unrepentant Apple junkie and am always interested in accessories for my various Apple products. Which brings me to iMac shelving. Yeah, I know—a shelf for an iMac? It's not as farfetched as you might think. As part of a Kickstarter campaign, I recently received the Float Shelf from PRISM Designs to try out. Granted, a shelf was never in my thoughts as something I would want to add to my iMac, but now that I have one, the Float Shelf is a pretty nifty addition.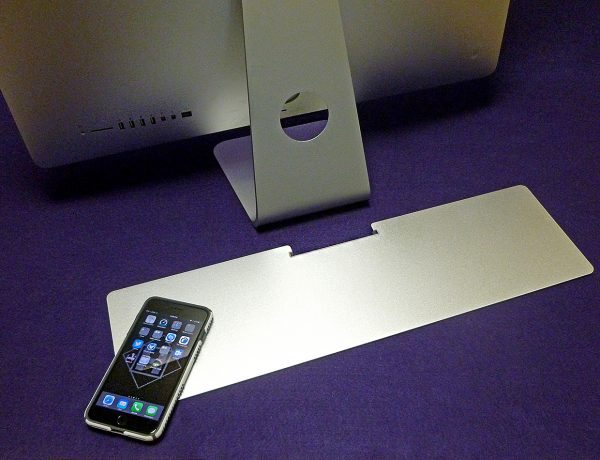 PRISM Designs says that the Float Shelf is "machined from a solid billet (block) of aircraft-grade anodized aluminum and can readily support ten pounds of computer accessories or personal items to help organize a workspace." I have no idea what "aircraft-grade" means but I can say that the shelf feels well made and is an identical match to the iMac in both style and feel. It looks like Apple made it. PRISM Designs also states that the tapered shelf can support up to 10 lbs. Wrong. It can support much more—although I wouldn't recommend it. I placed the (soon to be reviewed) 16.8 lb. Monster Blaster speaker on the shelf and it held. However, it was on the verge of making the iMac teeter backwards. That tells me that the advertised 10 lb. limit is well within any safe specs.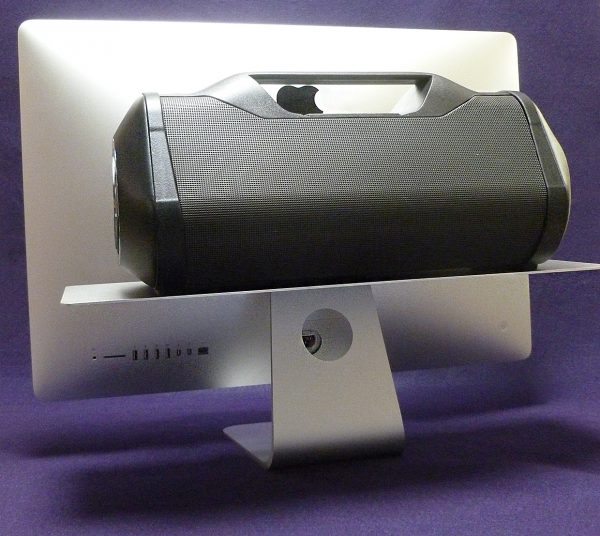 The Float Shelf sits at the rear of the iMac using the iMac L-shaped stand as a brace. The mounting slot in the shelf makes positioning a no-brainer. There is a polymer insert that shields against scratching the iMac stand's metal surface. Since the mounting slot is at an angle, it's important to have the printed logo face down for a proper fit. It's a bit difficult to level the shelf without using a bubble level bar or some similar device. I found myself tapping each end to visually prevent it from leaning a tiny bit left or right. I finally said the heck with this and downloaded a leveler app on my iPhone and had the shelf perfectly level in seconds. I'm ADHD that way.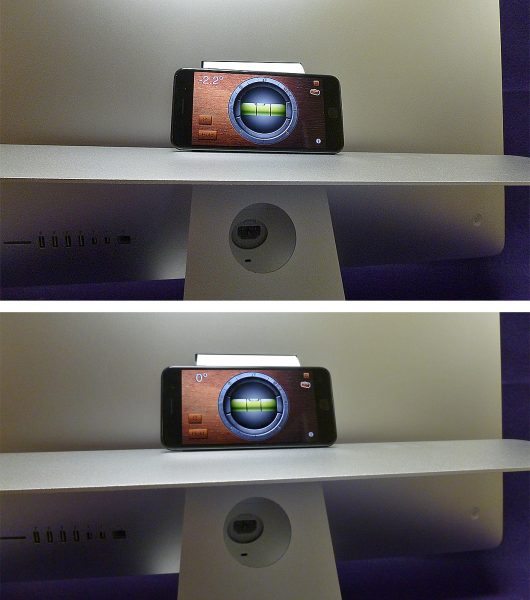 There are many uses for the Float Shelf, although it's much more fun if the back of the iMac is in view. If the iMac faces a wall, you can forget it's even there. However, it's still a great place to store hard drives or other things that take up valuable desk space. It's just a shame that no one will see it.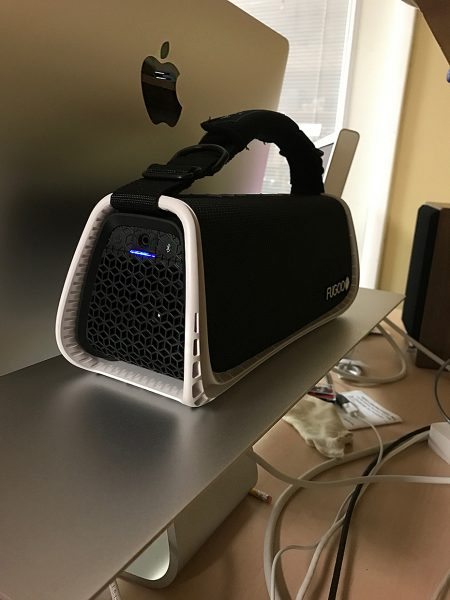 Note: One great use for the Float Shelf is to place a medium-sized Bluetooth speaker centered on the shelf which will not only provide much better audio than the iMac's own speakers, but also be out of the way. While sitting on the shelf, the Bluetooth speaker's audio will wrap around the iMac, making it difficult to tell exactly where the speaker is. This little trick gives music an added sense of space. Try it—it really works!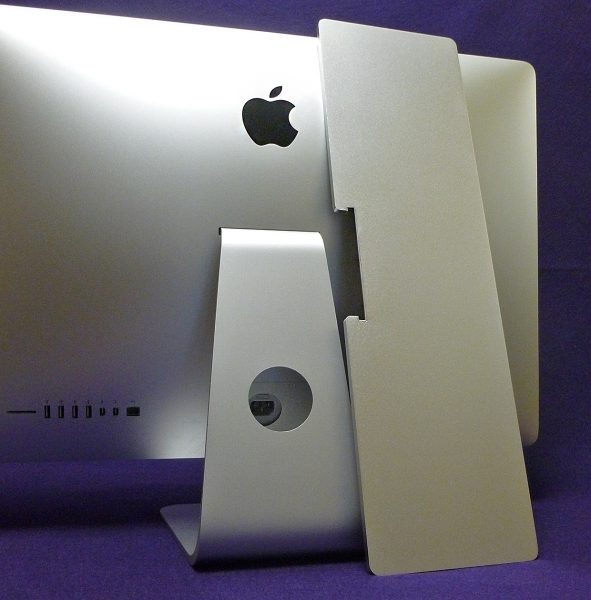 The PRISM Designs Float Shelfs are specifically designed to fit the current 21.5″ and 27″ iMacs. Other versions will fit older generation iMacs, Apple Thunderbolt and Cinema displays.
If you're tight on desk space or just want to add a cool look to a generic iMac, the Float Shelf will take care of that with style.
The Float Shelf Kickstarter project began on 10/11/16.
Source: The sample for this review was provided by PRISM Designs. Please visit their site for more info and Kickstarter to pre-order.
Product Information
Price:
$75
Manufacturer:
PRISM Designs
Retailer:
Kickstarter
Pros:

Looks and feels like Apple made it
Solid
Supports more than the advertised weight
Easy to set up
Lightweight

Cons:

Too much weight may tilt the iMac backwards—stay within the 10 lb. limit