We use affiliate links. If you buy something through the links on this page, we may earn a commission at no cost to you. Learn more.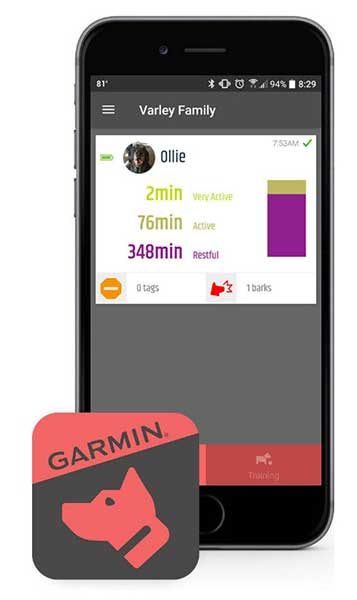 When you think of Garmin, pet activity trackers are probably not the first product that comes to mind. The Delta Smart is an on-collar training, obedience and activity tracker device that has been designed especially for dogs of all sizes and coat lengths. The device works with the iOS and Android Garmin Canine app to track when your pet is active, for how long and at what intensity level. The device and app also help you modify bad behaviors like excessive barking.
With the Garmin Canine mobile app, you can use your smartphone as a remote handheld trainer. Reinforce the behaviors you want from your dog — and discourage the ones you don't. Simply press a key on your phone's display, and your dog will receive a vibration, tone alert or corrective stimulation from the electronic collar. The signal gets your dog's attention and allows you to safely and effectively provide a deterrent to unwanted or annoying behaviors.
The Garmin Delta Smart Dog Training System is priced at $149.99 – $179.99 USD and will be available soon from Garmin and retail sites like Amazon.