We use affiliate links. If you buy something through the links on this page, we may earn a commission at no cost to you. Learn more.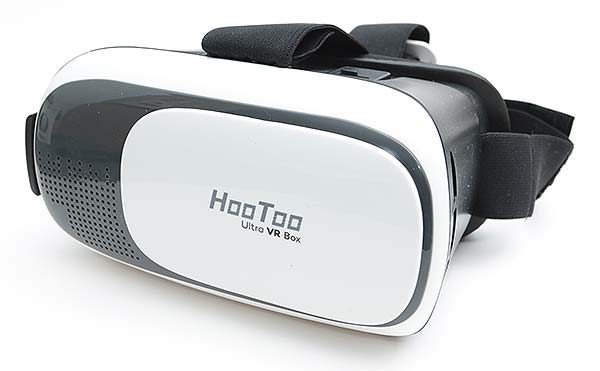 Are you ready to buy a VR headset but don't want to spend a lot of money just to see what all the fuss is about? The HooToo VR headset is a sub $20 headset that is comfortable, easy to use and even worked with my Nexus 6P phablet. Let's take a look.
What is it?
The HooToo VR headset is an inexpensive VR headset that holds your Android or iOS smartphone in front of your eyes to let you experience 3D, virtual reality games and apps.
What's in the box?
HooToo VR headset
Cleaning cloth
User manual
Design and features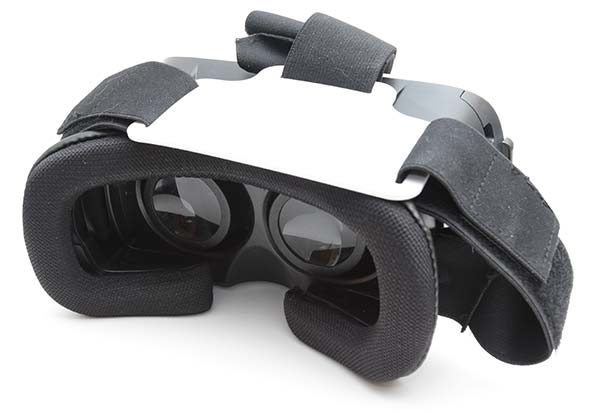 The HooToo VR headset is made of plastic with a padded cushion that presses against your face and Velcro adjustable straps to hold it in place on your head.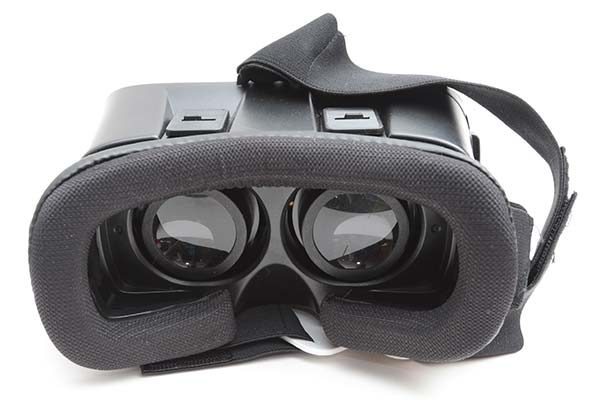 Inside the headset are two lenses that can be adjusted to your pupil width and in and out for focal distance.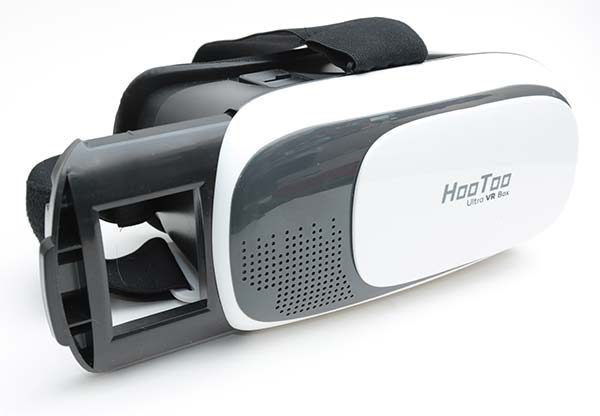 This VR headset does not have any other buttons, switches or ports. It doesn't require batteries to run and doesn't use your phone's battery either. It's just a viewer.
The phone holder / cradle slides into one side of the headset.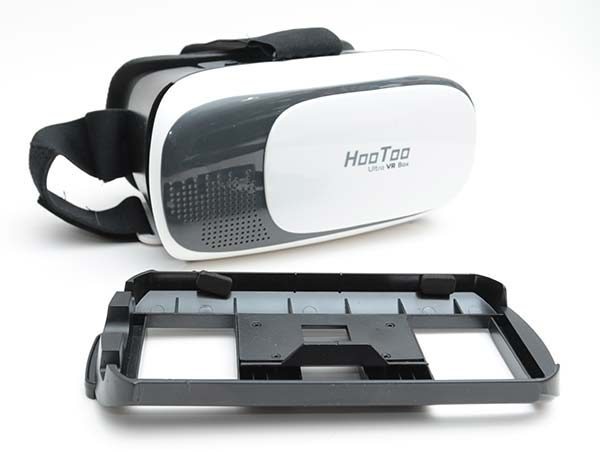 The HooToo VR headset phone holder is designed to hold smartphones between 4.85″-6.25″ width, 2.3″-3.8″ length and 0.29″-0.37″ thickness. The info on the HooToo VR headset Amazon sales page says that this headset is not compatible with the LG G4 and Nexus 6P. I tested it with my Nexus 6P in a thin case and although it was a snug fit, it worked just fine.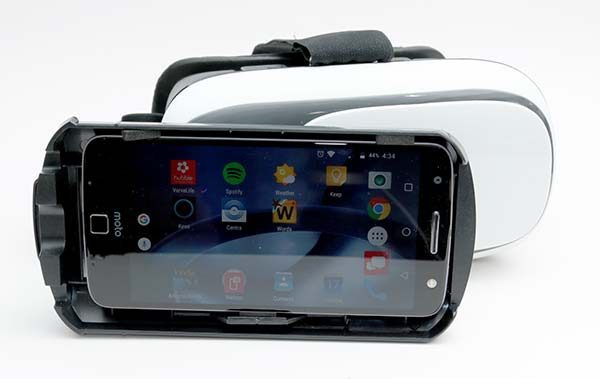 The cradle has a spring loaded holder with padding on the edges that protect the sides of the phone. Shown above is the Moto Z Droid in the HooToo VR headset phone holder.
Using the HooToo VR headset is just a matter of installing some VR apps on your device, putting the device in the holder and sliding it into the slot on the side of the headset.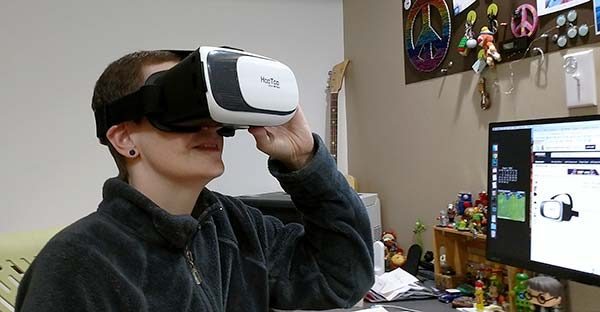 Then you put the headset on your head and enjoy the virtual reality experience.
I honestly didn't expect too much from this headset because it's an inexpensive entry level VR headset, but I was actually impressed with how comfortable it was and that it would fit over my glasses. The headsets that I've tried before did not allow me to wear my glasses and as such, I could never really see the screen clearly because my eyes are so bad. I didn't have this problem with the HooToo and found the experience to be much more fun than I've had in the past.
The only thing missing that would make the VR experience better would be a remote controller. Having to remove the headset and slide out the phone in order to choose settings or launch other apps is inconvenient. But it's hard to blame the HooToo VR headset for this problem since a lot of headsets do not include a controller. Especially ones as inexpensive as this one. You can buy controllers separately through Amazon like this one from YORKING.
Final thoughts
The HooT00 VR headset is the best inexpensive VR headset that I've reviewed so far. It fits even large sized phones like the Nexus 6P and also fits over glasses (of course this depends on the size and width of your frames). The headset is simple to use and is only $20. If you've been wanting to experience VR and haven't wanted to spend much to try it, this is a headset to consider. Get a controller too though…
Source: The sample for this review was provided by HooToo. Please visit their site for more info and Amazon to order.

Product Information
Price:
$19.99
Manufacturer:
HooToo
Retailer:
Amazon
Requirements:

Smartphones between 4.85"-6.25" width, 2.3"-3.8" length and 0.29"-0.37" thickness

Pros:

Large phone cradle even worked with my Nexus 6P
Comfortable
Fits around glasses
Adjustments for focal distance and pupil width

Cons:

Didn't come with any instructions or links to software
Doesn't com with a remote controller