We use affiliate links. If you buy something through the links on this page, we may earn a commission at no cost to you. Learn more.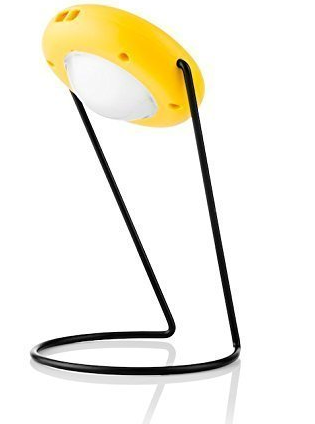 The Sun King Pico Portable Solar Lantern is a pretty slick looking little light that can be used for a lot of different activities.  When my kids were younger they used to fall asleep reading and I always  worried about the lamp getting too hot, or it being left on all night. This is a great option, and one that is good for the planet and the electricity bill. I have been wanting to get something to have handy during hurricane season that I won't have to make sure I have batteries for and I think I just found it!
Get 70+ hours of solar lantern light off one full charge with low, normal, or turbo lighting modes to get just the right amount of light.
Built-in solar panel and detachable stand make stashing it just about anywhere simple and easy.
At 150 grams this rugged, compact design is perfect for camping, backpacking, emergency survival kits, or anyone on the go.
It's resistant to water and a rough and tumble lifestyle and is backed with a 2-year warranty.
The price is right at only $19.99 and it's available on the Amazon Launchpad as a Prime member item!