We use affiliate links. If you buy something through the links on this page, we may earn a commission at no cost to you. Learn more.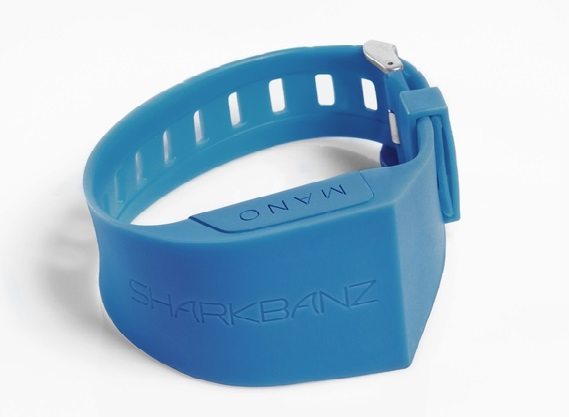 Summer's here and the weather is perfect for going to the beach and taking a dip in the ocean. But ever since the 1975 movie "Jaws", the level of awareness for shark attacks has been heightened. While rare, shark attacks do happen and can be deadly. Recent data shows that shark attacks are on the rise. In 2015 there were 98 shark attacks resulting in 6 fatalities. So the question is can anything be done to prevent shark attacks other than staying out of the ocean? Enter Sharkbanz,  a wearable bracelet similar to a Fitbit. Sharkbanz emits a magnetic field that they claim will repel almost all breeds of sharks with a range of 3 to 6 feet.  It's not battery powered either, so no worries about charging. You just slip it on your wrist and you have the peace of mind to swim in a shark free environment.
Click through to watch an impressive video detailing the effectiveness of this device. Be forewarned that while this device allegedly will prevent attacks from most shark breeds, it may not prevent attacks from the Great White Shark. Sharkbanz claims the shelf life for this $65 device will last about 3 years. For more info visit sharkbanz.com and Amazon to order.