We use affiliate links. If you buy something through the links on this page, we may earn a commission at no cost to you. Learn more.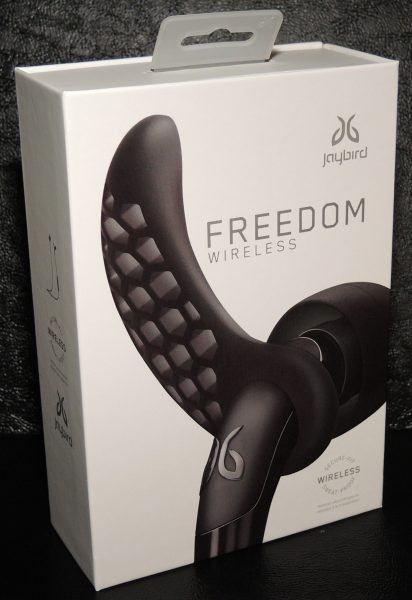 I've had the opportunity to review JayBird's BlueBud X and X2 sport-centric wireless earbuds, both engineered to survive a rainy run or extra sweaty workout. Their minimalistic design, comfortable/secure fit, and solid sound made for an excellent workout companion. Jaybird has taken minimalism to a whole new level with their new Freedom wireless earbuds. They have slimmed down the size of the Freedom earbuds to a surprising level, supposedly making them more comfortable without sacrificing sound quality or secure fit. Let's see how they fair…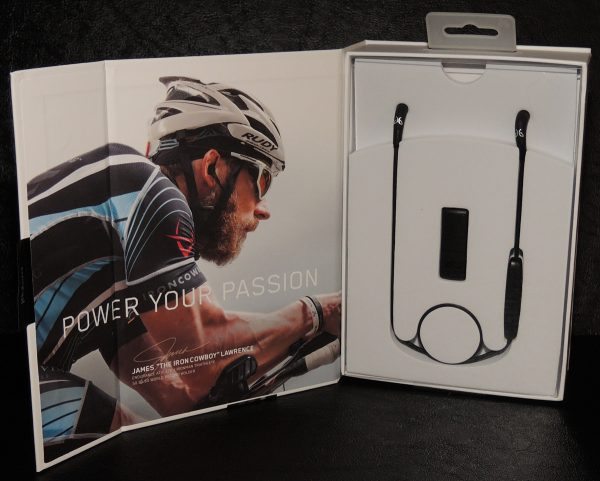 While they got the job done, the X2s were a little big, sticking out of your head about half an inch, making them a bit dorky looking and uncomfortable to wear with headgear. JayBird addresses this bulk issue with the Freedom's impressively compact, new design that enables the earbuds to sit flush in your ear for a comfortable, secure fit even while wearing a helmet or hat.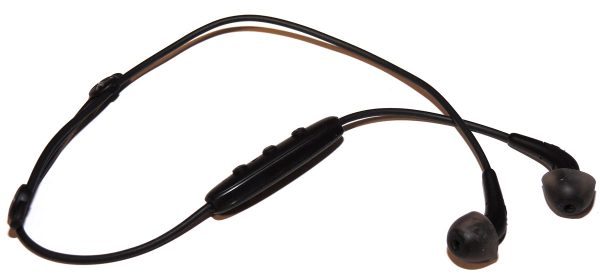 Like its predecessors, the Freedom earbuds are JayBird's top-of-the-line Bluetooth enabled wireless, sports, in-ear, noise-isolation headphones. Their flagship earbuds are engineered to pair with up to 8 devices and survive the most diligent, epic workouts.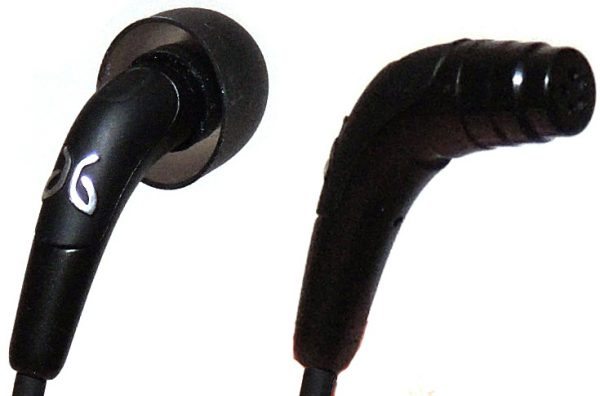 To achieve this new design, JayBird has completely re-engineered the Freedom, moving the battery from the earbud body to the in-line remote.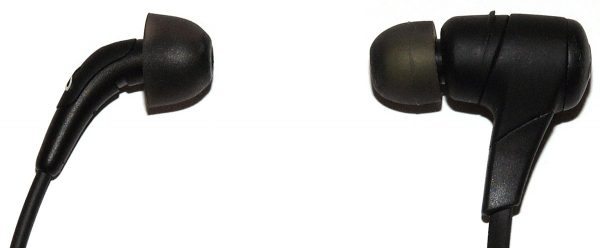 Here you can see the size difference between the Freedom and the X2. I would guess that the Freedom earbuds are less than half the volume and weight of the X2. Where the X2's was encased entirely in plastic, the Freedom mixes metal and plastic for a more quality look and feel.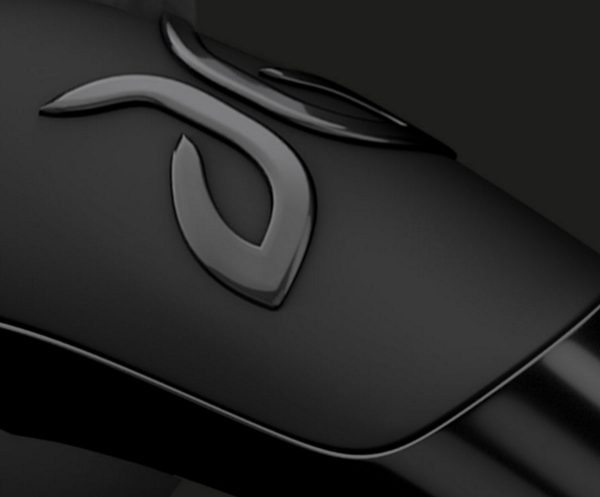 From the JayBird website:
In-ear sport Bluetooth buds have traditionally used all plastic materials, as metal inhibits signal performance. Our innovation in engineering and miniaturization has allowed us to re-invent the manufacturing process, using high-quality injection molded metal parts creating stunning fashionable accents with a premium iconic feel — without affecting signal performance.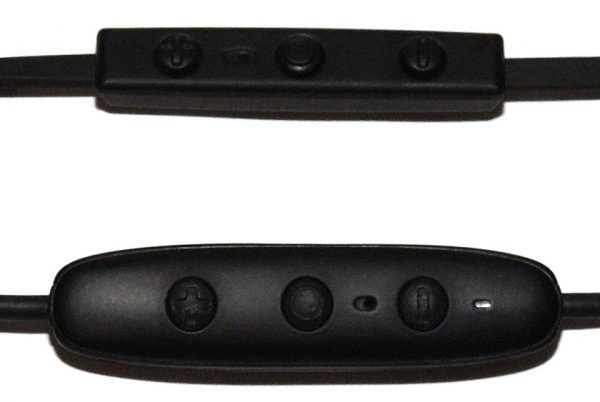 Reducing the earbuds size and weight does come with a minor cost, to make room for the battery and charging tech, the Freedom's remote is several times larger than the X2's in-line remote.
Specifications:
Audio
Type: In-Ear Style
Noise-isolation: Passive
Impedance: 16 Ohm
Speaker sensitivity: 96 +-3dB At 1KHz
Output 5mW nominal, 10mW max
Total Harmonic Distortion <3% (1KHz, 1mW)
Audio Format: 16-bit Stereo
Codec: AAC, SBC, Modified SBC
Response Bandwidth 20Hz – 20kHz
Driver Size: 6 mm
Bluetooth
Bluetooth Version: 4.1, Multi-point
Frequency Band: 2.4 GHz
Profiles: Handsfree , Headset , A2DP , AVCRP , SPP
Pairing
Number of Paired Devices: 8
Pairing passkey: 0000
Integrated Microphone
Type: MEMS, Omni directional, ultra low power
Sensitivity: -38dB +-3dB (Test conditions: 1KHz, 0dB = 1V/Pa)
Operation
Operating: 32F – 113F (0C – 45C )
Storage: 14F – 122F (-10C – 50C)
Weight & Dimensions
Width: 0.92″ (23.4 mm)
Height: 0.88″ (22.4 mm)
Depth: 0.24″ (6.2 mm)
Weight: 0.49 oz (13.8 g)
Cord Length: 14.17″ (360 mm)
Battery
Play Time: 8 Hrs* (4 hrs plus an additional 4 hrs with included charging clip)
Standby Time: 110 Hrs*
Charging Time: 2.5 Hrs
Quick Charge: 20 min = 1 hour Play Time Plus 1 hour of playtime via the charging clip
Charging: Charging Clip with USB connector and internal battery, Charger clip and USB cable included
AC power: DC 5V 500mA
Type: 60 mAh Lithium Polymer in the device
Battery Voltage: 3.7V
Energy Voltage in Watt hours: 0.23Wh
Lithium Content: 0.019g
Charge Clip Battery
Charging: USB cable included
AC power: DC 5V 500mA
Type: 125mAh Lithium-polymer in the Charger Clip
Battery Voltage: 3.7V
Energy Voltage in Watt hours: 0.41Wh
Lithium Content: 0.033g
Button Controls
AVRCP Music Controls (Play/pause, next, back)
Call Controls (answer, end, reject call, etc)
General (Volume, pair, power)
Warranty
IN THE BOX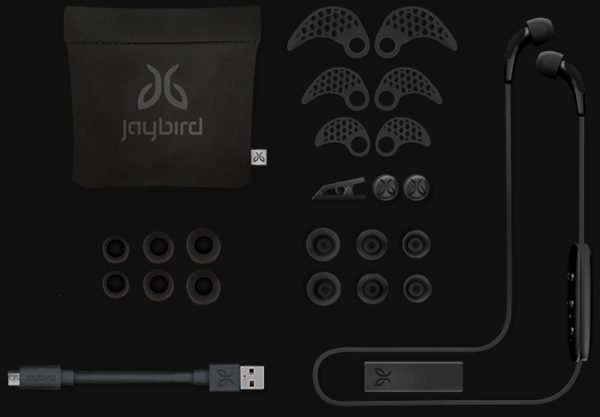 Freedom Wireless Buds
Charging Clip
Comply Foam Ear Tips: S/M/L
Silicone Ear Tips: S/M/L
Secure-Fit Ear Fins: S/M/L
Cord Management Clips
Cord Shirt Clip
USB 2.0 Charging Cable
Carry Case
Pairing and Setup:
Like any modern Bluetooth device, the Freedom earbuds pair with your smartdevice quickly and easily. In a few seconds, you are able to connect the wireless headset to your phone, tablet, computer and/or smartwatch. You are greeted by a (very perky) female voice every time you power up and connect the Jaybird Freedom earbuds. She lets you know that the earbuds are powered on, what your battery level is, and when they connect/disconnect.

Instead of a microUSB port built directly into the earbuds themselves, the inline remote control has 5 small metal contacts built into its underside for charging.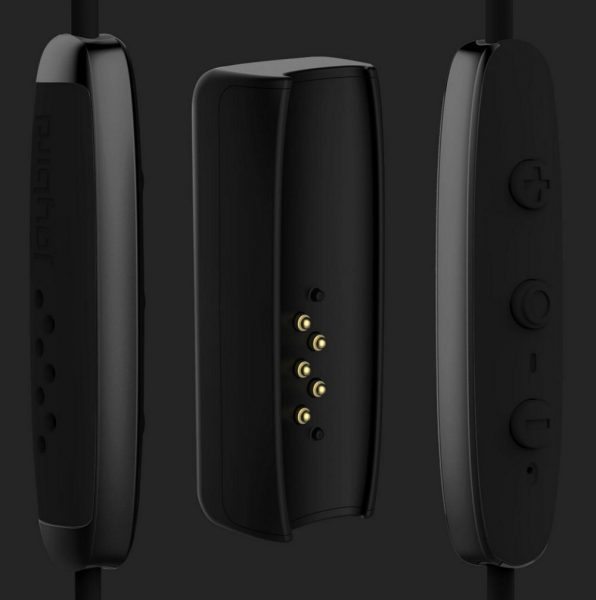 They enable the Freedom to recharge via a relatively small microUSB cradle that the remote securely snaps into. The cradle also has an internal battery that doubles the headset's playtime. The battery life on the earbuds themselves is really only about 3 to 4 hours, but you can use them while connected to the charging to cradle to get up to 8 hours.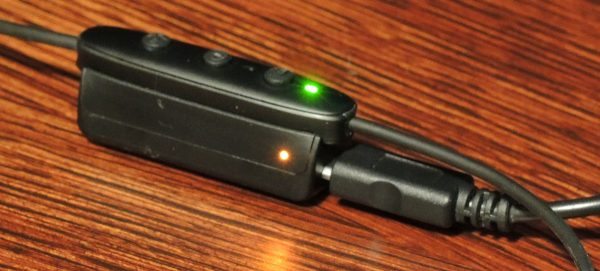 However, that makes the big remote even more massive. What I do if I need more than 4 hours of play time in any given day, is connect the cradle to the remote while in its carrying case so that they are good to go anytime I need them.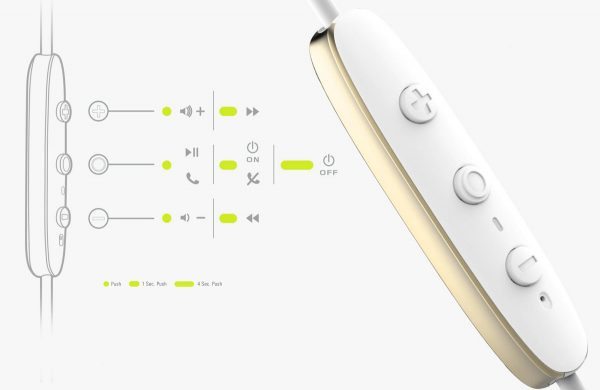 The Freedom's inline remote control has a built-in microphone that provides clear sound quality for calls. The call quality is very understandable on both sides of the conversation as you would expect. Controlling calls and music playback via the remote control is easy and intuitive.
Fit and function: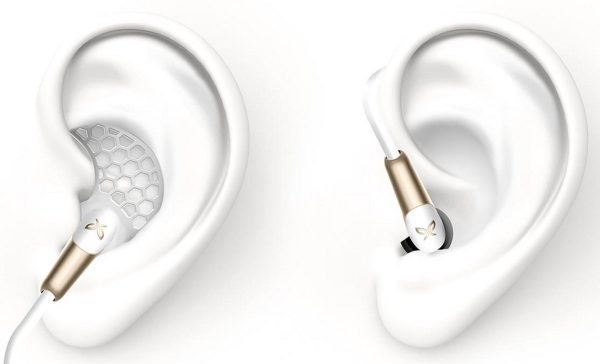 JayBird recommends you wear their wireless earbuds either over the top and back of your ear or straight down with the ear fin attachment. The "wing" attachments securely keep your earbuds in place during sports-related activities. The ear fins set into the top, back & lower surface areas of the ear. This design provides just the right amount of pressure to lock them in place and provide a secure fit so they will not fall out during workouts. The over the top of the ear method also stays securely in place due to the angle and weight of earbud and cable.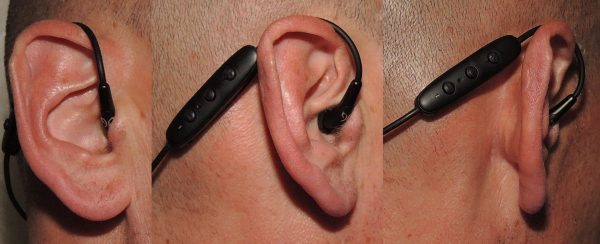 I find the fit of the Freedom earbud to be the most comfortable and secure wireless earphones I have ever used. I typically have issues with in-ear buds staying in my ear canal when sweating and moving around while working out. But the over the ear positioning of the Freedom sits very comfortably and securely in my ears.

Like past wireless earbuds, JayBird includes 2 cord management clips that enable you to shorten the Freedom's cord so it sits against the back/base of your skull instead of bouncing around.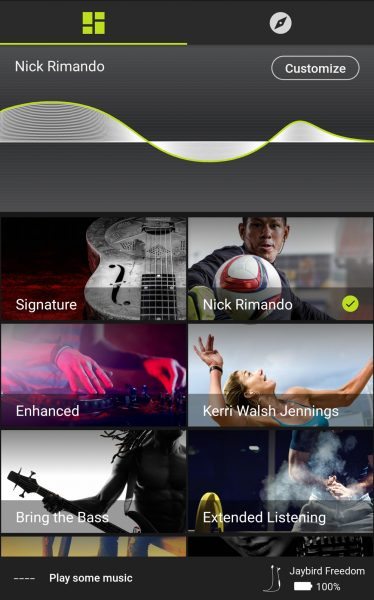 Sound quality:
Overall, the Freedom's sound quality is very good, more than adequate to workout with. Initially they sounded a bit flat in the high and low ranges but the JayBird MySound app enables you to set the Freedom's sound profile as you like. The app comes with preset equalizer settings or you can create one of your own. The Freedom earbuds keep the last music profile you set until you modify it again through the app.
Warranty and survive-ability:
Like all its predecessors, the Freedom wireless SPORTS earbuds are engineered and meant to be used while running, biking, lifting, yoga, etc. That said, I have killed every pair of JayBird earbuds I have ever used with my sweat. Their deaths have not been due to neglect or abuse but good old fashioned epic icky workouts. They do not survive many runs before they started going south on me. These failures did not happen after a 100 sweat soaked efforts nor even dozens but sadly around 10 as I recall. JayBird use to include a one year warranty with a lifetime clause against sweat with the X2s and BlueBud X earbuds. Sadly the Freedom earbuds come with just a standard one year warranty and no mention of any sweat specific additional coverage. I reached out to JayBird and they confirmed they no longer back their premium "sweat-proof" earbuds with lifetime sweat coverage. Guess they were having to replace too many earbuds…shame really.

The JayBird Freedom wireless sports earbuds are available in: Carbon, Gold, Ocean, and Blaze.
Bottom line:
I really like the JayBird Freedom wireless sports earbuds. So much so, I have decided to not use them when I know my workout is going to be extra sweaty because I do not want to kill them. I have been using the Freedom earbuds for a month and like them much more than the X2's. The Freedom's fit and sound quality are excellent. The multitude of earbud tip sizes, material types and ear fins combine for a comfortable, solid fit. Their app adjustable sound profile and call quality are very good, making for a great listening experience while working out or motoring down the road with the top down.
Source: The sample for this review was provided by JayBird. Please visit their site for more info and Amazon to order.