We use affiliate links. If you buy something through the links on this page, we may earn a commission at no cost to you. Learn more.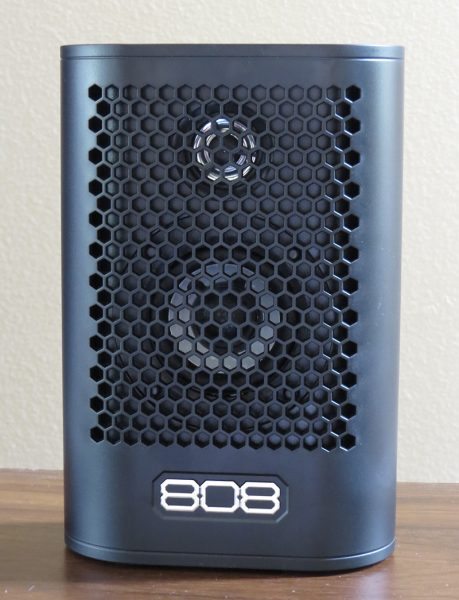 A few years ago, I entered a drawing to win a pair of 808 Audio headphones. Since then, I've yet to replace them as my go-to cans, simply because their audio, and more specifically, their bass, was so great. When 808 offered one of their Bluetooth speakers to review, I was eager to see if their HEX TL Bluetooth speaker was just as good. Let's see if it lived up to my expectations.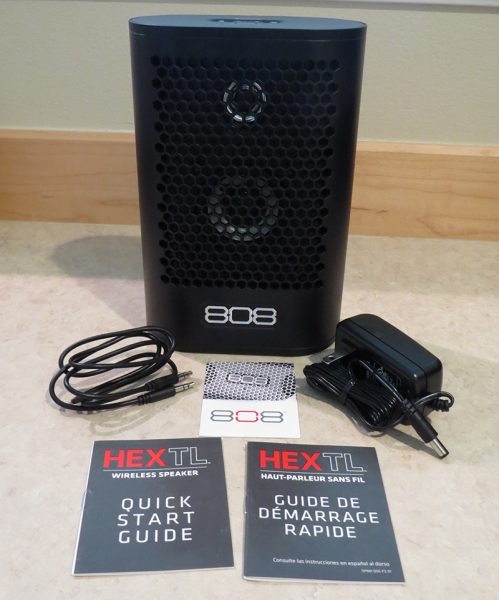 Inside of the box you'll find the HEX TL speaker, charging cable, quick start guide (in multiple languages!), a little thank you, and an auxiliary cord. I was so happy they included the auxiliary cord, as my previous one had been fraying due to being thrown in a backpack while attached to the speaker. This one seems much nicer than my previous, so I have high hopes that it holds up to being thrown in my backpack for tennis practice.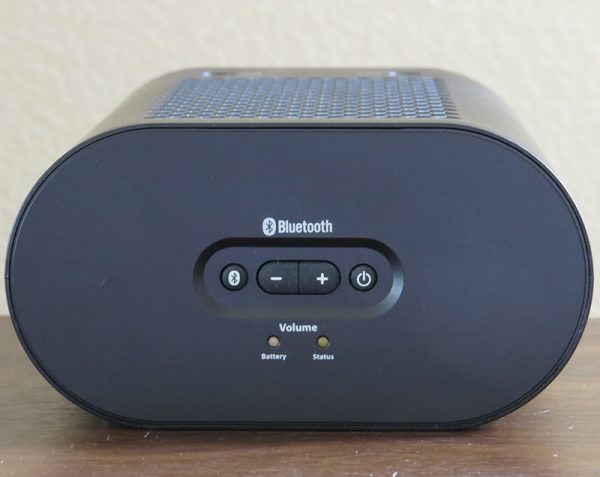 When you power on the speaker, it makes a little musical sound to let you know it is on. When you hold down the power button to turn it off, it makes a different musical sound. I had comments from the household that they liked that it was a musical sound rather than a beep. The quick start guide was nice, but this speaker was so easy to pair and use that when I turned it on, it instantly started pairing, and was noticed by my phone right away. In less than 30 seconds I went from powering on the speaker to ready to play my music.
This is a simple speaker, which I have no problem with. Sometimes, simple is better. For buttons on the top, we have the Bluetooth pairing button, volume controls, and power. The small indicator light will blink when pairing and go solid when paired. I really liked how simple and easy to use this speaker was.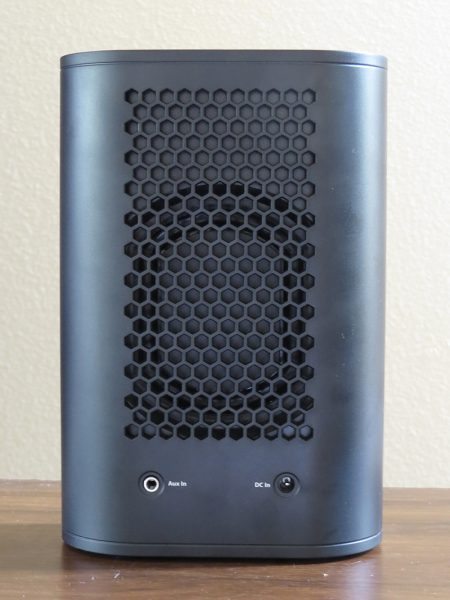 On the back, you have the aux in port, and the power port. You just have to plug in the aux cord and you are good to go. When I used my previous Bluetooth speaker for tennis, this was important to have, since my girls could easily plug in their phones to have their own music, or it could be used on a laptop when we were showing technique videos. Bluetooth may be great, but I think it will be a while before the aux port becomes obsolete. That's my own opinion though. Either way, I am very glad it's included.
The HEX TL boasts a 10-hour battery life, and as I've only needed to charge the speaker once, I can only attest that the battery life is as described. I have turned it on and off, left it on (though it turns off on its own after a while), and had the volume plenty high, and this thing keeps on going. I am very pleased with the battery life.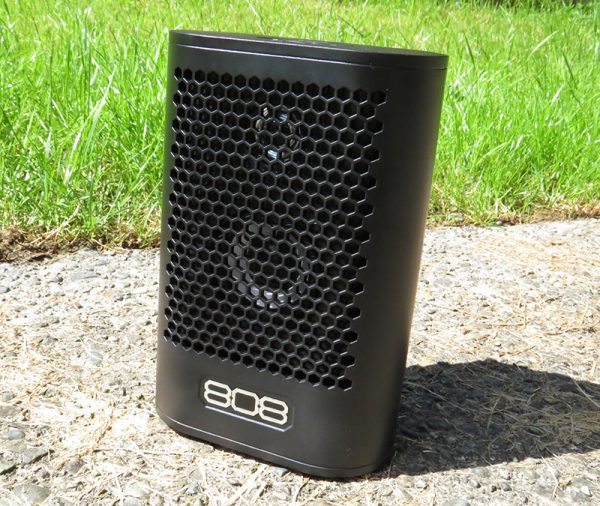 Let's get to the nitty gritty; sound quality. The HEX TL has two speakers, one of them being a bass resonator, which provides really good bass. This speaker taught me what bit rate quality truly meant. At first, I was going to give just an average review on this speaker, due to playing what I found out was lower quality music, until I played a few songs that were a higher quality. The difference was noticeable on this speaker, though I never noticed it when playing in my car. Comparing it to two other speakers I've reviewed, this meets or exceeds the sound quality of both, with a price tag of $20 less. The bass is exceptional for the size of the speaker, the highs are really good, and the mids are about average. On my lower quality songs, everything simply sounded average.
Really, the only drawback I could think of to this speaker was the size. At 8 inches high and 5 1/2 inches wide, it's not made for tossing into an EDC and taking it with you around the town. However, the size is just fine for portability around the house. I went from using it in the shower room, to taking it outdoors, to my husband using it in the garage while lifting weights. He doesn't get into my review items much, but he has taken and used this a few times because he likes it so well.
If you are interested in a decently priced, good sounding Bluetooth speaker to tote around the house, perhaps give the 808 Audio HEX TL speaker a try.
Source: The sample for this review was provided by 808 Audio. Please visit their site for more information and Amazon to price check / order.