We use affiliate links. If you buy something through the links on this page, we may earn a commission at no cost to you. Learn more.

My wife dragged the Gadgeteer Kid and I up to Vancouver BC for an extended weekend / mini vacation to see some of the sights. I was aware of T-Mobile's Mobile without Borders plan but had never tried it or even knew if it was part of our family's unlimited everything plan. For some of you this might be old news but for those of you not in the know, T-Mobile's Mobile without Borders plan enables you to travel thru Canada and Mexico with zero roaming fees, allowing you to use whatever plan you happen to have throughout most of North America.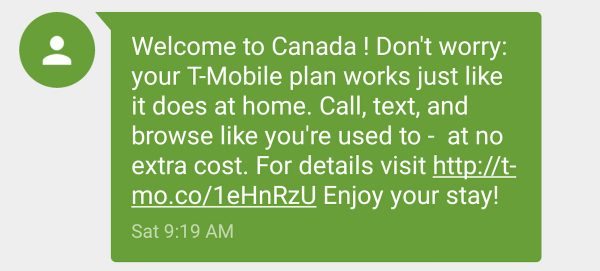 Just to confirm, I called Tmo several days before leaving and they said we had Mobile without Borders as part of our plan. T-Mobile even went so far as to text each of us as we crossed the border letting us know we were good to go.

I have to say T-Mobile's Mobile without Border plan lives up to the hype without a doubt. Our phones showed Bell as the network carrier and that we were roaming. But other than that there was no difference in our smartphones.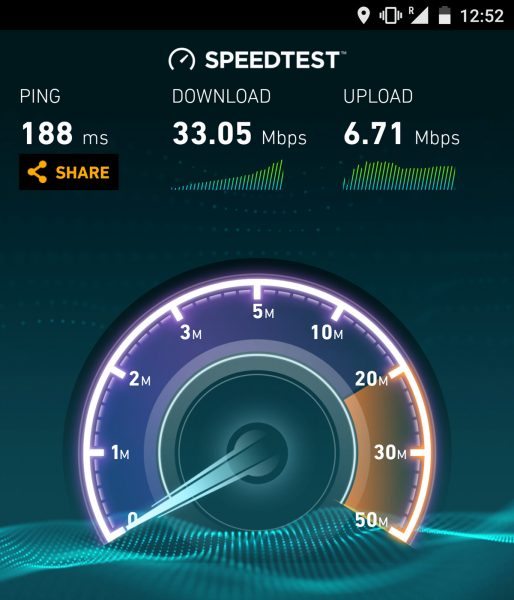 Overall we had great coverage throughout our travels across BC. We were able to receive calls, texts, emails, etc plus use our unlimited data, 14gb of hotspot tethering and most importantly navigation. From Seattle to Vancouver and all the way up to Whistler we had excellent coverage of more than solid 4G LTE service. The speed test you see above was taken in the middle of nowhere halfway between Vancouver and Whistler. Not downtown Seattle throughput but respectable nonetheless.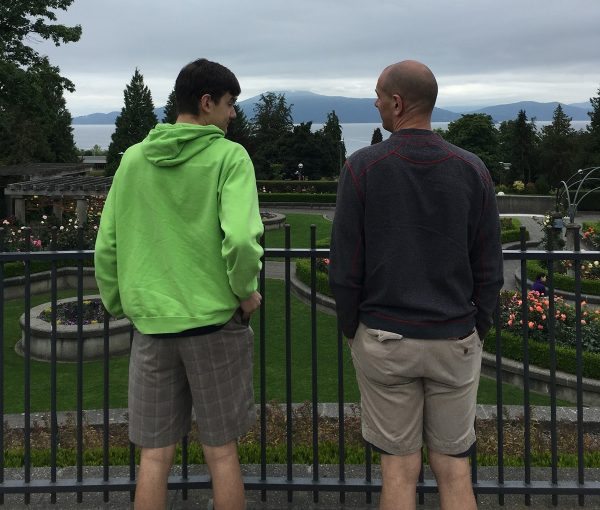 My day job still freaks when folks take their work-provided Verizon devices across the border due to Big Red's high roaming fees. In this day and age, I do not see how the other carriers get away with it. I love the fact John Legere and T-Mobile continue to press the envelope. They have even gone so far as to give those T-Mobile customers traveling in Europe this summer unlimited data throughout their journey. Technology is definitely making the world a smaller, more connected place…shame the other carriers aren't giving their customers the same cost savings perks.
Product Information
| | |
| --- | --- |
| Price: | |
| Manufacturer: | T-Mobile |