We use affiliate links. If you buy something through the links on this page, we may earn a commission at no cost to you. Learn more.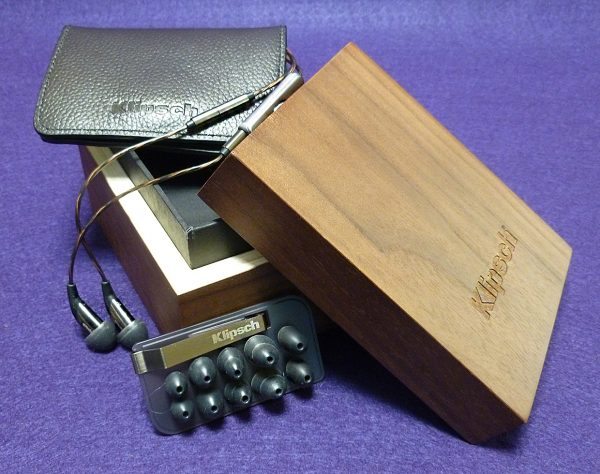 For 7 years, I've owned—and still use—the Klipsch X10i in-ear headphone (earphone). It quickly became one of my all-time favorite earphones for a couple of important reasons. The X10i sounds fantastic and they are the most comfortable pair of earphones I have ever used, period. They're even more comfortable than my custom in-ear monitors that sell for more than a thousand bucks. Trust me, that is a big deal. Klipsch's combination of an earphone that weighs practically nothing with their patented oval-shaped ear tip results in a truly remarkable earphone that can be worn all day, every day. If I didn't test and review headphone after headphone, I would still use the Klipsch X10i earphones all the time. Which brings me to the new—and improved—Klipsch flagship; the X20i reference in-ear headphone.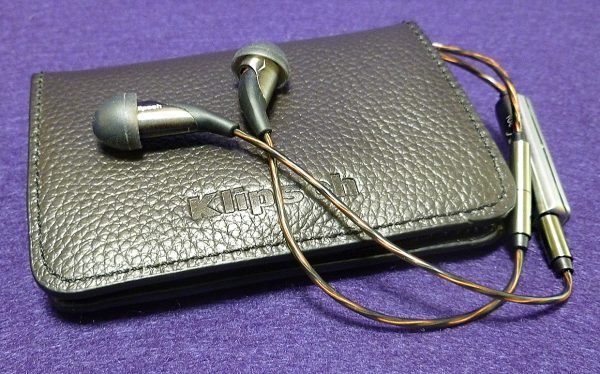 As much as I like the X10i earphone (the i stands for an in-line mic for iPhones), it wasn't without its faults—or single fault, actually—durability. The X10i's thin cord tended to separate at the stress point where the cord meets the earphone housing. My X10i earphone is still in pristine condition only because I'm careful, but not everyone is as anal-retentive as me. I'm happy to report that the X20i's cord is much tougher and that the stress points are reinforced better than the X10i.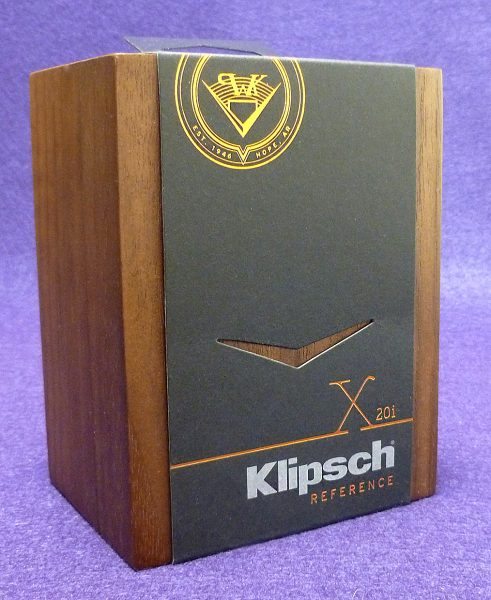 Klipsch has gone all-out with the X20i. Let's start with the packaging. The X20i earphones come in a wooden box with a tight-fitting magnetic lid. It's a box fit for holding jewelry. Then there's those patented ear tips—six pairs of them. More on those later. There's a wire-holding clip that looks just like a retro tie-clip from my youth. Lastly, included is a leather earphone pouch with a magnetic closure. This pouch can double as a wallet. it has enough room to easily store the X20i earphone with an extra slot for money and/or credit cards.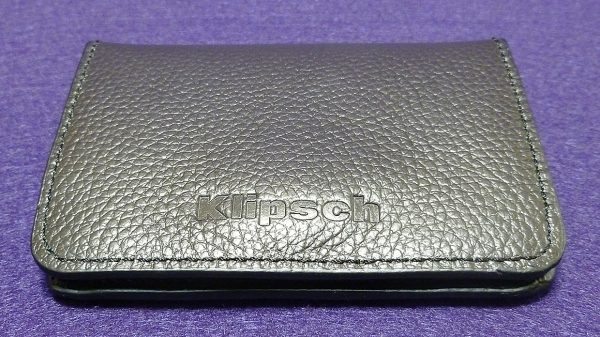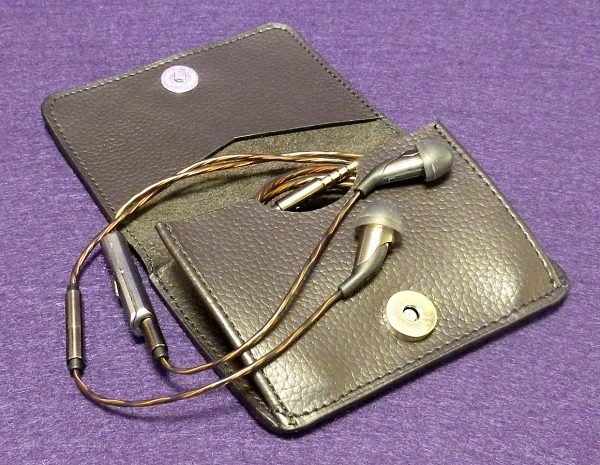 The earphone itself is a thing of beauty. They are visually stunning. Injection molded stainless steel and rubberized plastic are a perfect match, although I do miss the more copper colored in-your-face approach of the X10i earphones. Note that as with the X10i, the X20i's main cable sticks out of your ear in an almost perpendicular direction. The X20i's are not made for sleeping while wearing.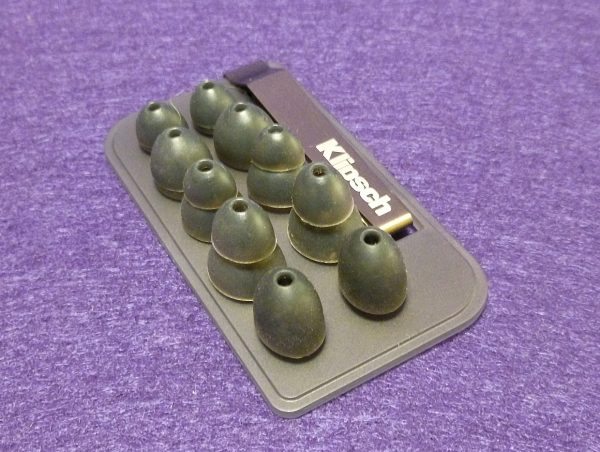 Klipsch supplies six different types of ear tips from small to large plus what I assume is an extra-large since it's bigger than all the others. However, even this tip did not give me the seal required for accurate and impactful bass. If your ear canals are more open than average, then you may need to have a backup plan for another kind of tip. The Comply TX-100 tips are an excellent alternative tip to consider. It's a shame that an expensive earphone such as the X20i can't provide a tip to fit every human. I had to go to my grab bag of tips to find a larger tip that would fit and what a difference it made! While not as comfortable as the Klipsch tips, the seal was perfect. Note that chances are, one of the supplied tips will fit your ears correctly. I'm only bringing this up because it's something I had to deal with.
Also included is a three-button remote/mic that works just like any other three-button remote/mic. It's a nice touch, although I don't use the mic function for phone calls. I'm weird that way.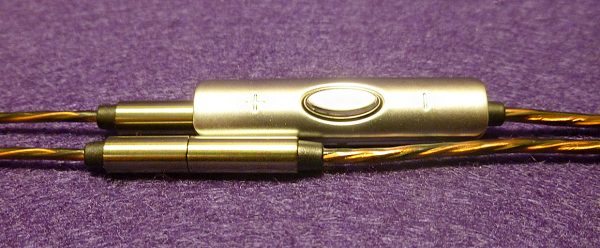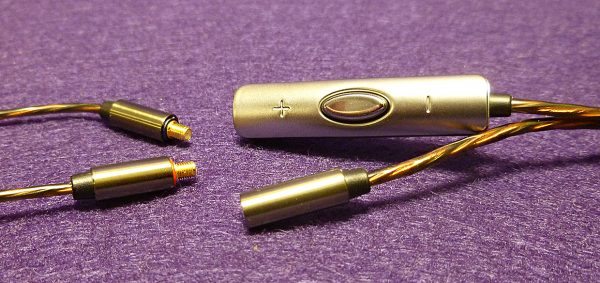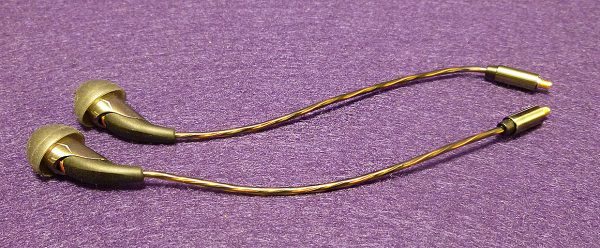 One of the X20i's improvements over the X10i is that the cables are removable—sort of. What I mean is that yes, they are replaceable, but the cables don't disconnect at the earphone housing like most others. There's about 4″ of attached cable, then there's a metal connection that screws/ and unscrews. This placement further down the cable has a distinct advantage of keeping the earphone itself as small as possible. Adding a connector at the housing would substantially increase its size. Note: Even though the connections are tight when screwed down, be aware that they should be checked regularly to help prevent losing any separated part of the X20i.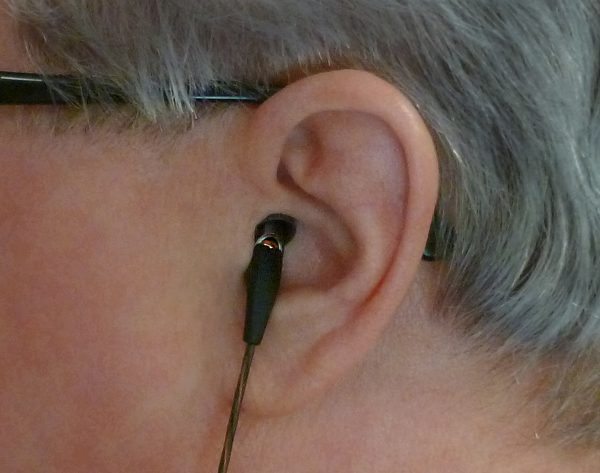 Sometimes more expensive earphones or headphones need additional amplification to work properly in order to get decent, distortion-free volume. Not the X20i. Despite the fact that the X20i earphones are at the top end of their class, they are surprisingly easy to drive, simply meaning that just about any digital audio player (iPod, smartphone, iPad or other brand of DAP) will work well with them. I used a variety of sources: iMac (with external digital audio converter), iPhone and the Fiio X3 digital audio player. The Fiio gave the best results because it's a dedicated high resolution player, but the improvements were marginal over my iPhone or iMac.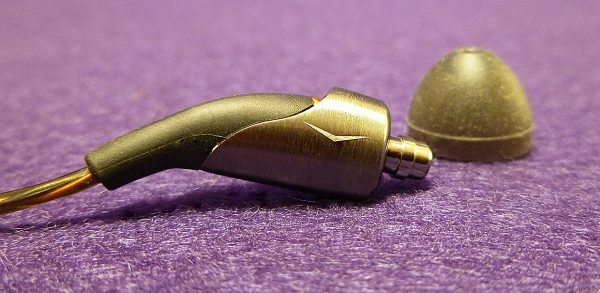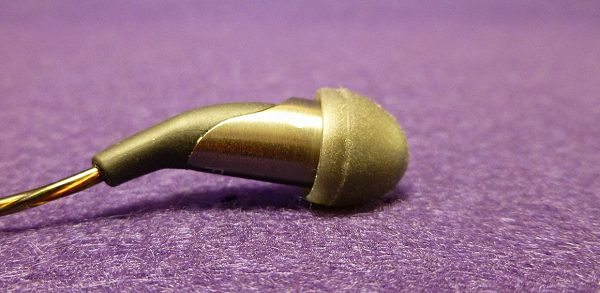 The X20i contains two speakers per ear: an audiophile quality balanced armature woofer speaker joined with what Klipsch calls a high frequency super tweeter. This is important because single armatures usually—but not always—lean more into an accurate, but bass shy direction. Marrying the super tweeter (high frequency) to a woofer (low frequency or bass), results in a more balanced sound signature. Be warned: If you are a basshead, look elsewhere. The X20i earphone will disappoint you. However, if you appreciate a more accurate presentation that can reproduce music as it was intended to be heard, then the X20i is definitely worth considering.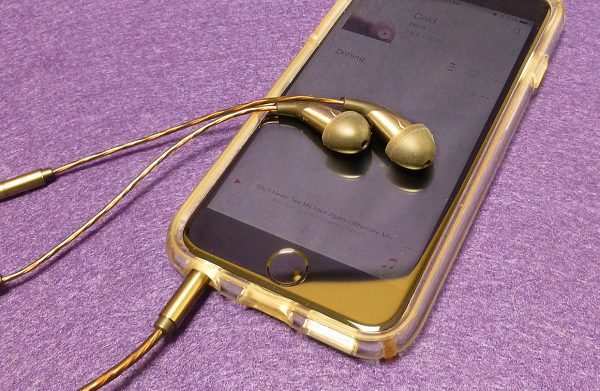 Klipsch states that the "super tweeter creates a truly transparent sound. With high-frequency performance created to take advantage of superb lossless recordings, this headphone delivers hi-hats and cymbals with lifelike realism." Translation: The X20i will make cymbals shimmer without added harshness.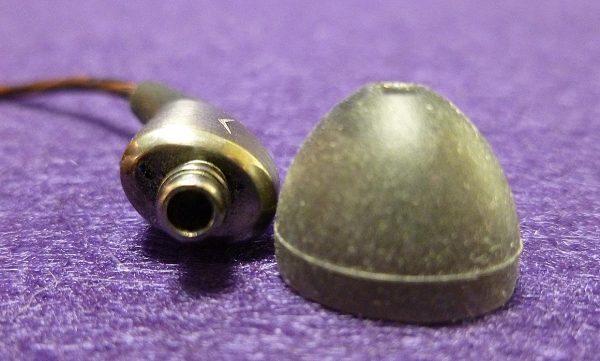 Since one of the speakers is a woofer, I used my new bass-tester song, "Silent Shout" by The Knife. With a proper seal from using correctly sized tips, the bass goes low and does not distort no matter the volume. Brian Eno's "And Then So Clear" is another bass monster. This song also exhibited no distortion at high volume. Note that while the bass held up, it was not at the detriment of the middle or high frequencies. Each of these songs has a lot going on and the X20i earphones displayed it all with excellent audio quality. There was no favoring one frequency over another—the way it should be.
"The Bogus Man" by Roxy Music is a delight if you like weird art-rock (I do). This quirky 11 minute song just takes a riff and drives it right into the ground. It's the kind of song that can cause many to run away screaming because it just won't stop. If you're wearing the X20i earphones, you can appreciate the punch the song delivers from drummer Paul Thompson throughout the song right up to the conclusion with singer Brian Ferry whispering "Don't Ask Why." The X20i captures the detailed nuances hidden among the song's many layers, courtesy of Brian Eno.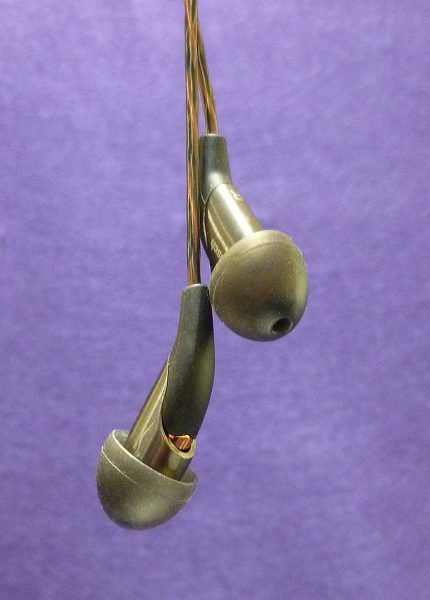 Klipsch has some serious competition within the X20i's price range. If they want to stand out from the crowd, they have to have that "wow" factor. If you think it might be the classy packaging, sturdy construction or even their beauty and comfortable fit, you'd be wrong. It's the sound that will blow you away. Let's face it, The X20i earphones are expensive—as in way expensive. At $550 (currently on sale for $440), they will never be an impulsive buy. Heck, it's hard to justify that price even when holding them, since they are small, light and so inconsequential looking. However, if you have the budget and are looking for an excellent earphone that can stand up to the most demanding music and you can appreciate musical nuances and detail, do not overlook the Klipsch X20i in-ear headphones. They're that good.
Source: The sample for this review was provided by Klipsch. Please visit their site for more information and Amazon to order.