We use affiliate links. If you buy something through the links on this page, we may earn a commission at no cost to you. Learn more.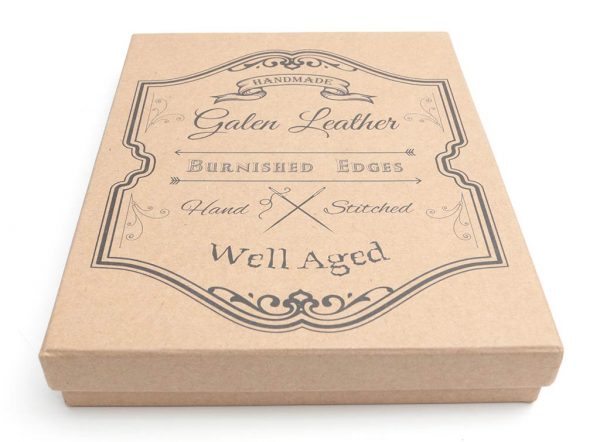 Galen Leather is a company located in Istanbul Turkey (Est. 2012) that makes handcrafted leather iPad covers, laptop sleeves, wallets, bags, notebook covers and more. They sent me one of their large Moleskine notebook covers to review and it was love at first sight. Let me show you why.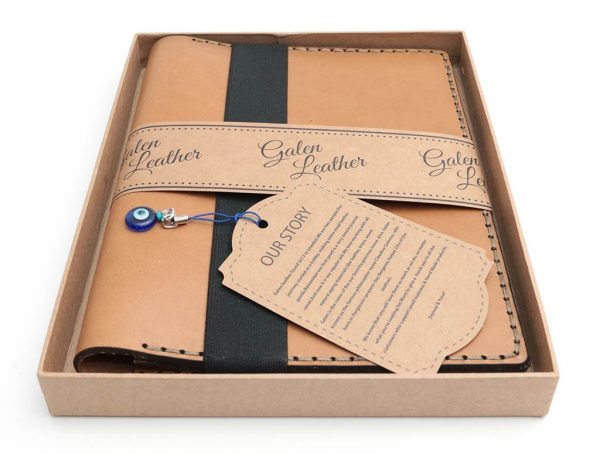 What is it?
The Galen Leather large Moleskine notebook cover (6.7 x 9.1 inches (17 x 23 cm)) is a handmade, hand stitched cover made of 2-4mm vegetable tanned bridle leather.
Galen Leather offers their notebook covers in a good selection of colors. I guess I'm a little boring because I asked to review the cover in natural. I expected a very pale undyed cover, but I think natural means a very light brown dye. I'm not really complaining though as it's a nice color.
As soon as you open the box, you are greeted with a wonderful smell of leather and your first look at the cover.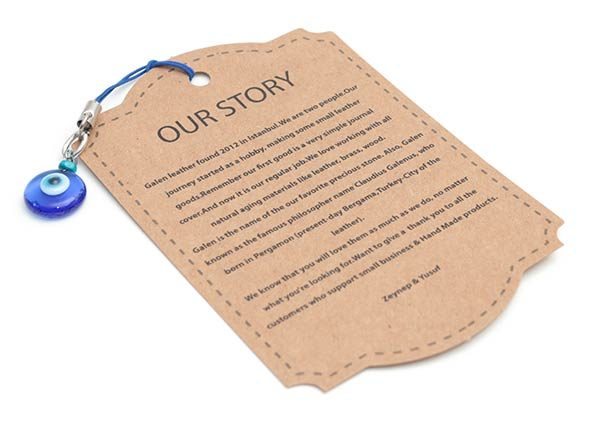 Included with the cover is an "evil eye" charm and a tag with a story about the Galen Leather company and the history behind the evil eye.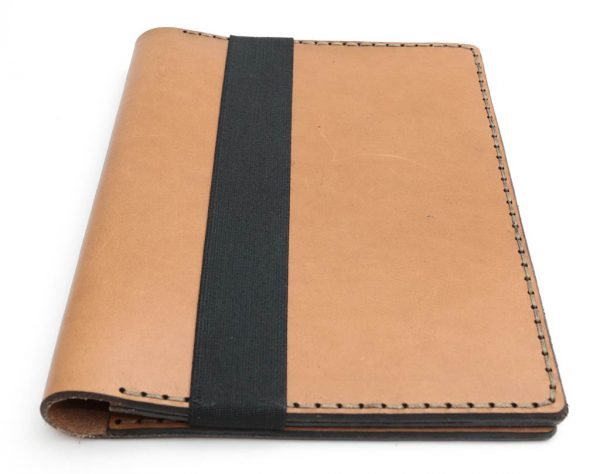 Construction and features
The notebook cover is made of thick leather that is held closed with a wide elastic band that wraps around the left side of the cover instead of the right side like most notebooks I've used.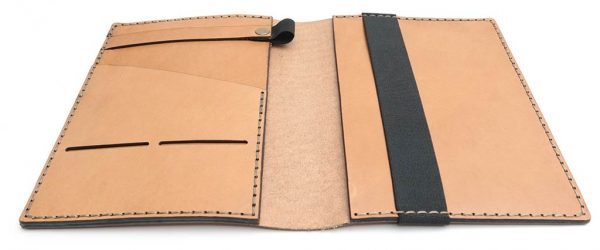 Although the leather is thick, it lays perfectly flat when opened.
On the left side of the cover, there is a large vertical pocket along the spine that is sized to fit an iPad mini. There is also an angled pocket, two credit card sized slots, an elastic loop to hold a pen and a leather strip that can be used to hold pens or other papers.
On the opposite side of the cover is a matching vertical pocket large enough for a small tablet. There is also a wide elastic band to hold your notebook in place.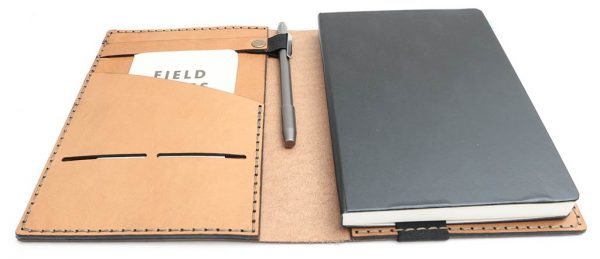 When I was offered the cover for review, I was using a large Moleskine notebook for my bullet journal. But before I received the cover in the mail, I had switched to a Leuchtturm 1917 notebook which is larger (wider) than a large sized Moleskine. I was surprised and happy to find that the Galen Leather cover works just fine with my Leuchtturm 1917.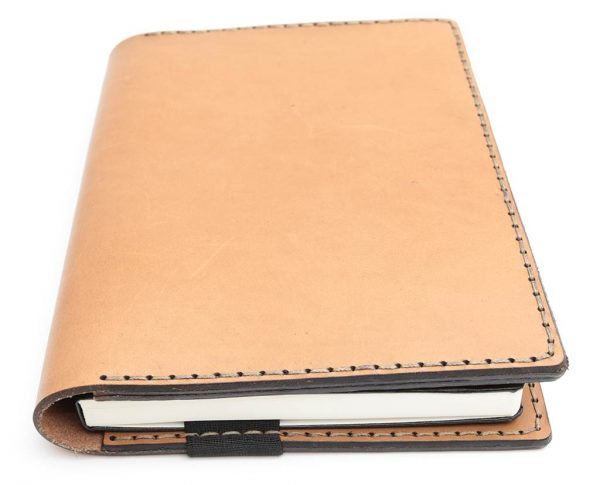 This cover is so nicely sized that it can be used as a portfolio as there's plenty of room to add papers, pens, a tablet, another thin notebook, and still be able to close it without it feeling too bulky.

I've used other covers where the notebook edges stick out and that drives me crazy, so I really appreciate that the Galen Leather cover is wide enough so that there is some overhang around the notebook sides.
Final thoughts
I've been using this cover with my Leuchtturm 1917 notebook and I have zero complaints about it. It looks great, feels great in my hand, lays flat when opened and has a lot of space to carry other items. It does add bulk to an uncovered notebook, but it does so in an elegant way. I can't wait to see how it ages over time. Any scuffs, scratches, and marks will just make it look better.
If you've been searching for a well-made leather notebook cover, you can't go wrong with one from Galen Leather. It's made so well that I think it will easily outlast me.
Source: The sample for this review was provided by Galen Leather. Please visit their site for more info.
Product Information
Price:
$65.00
Manufacturer:
Galen Leather
Pros:

Available in a wide variety of colors
Well made
Fits large Moleskine and Leuchtturm 1917 sized notebooks
Extra pockets

Cons: