We use affiliate links. If you buy something through the links on this page, we may earn a commission at no cost to you. Learn more.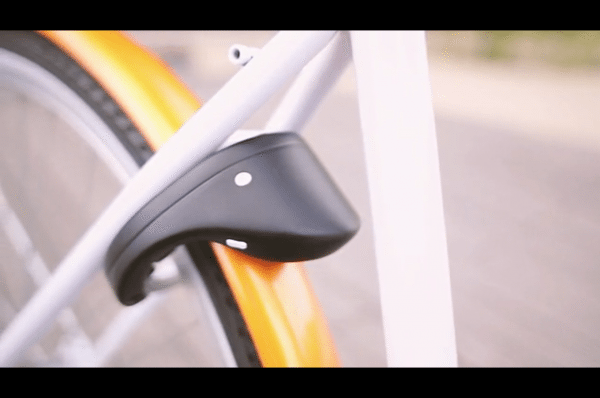 Before being thrust into adulthood, I used to ride my bike everywhere; it was one of my favorite things to do. Although I haven't ridden a bike in years, my children are at the age where they are learning how to ride bikes. I love the idea of taking family bike rides and am exploring the idea of purchasing myself a bike.
If I am going to participate in these family rides, I want to make sure our bikes are protected from theft. With that in mind, I recently discovered a very interesting bike lock on Kickstarter, the I Lock It. 
The I Lock It, is a Bluetooth smart-lock you attach to your bike's frame. It works by automatically sliding a stainless steel bolt through your rear wheel when you walk away from the bike. This immobilizes the bike, deterring potential thieves. When you return to your bike, the I Lock It automatically unlocks.
Since the I Lock It doesn't attach the bike to any structure, I was wondering what would prevent a thief from taking the bike and cutting the lock later.
Well, the device has a sensor that sounds a 110 dB alarm if anyone tampers with the lock or lifts the bike. Plus, if you're within 330 feet of the lock, it will send your phone a notification that it's being tampered with.
I next wondered what would happen if your phone died before you unlocked the bike.
I Lock It has you covered; you can unlock the device by entering a pin code on it or you can purchase a key fob to lock and unlock your bike.
I Lock It has several additional features you can explore on its Kickstarter project page. The lock can be purchased for $101, but it isn't estimated to ship until next January.