We use affiliate links. If you buy something through the links on this page, we may earn a commission at no cost to you. Learn more.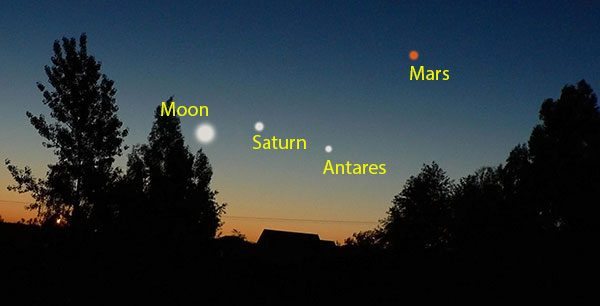 Tonight (05/22/16), Mars will be the brightest that it has been in the past 10 years. The red planet will be so bright that you'll be able to see it in tonight's sky without needing a telescope.
Mars now resides opposite the sun in Earth's sky, because on this date we are passing between it and the sun in our smaller, faster orbit.

Now opposite the sun, Mars rises in the east around sunset, climbs to its highest point in the sky at midnight, and sets in the west around sunrise.
Set a reminder on your phone so you won't forget to go outside after dark tonight and look towards the East for your chance to see Mars.
To help you capture the event with a camera, here are a few sites that have tips for using your smartphone or DSLR to take pictures of the night sky:
How to Take Great Night Sky Photos With the iPhone
How To Take The Best Supermoon Lunar Eclipse Photos With Your iPhone Or Smartphone
Heavens Above! 5 Tips for Capturing the Night Sky with Your Smartphone
How to Photograph the Moon
[Via EarthSky.org]