We use affiliate links. If you buy something through the links on this page, we may earn a commission at no cost to you. Learn more.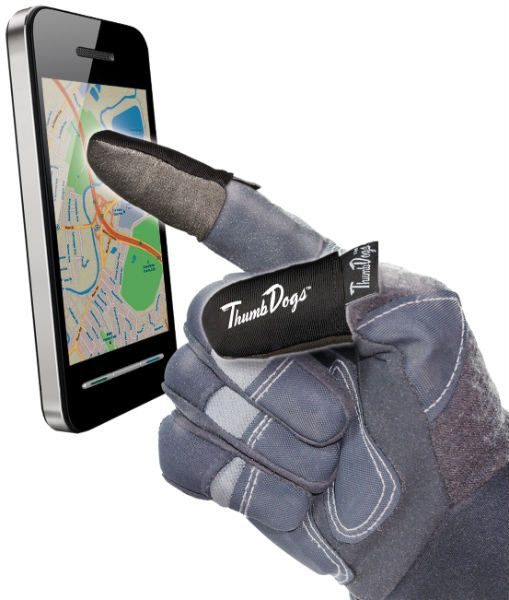 ThumbDogs are a glove add-on that can turn any existing glove into a touchscreen glove that can be used to interact with smartphones and tablets. These capacitive sleeves slide over one or more finger tips of your favorite pair of gloves and stay put via a rubber coating inside the sleeve. ThumbDogs also use what they call Grrprr and Leash technology, which is a Velcro strap that can be tightened around the sleeve to keep it from slipping off the glove tip.
I realize that winter is over for most of the country, but that doesn't mean people aren't still wearing gloves. ThumbDogs would be useful for motorcyclists, skiers/boarders, construction workers, police, military personnel, or anyone who wears gloves all year long.
A set of two ThumbDogs is priced at $14.99. For more info visit ThumbDogs.com