We use affiliate links. If you buy something through the links on this page, we may earn a commission at no cost to you. Learn more.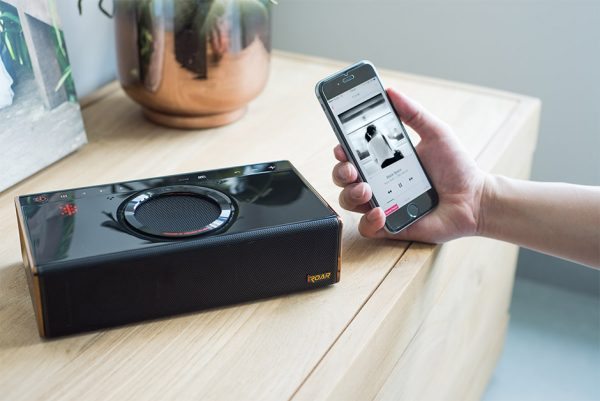 Creative just won't leave it alone. First they came out with the Sound Blaster Roar speaker which put almost all other Bluetooth speakers to shame. Then came the Sound Blaster Roar 2 which was 20% smaller, yet improved on the original Roar in almost every way. Now, they've dropped the Sound Blaster name entirely and released the iRoar. The iRoar is upscale in many ways over both the Roar and Roar 2… way upscale.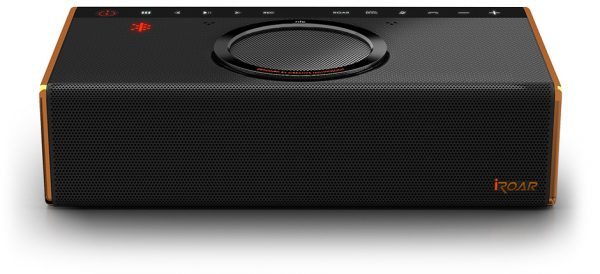 Creative calls the iRoar the most intelligent speaker on the planet. Maybe, but here are some facts: The iRoar now has a 20 hr. battery life, a BlasterX Acoustic Engine designed to boost acoustic performance, speakerphone technology that lets the speaker pick up sound from around the iRoar speaker, 360° mode sound which delivers the same audio no matter where you are in the room and private mode which reduces what you don't want to hear.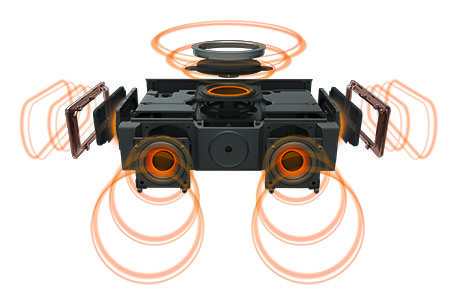 There's also the iRoar Dashboard app (iOS and Android) that lets you personalize audio to your tastes, such as Equalizer that allows bass and treble audio adjustments, Immersion which controls your 360-degree surround sound experience and Dialog+ improving speech clarity for music, movies and games. iRoar's features and functions are fully accessible via the app. Another app acts as a remote control that will control iRoar's functions and even record audio to a microSD card.
The iRoar brains include Smart Volume with just a press of the button.
It comes with two modes: Auto Mode where audio playback is constantly monitored so music is at a consistent volume compensating for low quality audio sources with frequency analysis adjustments. The Night Mode lets you hear details, even when volume is reduced.
The iRoar accommodates 5 speaker drivers: Aan active 2.75" driver, dual lightweight high-frequency 1.5" drivers that project far-field high-frequency dispersion and a top-firing active 2.75" driver pushing bass outwards enhanced by two side-firing, opposing passive radiators that spread the bass even further. The compact powerful iRoar also features 2 high-performance amplifiers—one dedicated to driving lows and mids and another for delivering the highs. Creative utilizes a proprietary Digital Signal Processor—SB-Axx1—that enhances audio in real time.
An optional lightweight unidirectional mic is available turning the iRoar into a personal PA system. There are many inputs, including Bluetooth, Optical, AUX and USB. As with other Roar speakers, two can be paired for true stereo. There's too uch to mention in a news item. The Gadgetter should receive a unit soon for a full review.
The Creative iRoar is available now for $369.99 US from Creative. Visit http://us.creative.com for information.