We use affiliate links. If you buy something through the links on this page, we may earn a commission at no cost to you. Learn more.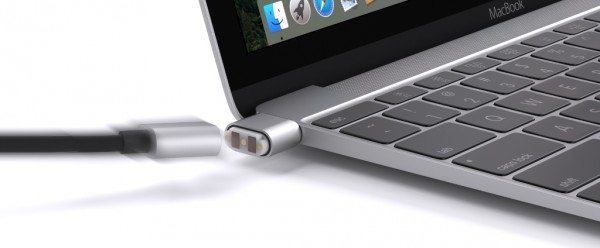 If you recently purchased a new laptop, it probably came with the new industry standard USB-C port. This port will eventually replace all older USB ports and you'll find Macs, PCs, and mobile devices alike using them – hooray for standardization! Ah, but since upgrading, perhaps you may have left behind a magnetic cable that only works on your old device or perhaps you would like to try using a magnetic power cable for the first time. No worries! Griffin Technologies is about to release the new BreakSafe Magnetic USB-C Power Cable for those of you who would like to have the ease of "snapping" on your charging cable. It not only charges your device faster, but it breaks away when placed under stress so that you don't accidentally pull your laptop off your desk after tripping on the charging cable. When you order, you will receive a connector (12.8mm deep) that will remain inserted in your USB-C port on your device as well as a six-foot power cable which can be used with the USB-C charger that came with your device. The cable is "compatible with USB Power Delivery and is rated up to 60 watts (20 volts @ 3 amps). Please note that BreakSafe is for charging power only; data and video are not supported."
The BreakSafe Magnetic USB-C power cable is due to be released in April 2016 (hopefully any day now) according to a Griffin Technologies press release and will cost $39.99. Apparently, their new USB-C products are the first to be covered by Griffin's new Guaranteed for Life warranty program so keep checking in at the Griffin website for availability.