We use affiliate links. If you buy something through the links on this page, we may earn a commission at no cost to you. Learn more.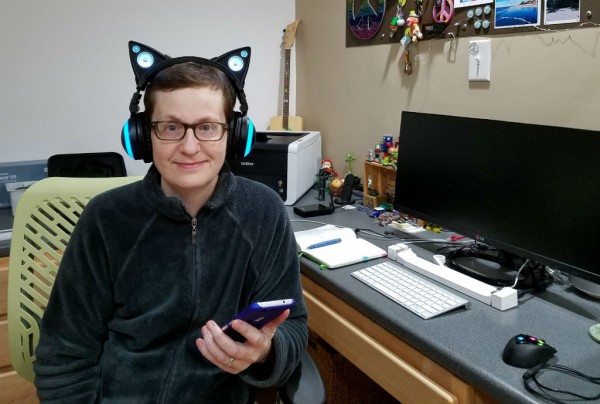 This is a sponsored blog. While the views expressed here are mine, I have been compensated by BROOKSTONE to write about this product.
There are a million ways that you can express your personal style. From the clothes you wear, your hair style, favorite TV shows and movies, to the things you post on your social media channels. Then there's your favorite music and how you listen to it. Can headphones be another way to make a style statement? They can if they are the Cat Ear Headphones from Brookstone.
Brookstone's Cat Ear Headphones will definitely get you noticed because they are the only headphones that I know of that feature built in "Cat Ears"! The cat ears and the ear cups have LEDs that you can light-up when you're listening to music for that extra bit of "look at me" fun.
The cat ears built into these headphones also have a switch that allows you to turn your headphones into a sound system so everyone you're with can also hear your tunes. You can even control the LED lights independently from the speakers, so you sort of become the DJ in the room.
Brookstone's Cat Ear Headphones may look like they are more of a novelty toy than real pair of headphones, but they are actually made very well, with ear-cup cushions that form to your head to reduce outside noise, forward and back buttons for instant music selection, inline volume controls, USB rechargeable batteries that last for up to five hours, and a detachable boom mic so you can use the headphones while gaming. And the sound quality is surprisingly good.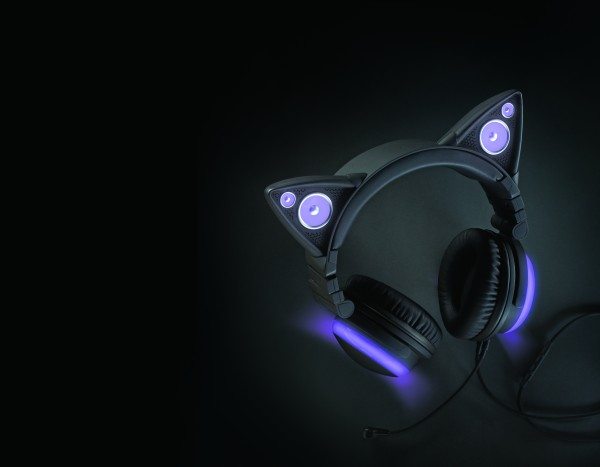 Brookstone's Cat Ear Headphones are available with blue, green, red or purple LEDs and are priced at $129.99. There are a couple of ways you can purchase Cat Ear Headphones. You can buy them online or you can go into your local Brookstone Store. Here's one other tip, when you buy them online, if you opt-in to Brookstone's email program you don't have to pay sales tax!