We use affiliate links. If you buy something through the links on this page, we may earn a commission at no cost to you. Learn more.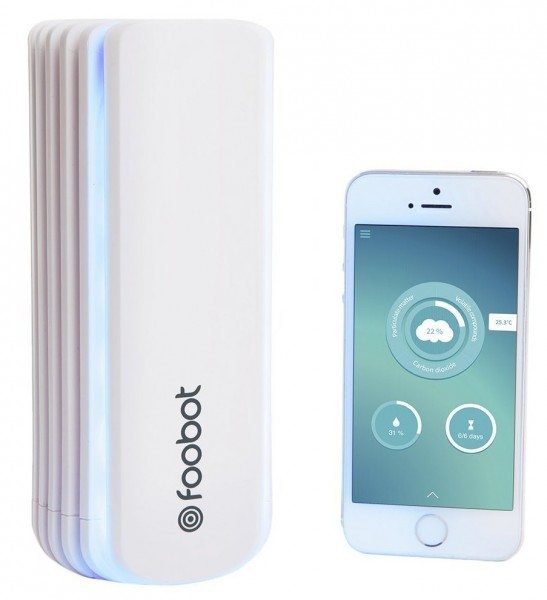 Have you ever heard that your indoor air is more polluted than your outdoor air, and then wondered just how polluted is it? Foobot is an indoor air quality monitoring device that will monitor the following airborne particles and gas counts of your indoor air:
Fine airborne particles count (0.03 pm to 2.5 pm)
Total VOC (volatile organic compounds like formaldehyde, iso-butane, toluene, methane, benzene) level
Carbon Monoxide level
Carbon Dioxide level
Temperature
Humidity
It provides real-time LED indicators on the device that inform you of your air quality and warn you when it is unsafe (thresholds defined by the World Health Organization). It also provides a free iOS (7 or later) and Android (4 or later) app and free cloud storage for your data which allows you to track over time the pollutants in your home to help you identify what might be causing your problems. You can even see the predictive data of your habits that affect your indoor air quality. The Foobot monitors an area up to 1100 square feet and will receive WiFi updates to ensure accuracy. If you have problems with allergies or asthma or want to determine if your indoor air purifier is working then perhaps Foobot is just what you need. It is available from Amazon for $199 and comes with a 5V USB power adapter.