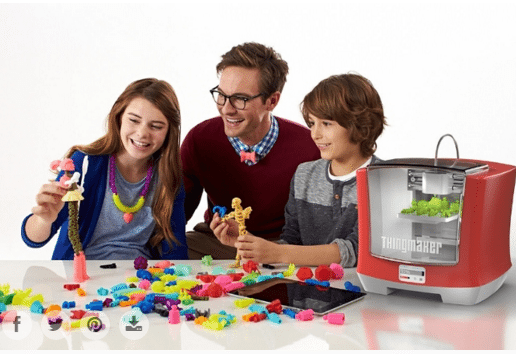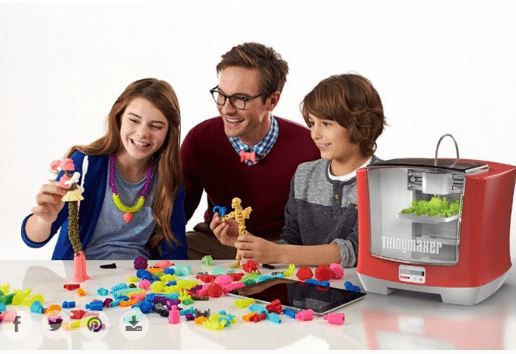 If you thought 3D printing hadn't really made it into the mainstream market yet, think again.  In a press release at the New York Toy Fair 2016  Mattel, in conjunction with Autodesk announced the release of the Thingmaker 3D printer.
Using the Thingmaker app, kids (or big kids at heart) will be able to browse ready made templates or create their own designs and send them direct to the Thingmaker to make their own 3D printed toys.
Pre-orders are already available at an MSRP of $299.99 from Amazon. Current shipping is estimated for October, 2016.
The Gadgeteer may receive a commission on purchases made from affiliate links on our posts.