We use affiliate links. If you buy something through the links on this page, we may earn a commission at no cost to you. Learn more.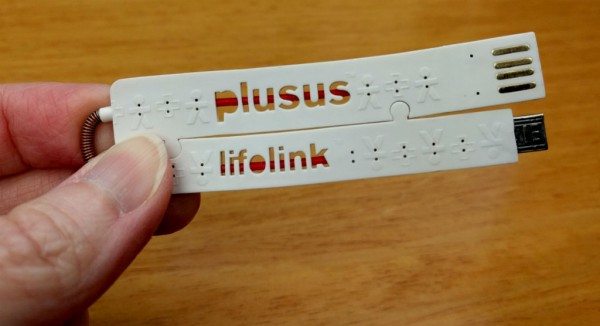 Minimalists should appreciate the thought that went into designing the LifeLink USB charge cable from Australian based PlusUs. This USB charging cable is thin and compact for easy integration into your EDC. But is this cable worth the hefty price tag? I'm skeptical, but let me show you more about it and then let you decide.
DON'T MISS: Winnergear MicFlip reversible micro USB cable review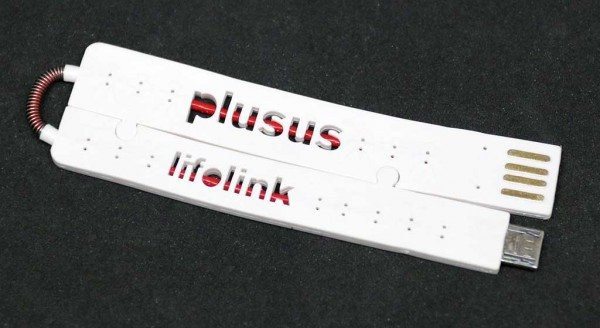 The PlusUS LifeLink has an interesting design compared to other USB cables on the market. It's made of a thin flexible plastic that houses a micro USB or an Apple certified Lightning cable which is made of Teflon. You can see the red Teflon cable peeking out of the company and product name cut into the cable housing.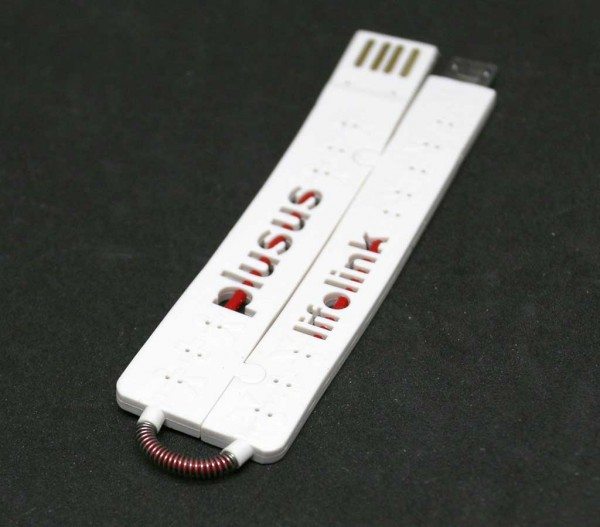 The LifeLink comes in grey or white and features a jigsaw puzzle shape that helps the folding cable convert into one piece for storage. A stainless steel spring around the cable connects the two pieces together.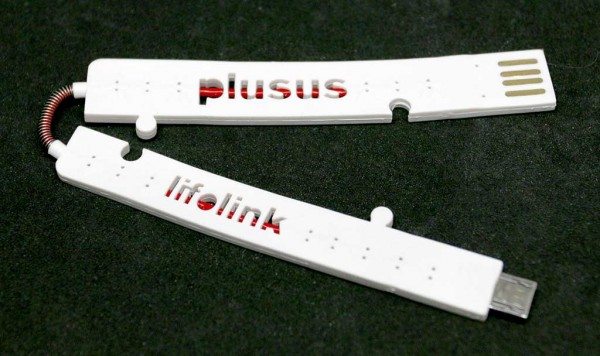 One side of the PlusUs has a gold plated USB connector, while the other side has either a micro USB or Lightning connector. I was sent the micro USB version of the LifeLink.

The cable has an overall length of 7″ (180 mm) when fully unfolded.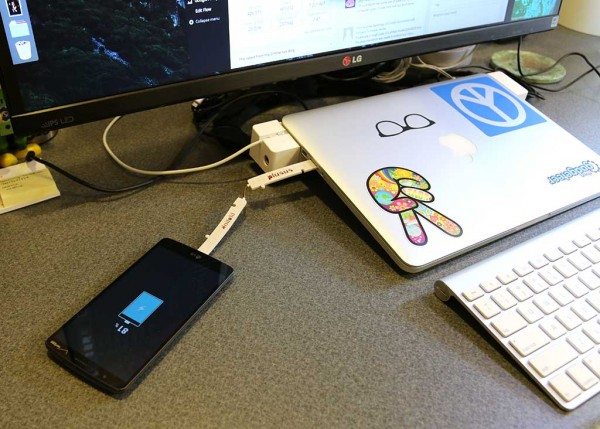 It easily plugs into the USB port on your computer and is able to provide full speed 2.4 Amp charging.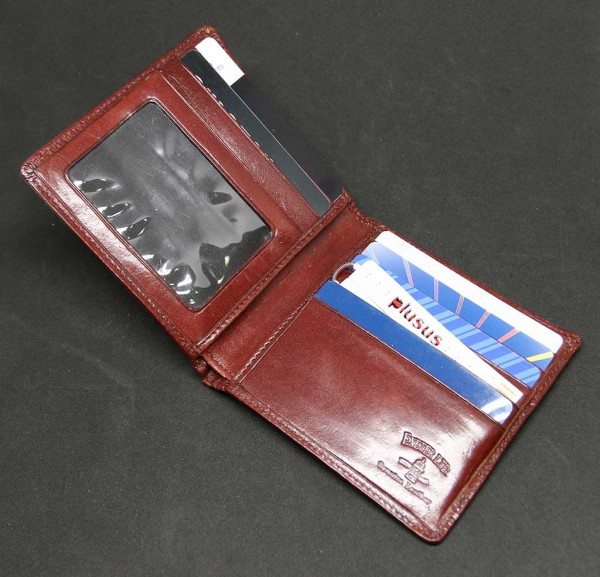 The LifeLink is supposed to be able to store in a credit card slot in a wallet. It doesn't work that well if the card slots are horizontal as you can see above, but if the slots are vertical the cable will fit just fine.
Before I go any further, I want to point out that each purchase of a LifeLink USB charging cable will prompt a charitable donation:
Included with each of your purchase of our products, PlusUs will contribute to a project of your choice that helps others in need. You can provide education for a child, shelter for a family or clean water for a community. You choose!
Provide 2 days education for a child in Nepal, 1 day of shelter for a family in India, or contribute towards building water wells in Ethiopia.
I don't mean to sound so cynical, but maybe that's why the price of this cable is so high… they need extra funds for the contributions.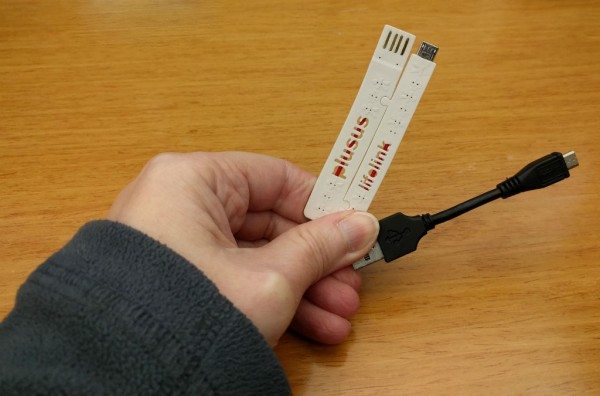 There's no way I'm going to spend $30 for a 7 inch long USB cable when I can buy one on Amazon for $6 or even less for a shorter one like I am holding in the photo above. I know the regular short USB cables can't easily fit in your wallet, but I don't think the premium price of the LifeLink justifies that ability. During my brief testing period the PlusUs LifeLink cable worked fine. It plugged into my computer and my phones without an issue. So my only issue with this product is the price. Cut the price to $9 or less and I can recommend it. But at $30, it's a USB cable that only Oprah would buy.
Source: The sample for this review was provided by PlusUs. Please visit their site for more info and Amazon to order